After Eight Years in Prison for His Faith, Guangdong Resident Given Another Eight Years
October 10, 2018 | By a Minghui correspondent in Guangdong Province, China
(Minghui.org) Having spent eight years in prison for upholding his faith in Falun Gong, a Guangdong resident was sentenced to another eight years in prison for mailing Falun Gong information to the police.
Falun Gong, also known as Falun Dafa, is a mind-body practice based on the principles of Truthfulness, Compassion, Forbearance, and which has been persecuted by the communist regime since 1999.
Mr. Yang Qiuren, 44, received the verdict issued by Tianhe District Court on September 25, 2018. He is appealing the verdict, as he didn't violate any law in practicing Falun Gong or letting people know about the persecution.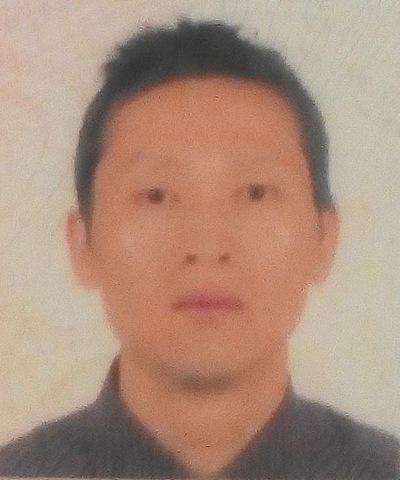 Mr. Yang Qiuren
Ms. Yang Jinhua, a 34-year-old computer programmer, was sentenced to 17 months by the same court on the same day.
Both practitioners were arrested on May 12, 2017 for mailing Falun Gong informational materials to the police aiming to show them that practicing Falun Gong is legitimate and convince them not to participate in the persecution.
The police then detained them at Tianhe District Detention Center with the charge of "undermining law enforcement," a standard pretext used by the communist regime to criminalize Falun Gong.
The practitioners stood trial on October 30, 2017. Both appeared to be emaciated after more than five months of detention.
Their lawyers and the practitioners themselves all argued that they hadn't violated any law in mailing the materials, which should be their freedom of expression protected by the law.
The judge adjourned the trial without announcing the verdict.
Mr. Yang began to practice Falun Gong in 1996 while in his 20s and his hepatitis soon disappeared. Feeling grateful for the benefits he received from the practice, he went to Beijing to appeal when the communist regime launched the persecution in 1999. He was arrested and extorted out of more than 30,000 yuan by the police.
He was arrested again in 2002 and sentenced to eight years for talking to people about the persecution. He spent the most important time of his life in prison and returned home in 2009.
Previous report:Two Guangzhou Residents Tried for Their Faith, Judge and Prosecutor Fail to Specify Which Law They Broke