Jilin Woman, 60, Detained for Telling People How Falun Gong Restored Her Health
February 21, 2019 | By a Minghui correspondent in Jilin Province, China
(Minghui.org) A 60-year-old woman in Huichun City, Jilin Province, was arrested during the 2019 Chinese New Year for telling people how Falun Gong freed her from dozens of ailments.
Falun Gong, also known as Falun Dafa, is a spiritual discipline that includes five meditative exercises. It has tremendous health benefits and became very popular after its public introduction in May 1992.
When a government survey in 1999 noted that between 70 to 100 million Chinese were practicing Falun Gong, the totalitarian communist regime launched a nationwide campaign to try to eradicate the practice from China.
Ms. Zhang Junling began to practice Falun Gong, despite the persecution, shortly after she had a mastectomy in 2007. She used to suffer from chronic back pain caused by the amputation of her left calf after a train accident in 1981. The pain was gone after she started to practice. Her many other physical problems, including severe heart disease and kidney and liver problems, also disappeared.
Ms. Zhang felt compelled to tell people how she benefited from practicing Falun Gong and was arrested in early February 2019. The police ransacked her home and confiscated her Falun Gong books and materials. She has been in the Huichun City Detention Center ever since.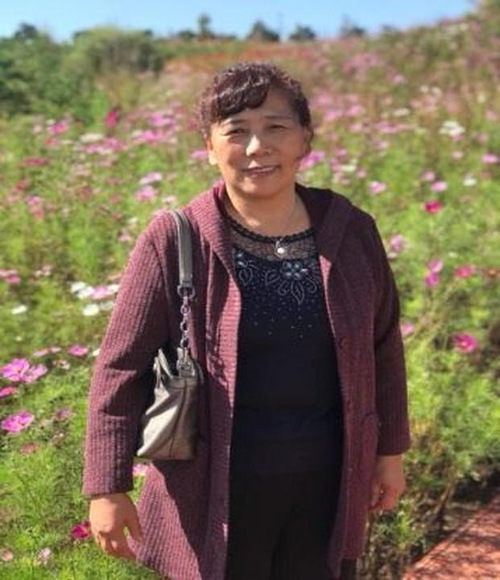 Ms. Zhang Junling
This is the second time Ms. Zhang has been targeted for her faith in the past two years.
Three officers searched her home and took her cellphone and Falun Gong books on October 8, 2017. They brought her to Huichun City Police Department, took pictures of her, and obtained her fingerprints. She was released 15 days later when the local detention center refused to admit her because of her high blood pressure and heart problems that recurred following her arrest.
Staff members from the local 610 Office and residential committee frequently harassed Ms. Zhang after she returned home, which really stressed out her family, particularly her bedridden husband.