Kawasaki, Japan: Award-Winning Documentary "Human Harvest" Touches Audience
February 01, 2019 | By a Falun Gong practitioner in Japan
---
(Minghui.org) The Peabody award-winning documentary Human Harvest was screened throughout Kawasaki, Japan from May to December 2018. Six screenings were held in remote districts.
The documentary exposes the Chinese Communist Party's (CCP) state-sanctioned organ harvesting from living Falun Gong practitioners.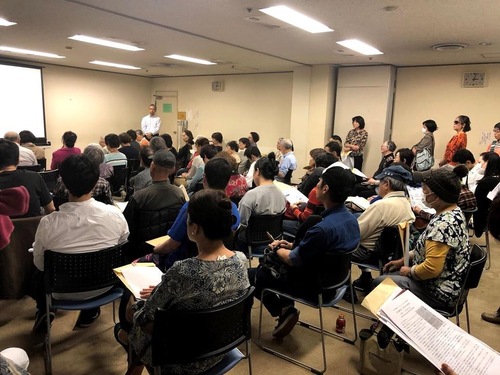 Standing room only during the film screening of Human Harvest.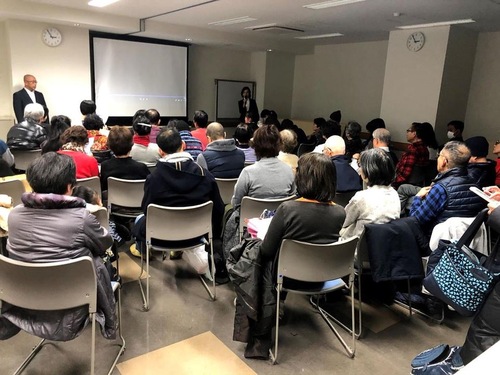 Film screening of the award-winning documentary Human Harvest well attended.
The practitioners chose public facilities such as community centers. They informed local residents of the event by distributing leaflets in bus stations, delivering information door-to-door and advertising.
During each event, some practitioners waited outside to greet people and welcome them. They also had informational materials about Falun Gong and the state-sanctioned organ harvesting of Falun Gong practitioners in China available. A question and answer session was held after the screenings.
During each event, audience members attentively watched the film. A man in his 60s said, "Innocent people are killed for their organs. This is evil, horrible, and incredible. Such a thing cannot be allowed."
One woman said, "This is the first time I've heard about the live organ harvesting. I think we should let more people know about it. Please continue your efforts."
After watching the film many people said they were appalled. They encouraged practitioners to continue letting people know about these horrific crimes.