Once Incarcerated for 15 Years, Yunnan Woman Arrested Again for Her Faith
Dec. 6, 2019 | By a Minghui correspondent in Yunnan Province, China
(Minghui.org) Seven months after Ms. He Lianchun finished serving a ten-year term for her faith in Falun Gong, she was arrested again and is now facing further prosecution.
Falun Gong, also known as Falun Dafa, is a spiritual discipline that has been persecuted by the Chinese communist regime since 1999.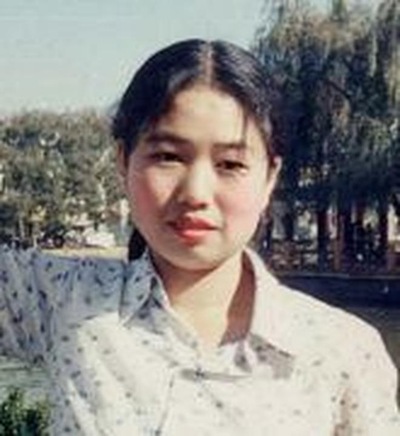 Ms. He Lianchun in an undated photo
Ms. He, a resident of Mengzi County, Yunnan Province, moved to Kunming City, the capital city of the province, after she was released from prison on February 2, 2019, and found a job there.
She was arrested on September 27, 2019, while visiting Ms. Wang Huizhen, who was arrested the day before for reading Falun Gong books together with several others, but later released due to her medical condition. An officer stayed at Ms. Wang's home to monitor her.
The police later sent Ms. He back to Mengzi County and kept her at Honghezhou Detention Center.
The police also ransacked her father's home in Shiping County on September 23 and confiscated some of his personal belongings.
Ms. He's family was notified on November 2, 2019 that her arrest has been approved.
Prior to her latest arrest, Ms. He was sentenced to seven years in prison in October 2001 for talking to people about Falun Gong. She was released 1.5 years ahead of time.
She was arrested again in June 2009 and given ten years. The local 610 Office, an extralegal agency created specifically to persecute Falun Gong, forced her husband to divorce her and marry another woman.
Ms. He was subjected to many kinds of torture while in custody, including being forced to sit on a small stool for extended periods of time, denied restroom use, solitary confinement, as well as hundreds of force-feeding sessions that caused severe damage to her mouth, nose, teeth, and stomach. She was in critical condition twice because of the force-feedings.
Related reports:Woman Recounts 10 Years of Torture in Prison, Including Hundreds of Force Feedings
Ms. He Lianchun Secretly Given Ten More Years of Imprisonment after Serving Five-Year Sentence
Imprisoned Woman Tortured for Her Faith, Denied Family Visits and Medical Parole