Germany: Falun Gong Receives Public Support in Munich
November 06, 2019 | By De Xiang, Minghui Correspondent in Munich
(Minghui.org) Falun Gong practitioners in Germany held an Information Day activity at Marienplatz in Munich on October 26, 2019. During the event, practitioners introduced Falun Gong to the public and told people about the Chinese Communist Party's (CCP) 20-year-long campaign of persecution, including the nationwide harvesting of organs from living Falun Gong practitioners. The activity received great support from the public.
Ingo Meekel told a Falun Gong practitioner that he was also on a spiritual path and was searching for ways that could help him reach enlightenment. "When I passed by the plaza, I felt I was being driven by a force and to pay attention to Falun Gong," he said.
Ingo signed a petition calling for an end to the persecution and asked for detailed information about the practice sites in Munich.
After reading some introductory materials about Falun Gong, Ingo said the CCP's persecution shouldn't be allowed to exist. "Everyone needs truth, compassion and forbearance. Obtaining a spiritual source is the most important. It has nothing to do with the national interest. It's the compassion that everyone needs."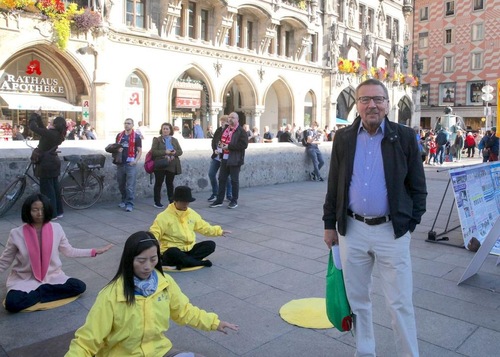 Mr. Ingo Meekel is interested in joining the meditation practice
Two tourists from Taiwan asked a Falun Gong practitioner how they could make a donation to the cause. The practitioner told them that Falun Gong doesn't accept donations, but they could help by spreading information about the persecution. One of them called out, "We fully support you!"
Many tourists from mainland China also talked with practitioners and read the display boards that were placed around the practitioners' booth. Some of them decided to quit the communist organizations they had joined after learning more about the persecution.
Many passersby signed a petition calling for the German Government to help stop the CCP's organ harvesting from prisoners of conscience. Some people had tears in their eyes as they listened to practitioners relay accounts of the CCP's brutality.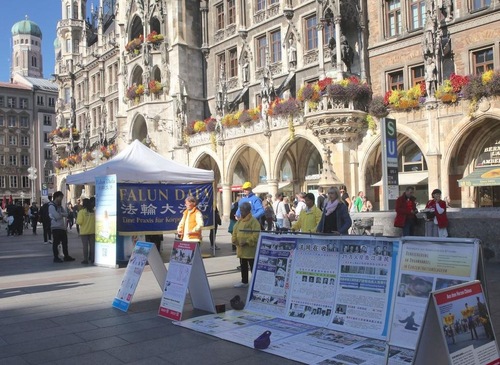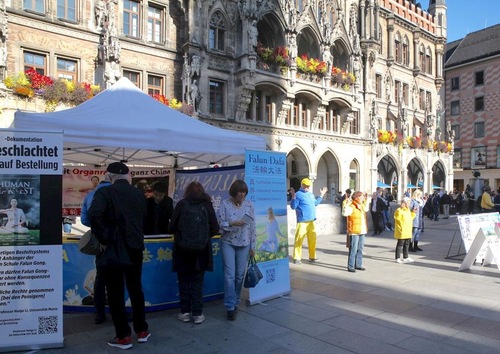 Falun Gong Information Day in Munich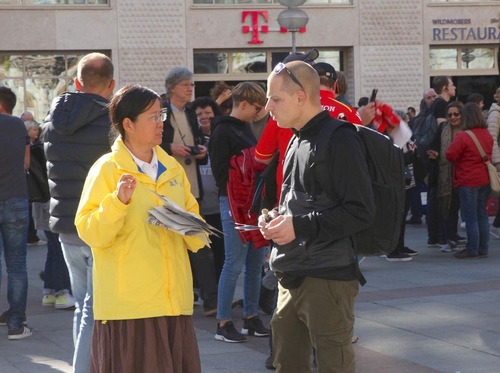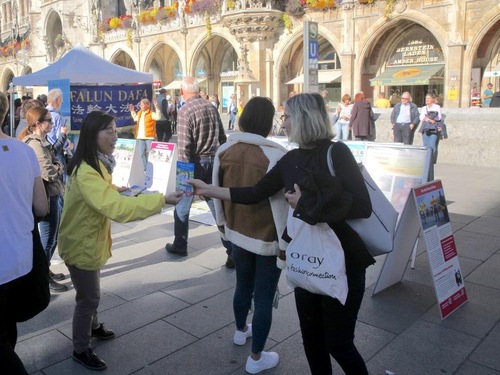 Passersby pause to learn more about Falun Gong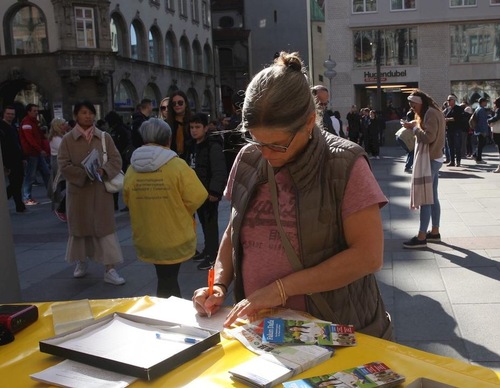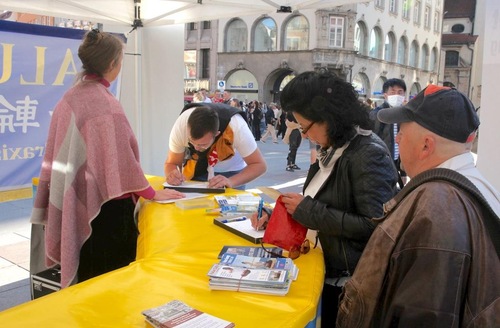 The petition calls for an end to the CCP's persecution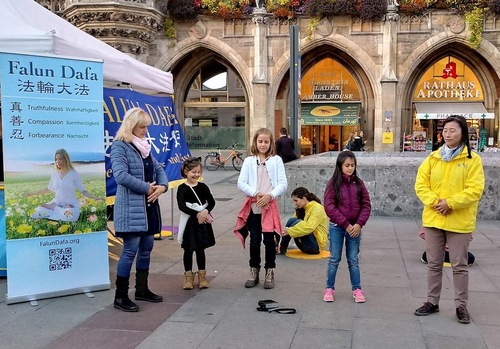 A woman and her children learn the Falun Gong exercises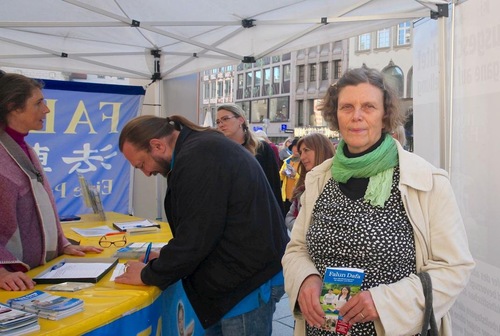 Ms. Bohnstengel thanked Falun Gong practitioners for their work and wished Falun Gong practitioners great success.