New Zealand: Falun Dafa Practitioners Participate in Orewa Christmas Parade
November 29, 2019 | By Minghui correspondents in New Zealand
(Minghui.org) Orewa is a small town about 40 kilometers north of Auckland. With a three-kilometer beach, the town is a popular holiday destination. Practitioners of Falun Gong (also known as Falun Dafa) were invited to participate in Orewa's largest Christmas parade on November 23, 2019.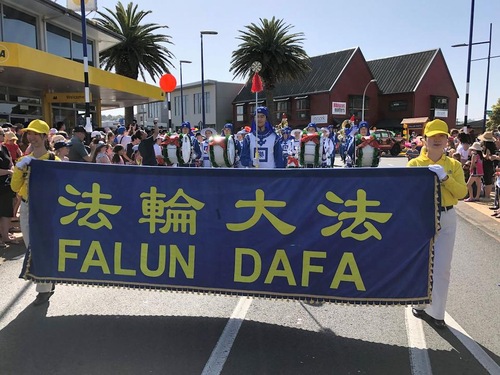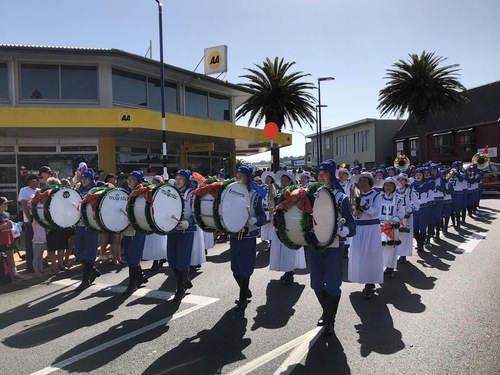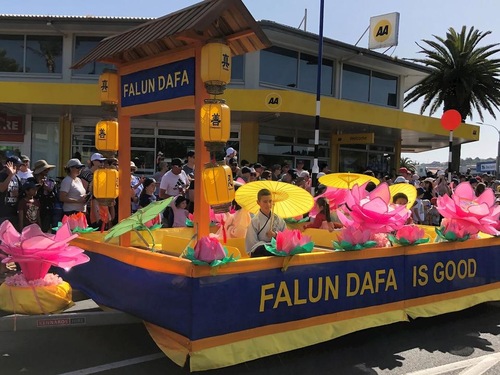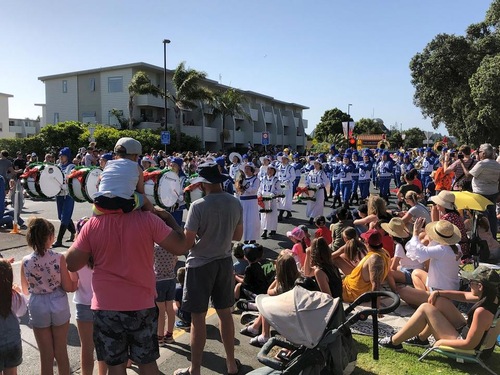 Practitioners participate in the Orewa Christmas parade.
It was a sunny day, and by noon, spectators were waiting on both sides of the parade route. The Tian Guo Marching Band was formed by practitioners dressed in traditional Chinese costumes in white and blue. They marched in neat steps and played uplifting music. Spectators applauded enthusiastically as the practitioners' band and the float passed by. Several Chinese recorded the parade and shouted, "Look, there is Falun Gong!"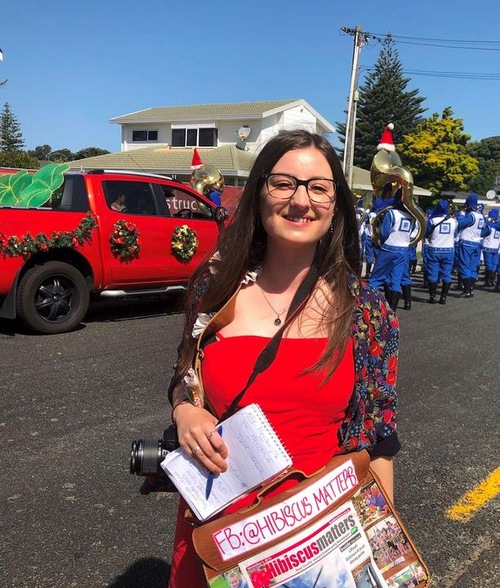 MacKenzie Dyer
MacKenzie Dyer is a journalist for the local community paper Hibiscus Matters. She took photos while the band was rehearsing and commented that the group's unique music uplifts the people's spirits. MacKenzie also identified with the principles promoted by Falun Dafa, Truthfulness-Compassion-Forbearance, and said it is terrible that practitioners in China are imprisoned and tortured for their belief.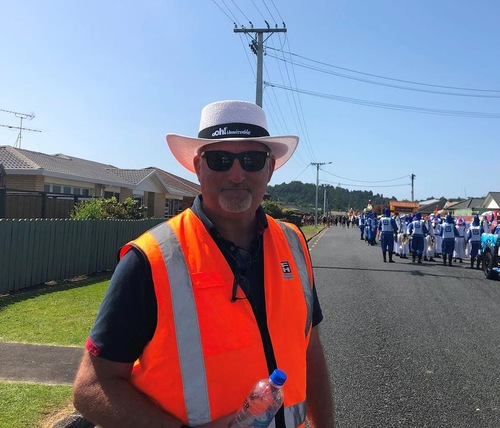 Craig Wilkins
According to parade organizer Craig Wilkins, 50 groups from different industries and organizations participated in this year's parade. He said he loved the Tian Guo Marching Band, its "grand" attire, and its music.
Sue works in finance at a local company. She said out of all the entries in this year's parade, she enjoyed the band and the Falun Gong practitioners' float the most.