Denmark: Introducing Falun Gong at Health Expo in Brande
November 11, 2019 | By a Minghui correspondent
(Minghui.org) Falun Gong practitioners participated in a health expo held in Brande, Denmark on October 2, 2019. This was the second year that practitioners have participated in this expo and introduced Falun Gong to the public.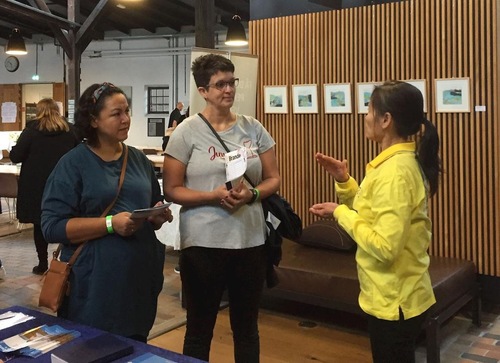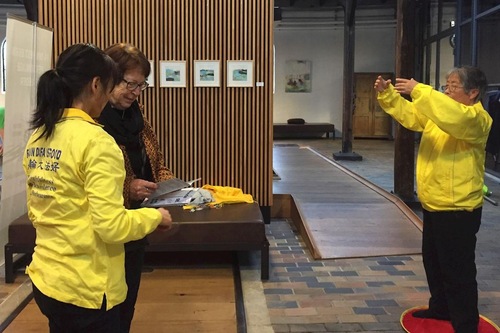 People learn about Falun Gong during the health expo held in Brande, Denmark, October 2, 2019.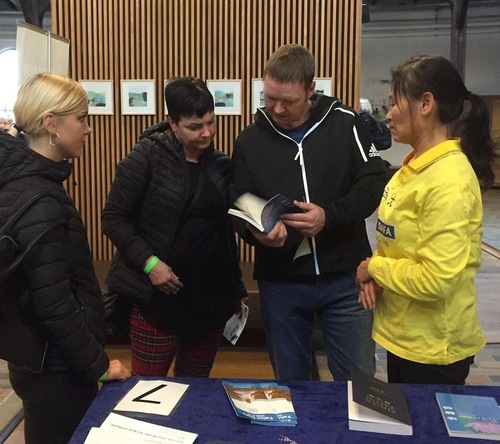 Jette and his family buy the book Falun Gong.
As soon as they entered the venue, Jette and his family went to the Falun Gong booth. After learning that Falun Gong is practiced in over 100 countries and teaches people to follow the core principles of Truthfulness-Compassion-Forbearance, Jette said, "Wonderful! This is what we want."
A practitioner told them they could download all the Falun Gong books online for free, but they decided to buy a copy of Falun Gong on the spot.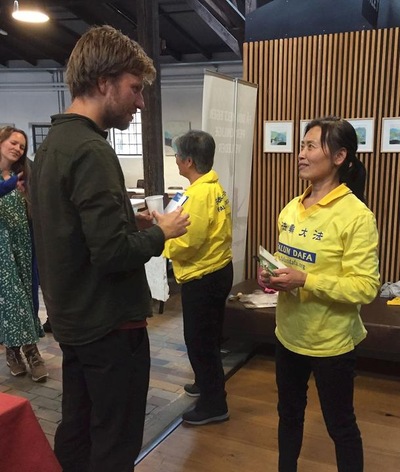 After Michael talked with a practitioner, he decided to learn the exercises.
Michael likes to meditate and feels it helps him relax. After speaking with practitioners, he learned the exercises. He took some informational materials and said he would visit the Falundafa.org website to learn more about the ancient spiritual practice.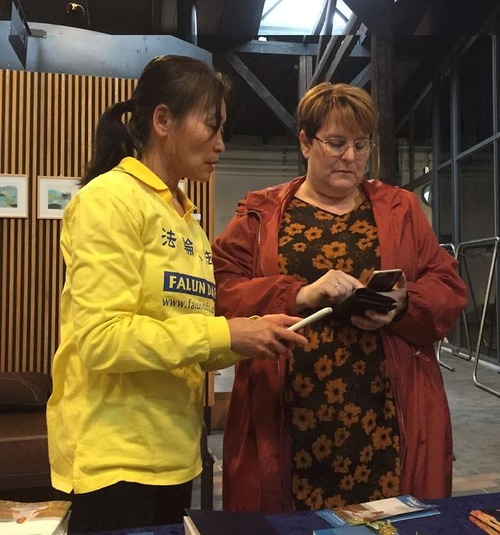 Anette was amazed that all the Falun Gong books and exercise information are available for free.
Anette has frequent pain in her shoulders and has tried a variety of treatments, but nothing has helped. When she learned that Falun Gong has marvelous effects on health improvement, she was very happy and said she wanted to learn.
A practitioner told her that in addition to practicing the exercises, one needs to read the Falun Gong books to understand the principles. She was told that the books are available online for free download. She was surprised and said that it was wonderful.