Man Dies Less Than Three Years After Wife's Passing—Both Abused in Prison for Practicing Falun Gong
November 11, 2019 | By a Minghui correspondent in Liaoning Province, China
(Minghui.org) Two and a half years after a resident of Dalian City, Liaoning Province passed away resulting from the persecution of Falun Gong, her husband also died after being persecuted for their shared faith.
Falun Gong, also known as Falun Dafa, is a spiritual discipline that has been persecuted by the Chinese communist regime since 1999.
Both the late Mr. Zhu Benfu and Ms. Sun Jingmei were repeatedly arrested in the early years of the persecution. They were forced to live from place to place between 2002 and 2005 to avoid the persecution. Shortly after they fled home in 2002, the police found out that a local Falun Gong practitioner was taking care of their daughter. The police broke into that practitioner's home and arrested her as well. The couple's daughter, then 13, was so traumatized that she had a mental collapse.
Mr. Zhu and Ms. Sun were both sentenced to seven years in prison in 2006 for working with other practitioners to tap into a local TV station to broadcast video programs exposing the persecution. They were tortured non-stop while imprisoned.
By the time Mr. Zhu was released in 2013, his hair had turned gray and he had black spots on his body, probably from being injected with toxic drugs. He often felt discomfort in his chest, and frequently coughed.
Mr. Zhu and Ms. Sun filed criminal complaints against Jiang Zemin, the former head of the communist regime, on June 15, 2015, for ordering the persecution of Falun Gong in 1999.
The police constantly harassed the couple. Mental pressure from police intimidation continued to consume their health.
Two years later, Ms. Sun passed away on April 16, 2017. She was 61.
In early 2019, Mr. Zhu applied for retirement benefits after he reached 60, only to be told that his 31-year working record had been wiped from the retirement system, and that he wasn't entitled to any benefits.
The financial devastation left Mr. Zhu in deep distress. Following another police harassment in August 2019, his health quickly deteriorated in two months and he experienced multiple internal organ failures. He passed away on October 28, 2019, leaving behind his elderly parents and daughter.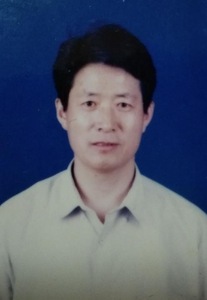 Mr. Zhu Benfu
Taking Up Falun Gong
Mr. Zhu previously worked in the military, and years of an intense work schedule led him to develop multiple ailments, ranging from stomach problems to heart discomfort, from a duodenal ulcer to rheumatism. He tried many medications, but none cured his condition.
With the wide spread of Falun Gong in China at that time, he took up the mind-body practice and soon enjoyed good health again.
He lived by Falun Gong's principles of Truthfulness-Compassion-Forbearance, and was awarded as a star employee for seven years.
Forced to Live Away from Home
Mr. Zhu went to Beijing to appeal for the right to practice Falun Gong on July 22, 1999. Upon his return, he was sent to a brainwashing center and detained there for two weeks.
He was monitored around the clock and forced to watch videos and news articles that demonized Falun Gong.
Shortly after Mr. Zhu was released, Ms. Sun was arrested in January 2000, when she also went to Beijing to appeal. She was detained for 26 days. The police extorted 4,800 yuan from Mr. Zhu.
Ms. Sun was arrested again in July 2000. She was first given one month of criminal detention and then one year of forced labor. The inmates at Masanjia Forced Labor Camp tortured her with pinching when she refused to renounce Falun Gong. She had bruises all over her body and was in tremendous pain.
The police attempted to arrest Mr. Zhu again in April 2002. They stayed outside of his home and workplace for two weeks, waiting for him. He and Ms. Sun were forced to live away from home.
Their daughter was only 13 at that time. Another local Falun Gong practitioner, Ms. Li Yuhua, took the teenager in.
After the police found out, they broke into Ms. Li's home one morning and arrested her. Ms. Sun's daughter was so traumatized that she suffered a mental collapse, and became very scared upon seeing police. Ms. Li was given one year of forced labor a month later. The young girl was forced to drop out of school afterwards.
During the three years that Mr. Zhu and Ms. Sun were wandering about, they lived in a total of eight places. "The fear was hard to imagine and beyond words." Mr. Zhu said.
Sentenced to Seven Years
Eight practitioners in Dalian, including Mr. Zhu and Ms. Sun, intercepted cable TV broadcasts in Liaoyang County on September 5, 2005, and replaced the broadcasts with content from the Nine Commentaries on the Communist Party for 90 minutes.
Ms. Sun was arrested shortly after the TV interception, and Mr. Zhu was arrested on January 19, 2006. The police confiscated 17,000 yuan in cash from him.
He was beaten at Liaoyang Detention Center for refusing to recite the detention center rules. He suffered severe stomach bleeding and was in critical condition.
Each of the eight practitioners were later given heavy sentences.
Mr. Yang Benliang was sentenced to eleven years, and Mr. Lu Kaili and Mr. Zhang Wei were each given ten years.
Mr. Yang's mother, Ms. Cao Yuzhen, was sentenced to nine years. His wife, Ms. Yang Chunling, was sentenced to seven years.
Mr. Zhu, Ms. Sun, and Mr. Chen Minghui were also each sentenced to seven years.
In addition to Mr. Zhu and Ms. Sun, Ms. Yang and Mr. Zhang also passed away, on April 2, 2014 and October 6, 2019, respectively, as a result of the persecution.
Tortured in Prison
Mr. Zhu was sent to Yingkou Prison on May 12, 2006. He was forced to do hard labor from 5:00 a.m. to 10:00 p.m. The guards allowed him to drink only about 100 ml of water each day. They also restricted his restroom use and didn't allow him to wash himself for two weeks.
Mr. Zhu was once held in the strict management ward for a month, where guards tied him to a chair for three days and ordered the inmates to beat him. They also stripped off his clothes and opened the window, to expose him to the freezing outdoor temperatures.
When Mr. Zhu was taken back to his cell, his cellmate was surprised that he came back alive.
Mr. Zhu was transferred to Benxi Prison on December 19, 2007, where he was again beaten for refusing to recite the prison rules.
The guards divided 12 felons into three groups and ordered them to take turns beating Mr. Zhu around the clock.
Some felons hit Mr. Zhu's head with a large soda bottle filled with water. Some poked his eyes. Some stomped on his chest and legs. And some pricked his head, hands, and fingers with a needle and burned his neck and chest with a lighter.
Mr. Zhu was unable to walk or bend his legs for two weeks after the torture.
In addition to the physical abuse, he was forced to watch brainwashing videos attacking Falun Gong year-round.
Related report:
Woman Dies After Eight Years of Incarceration and Torture for Refusing to Give Up Her Faith