Once Imprisoned 3.5 Years, Liaoning Woman Arrested Again for Her Faith
October 22, 2019 | By a Minghui correspondent in Liaoning Province, China
(Minghui.org) A woman in Yingkou City, Liaoning Province, has been held incommunicado since her arrest on September 18, 2019, for practicing Falun Gong.
Falun Gong, also known as Falun Dafa, is a spiritual discipline that has been persecuted by the Chinese communist regime since 1999.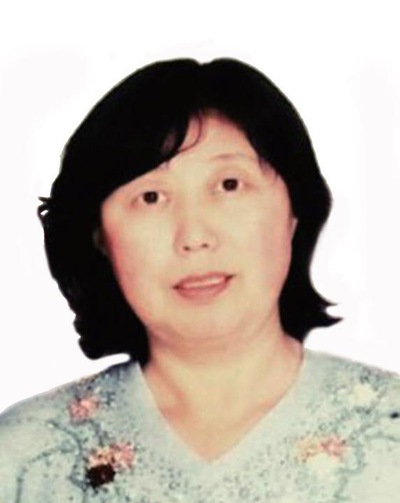 Ms. Yu Zhihong
Ms. Yu Zhihong, 54, began to practice Falun Gong on August 5, 1994. Prior to her latest arrest, she was arrested two other times and served a 3.5-year term in prison for her faith.
Ms. Yu and her 19-year-old son, Mr. Wang Zhiyuan, were arrested on September 23, 2009, for seeking justice for her husband, Mr. Wang Shenlun, who was arrested three months before on June 10 for practicing Falun Gong. The police ransacked their home during both arrests and confiscated their Falun Gong materials.
The older Mr. Wang was sentenced to 5 years in Dalian Prison in the Bayuquan District Court on November 18, 2009.
Ms. Yu and her son were sentenced to 3.5 and 1.5 years, respectively, by the same court on July 28, 2010. Ms. Yu served time in Liaoning Women's Prison and her son was held in Bayuquan Detention Center.
Four years after Ms. Yu was released, the Yingkou City Social Security and Insurance Administration Office suspended her pension in January 2017. When Ms. Yu went to inquire about it, she was told that they were taking back the money she had received during her 3.5 years imprisonment.
Ms. Yu filed a civil lawsuit against the office with the Bayuquan District Court in July 2017. She argued during the court hearing that no law in China has ever deemed practicing Falun Gong a crime and she shouldn't have been imprisoned in the first place. The judge responded, "They have the authority to recover the funds paid to you during your imprisonment. I don't care how they do it."
In the end, the Yingkou Social Security and Insurance Administration Office withheld a total of 61,571 yuan from Ms. Yu.
Related reports:
A Well-regarded Person Arrested Again
Falun Dafa Practitioners Arrested in Bayuquan, Yingkou City, Liaoning Province
Mr. Wang Shenlun From Yingkou City, Liaoning Province Sentenced to Five Years in Prison