Australia: Letter From Masanjia Documentary Well Received in Canberra
October 01, 2019 | By Minghui correspondents from Australia
(Minghui.org) The documentary, Letter from Masanjia, which was shortlisted for an Oscar for the Best Documentary and was a winner of a series of international movie awards, debuted in Australia at Dendy Cinema in Canberra on September 17, 2019. Because the theater was packed to capacity, people who could not find a chair chose to stand in the aisles. Many more people also signed up for the next screening.
The documentary starts with the story of how an SOS letter from Mr. Sun Yi, an engineer in China, was found by Julie Keith from Oregon in a box of Halloween decorations.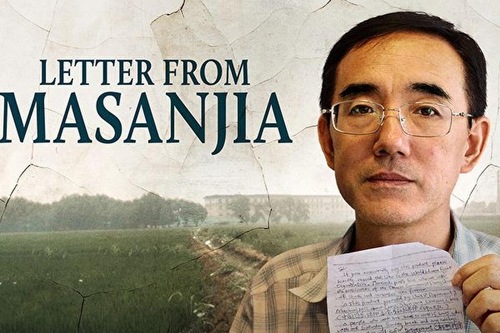 Poster about the documentary
Falun Gong practitioner Sun Yi was imprisoned in the notorious Masanjia labor camp for his belief. During his time in the camp, Sun and other Falun Gong practitioners were subjected to physical torture and forced to do manual labor, which included making Halloween decorations. Sun decided to write down his experiences in the camp and then inserted his SOS note in one of the boxes of goods he was processing.
Julie Keith found and publicized the letter, and the story drew international attention. FOX News, CNN, and the New York Times all covered the story.
Sun Yi wanted to make a documentary to further expose the torture and conditions that Falun Gong practitioners are subjected to in China. He took the risk of being arrested again and shot a great deal of footage in China. The nail-biting chain of events in the documentary exposes a deadly persecution system, and Sun's story eventually pushes China to announce that it is abolishing its labor camp system. The documentary film was directed by Leon Lee, a Peabody Award winner.
The information revealed in the documentary deeply touched the audience in Canberra. Many of them asked for more information about Falun Gong and the 20-year long persecution in China and expressed that they would recommend the documentary to their friends.
During a Q&A session after the screening in Canberra, two Falun Gong practitioners told the audience about their experiences of being tortured in China.
Practitioner Mr. Liu was held in a labor camp in Shanghai for two years and a prison for three and a half years. He was forced to stand under the sun at temperatures as high as 104°F for extended periods of time. His head and skin were very badly burned. He was also forcefully deprived of sleep and hung upside down with his head submerged in water. Mr. Liu, like Sun Yi, was forced to make stuffed animal toys while in the labor camp.
Ms. Zhuang showed the audience in Canberra several samples of products that she had been forced to make in the labor camp. She had to work 12 hours a day and sometimes overnight. Her husband has been trying to leave China to be with her, but his passport application has been repeatedly rejected by the Chinese government because he also practices Falun Gong.
The spokesman for the Falun Dafa Association in Australia John Deller told the audience that the persecution of Falun Gong is still going on in China. He said the long-term suppression of this spiritual practice, which teaches the principles of "Truthfulness-Compassion-Forbearance", has accelerated the moral decline in China, and led to horrifying crimes against Falun Gong practitioners, such as the state-sanctioned organ harvesting from living practitioners.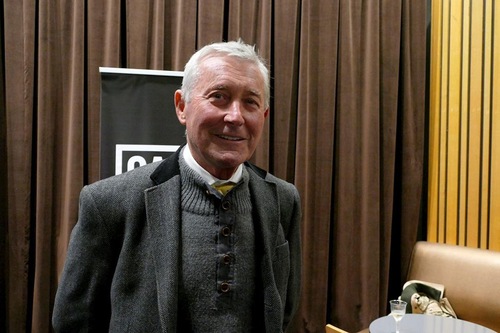 Lawyer Bernard Collaery at the documentary screening
Barrister Bernard Collaery is a former member of Australian Capital Territory's first Legislative Assembly. He told the audience how he helped Falun Gong practitioners with the lawsuit against the former Australian Foreign Minister Alexander Downer in 2005 for abusing political power by banning practitioners from opening banners in front of the Chinese embassy.
Collaery also explained how he had collected evidence in Taiwan, where he met practitioners from mainland China. He said the practitioners provided him with first-hand evidence of the persecution, and their accounts were all very similar to what Sun Yi had experienced.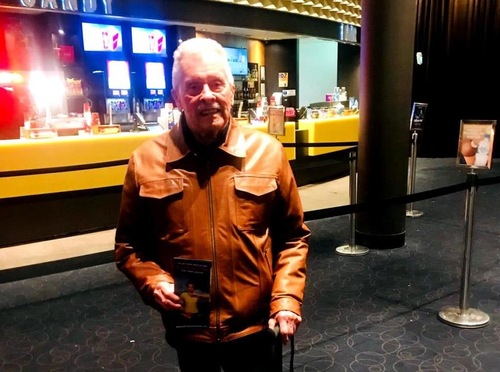 Alex Graig believes that more people should come to see the movie
Local resident Alex Craig highly praised the documentary Letter From Masanjia. "I think this is a great movie," he said. He said Australian TV stations, such as ABC, should play the film to help more people learn about these crimes.
He said that forced organ harvesting is too cruel."It's not human behavior, even animals don't treat that kind of thing with their kind," he said. He said he would tell his friends about what he learned from the movie.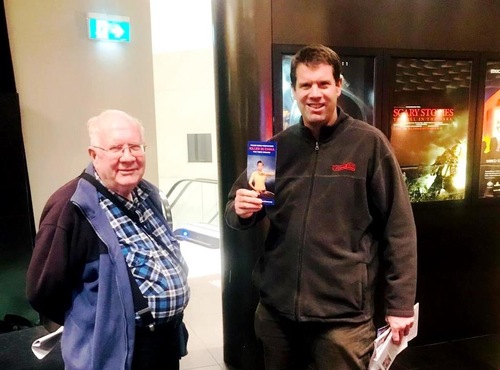 Peter and his father also condemned the persecution, especially the forced organ harvesting.
Peter said that the behavior of the Chinese Communist Party when harvesting organs from Falun Gong practitioners is "disgraceful." "If possible we should immediately stop this persecution," he said, "Please send my greetings to Falun Gong practitioners in China."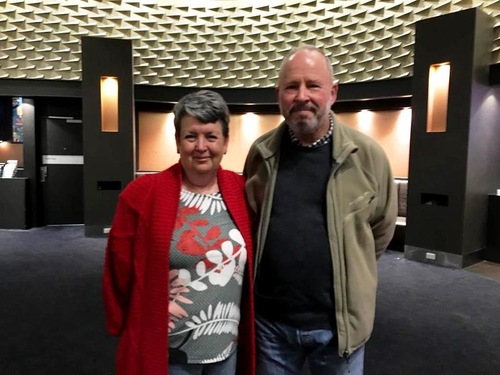 Delwyn Craig, a retired music teacher, said the story is shocking and touching, especially Sun's persistence in his belief. "I think the message is very powerful, conscionable, very educational," she said, "a very powerful movie."