Arizona State University: Falun Dafa Club Offers Meditation at Fall Welcome Event
August 19, 2018 | By a Falun Gong practitioner at Arizona State University
(Minghui.org) The Falun Dafa Club at Arizona State University participated in the annual Fall Welcome event on campus for new students in on August 14 and 15, 2018.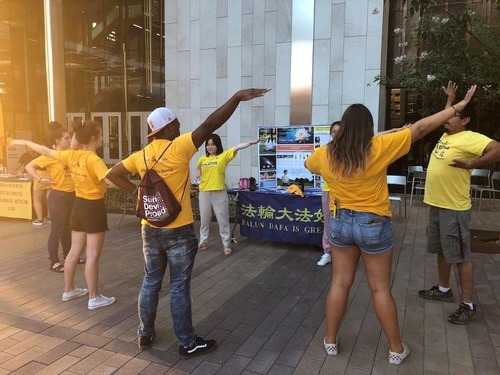 Students learn the first set of Falun Dafa exercises.
At the outdoor event on August 14, many students stopped at the Falun Dafa booth and signed up to be informed of upcoming Falun Dafa Club activities.
Two practitioners demonstrated the exercises during the event and many students followed along with the movements. Several of them said that the exercises were relaxing.
A couple of Chinese students came to the booth and told a practitioner that they learned about Falun Dafa in Europe. They said they became open-minded after coming abroad and seeing that Falun Dafa was so well-received outside China, where the practice is persecuted by the communist regime. They took some Falun Dafa information materials with them.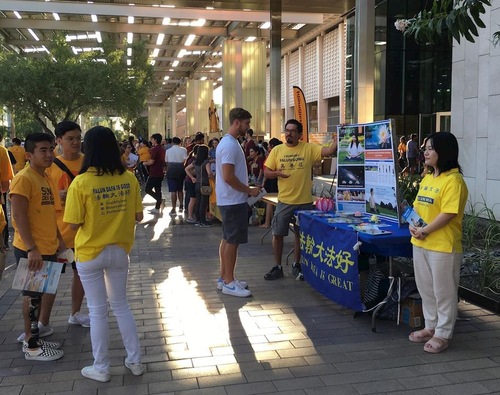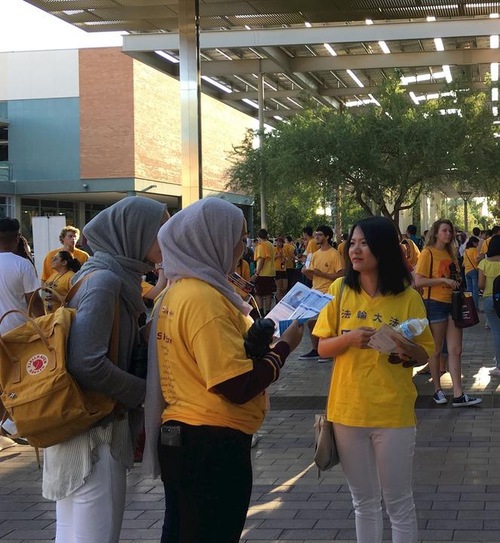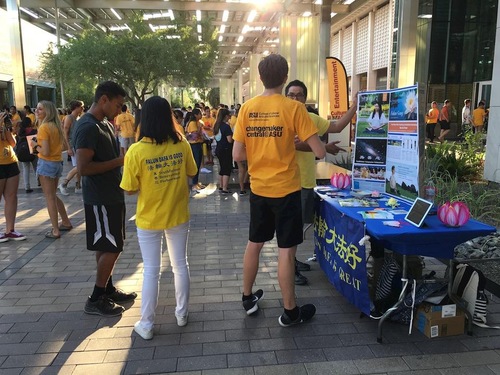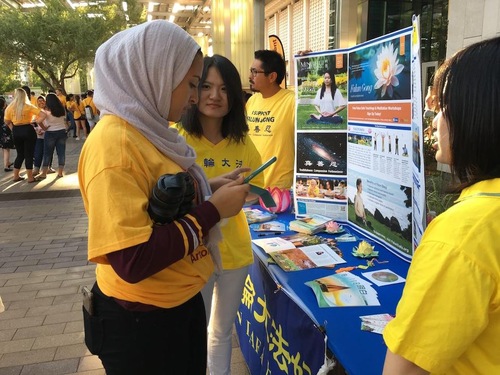 Introducing Falun Dafa at Arizona State University
The welcome event on August 15 was held indoors.
The Falun Dafa Club was invited to demonstrate the exercises on stage and they also demonstrated the exercises at their booth.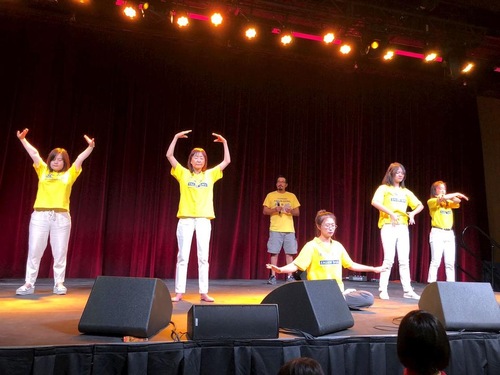 Demonstrating Falun Dafa exercises on stage
An Indian student said he felt energy in front of the Falun Gong stand. He left his email address. A Chinese student said he wanted to learn more and took a booklet of the Nine Commentaries on the Communist Party.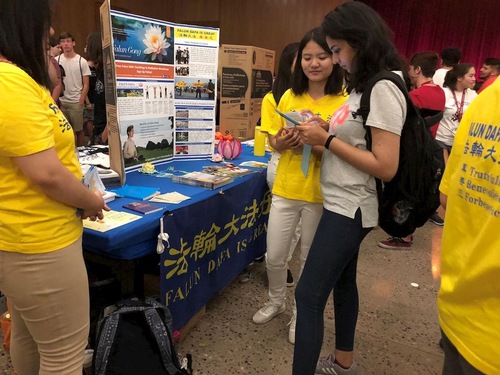 A student signs up for updates on Falun Dafa classes and club activities on campus.