Elderly Siblings Arrested 8 Months Apart for Refusing to Renounce Falun Gong
July 25, 2018 | By a Minghui correspondent in Heilongjiang Province, China
(Minghui.org) A pair of elderly siblings from Harbin City were arrested months apart for practicing Falun Gong, a meditation and spiritual discipline based on the principles of Truthfulness-Compassion-Forbearance that has been persecuted by the Chinese communist regime since July 1999.
The arrest of Mr. Zhao Lin, 69, was approved on June 22, while his 71-year-old sister Ms. Zhao Xiuzhi was put on trial on July 6, 2018.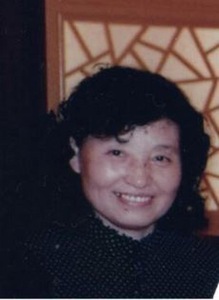 Ms. Zhao Xiuzhi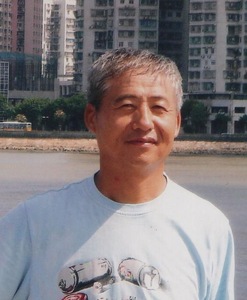 Mr. Zhao Lin
The siblings were arrested eight months apart with Mr. Zhao being arrested on May 24 for pasting a self-adhesive sticker reading "Falun Dafa is good" in a public place. His house was also ransacked.
Ms. Zhao's Arrest and Trial
Ms. Zhao was in her rented home on September 24, 2017, when the police knocked on the door, looking for the owner. After they entered, they noticed a "Falun Dafa is good" New Year scroll hanging on the wall and guessed that she was a Falun Gong practitioner. They proceeded to ransack the house.
More than 40 Falun Gong books and a dozen calendars with information about Falun Gong were confiscated. Ms. Zhao was arrested and detained for 15 days. When she maintained her innocence, the administrative detention was changed to criminal detention. She was taken to Harbin No. 2 Detention Center and has been held there ever since.
When Ms. Zhao was interrogated, Zhang Xumin from the Public Security Bureau threatened to tear the items that they had confiscated from her home in half to double the amount of "evidence" against her.
Zhang indeed tore the desk calendars in half to make it seem as if he had more evidence for the trial. The Falun Gong books were also used as "evidence," even though the ban on publishing Falun Gong books had been annulled.
In 2000, when Ms. Zhao was arrested and detained for five months, Zhang tried to cover up for the extended detention. A document stating that Ms. Zhao was sent to a forced labor camp was approved, although Ms. Zhao wasn't informed of the fact and has never been sent to a labor camp.
Zhang used this document during the trial to prove that Ms. Zhao had previously been sent to a labor camp.
Benefited from Practicing Falun Gong
Ms. Zhao and her brother both lived through the Cultural Revolution. Ms. Zhao had also gone through a divorce and had to raise her two children on her own.
After Ms. Zhao started practicing Falun Gong in the 1990s, she became optimistic and considerate. She did all the housework and looked after her daughter's two children.
Related report:69-Year-Old Man Detained for Putting Up A Sticker Reading "Falun Dafa is Good"