Recent Falun Gong Activities in Europe and the U.S.A.
June 04, 2018 | By practitioners from Europe and U.S.A.
(Minghui.org) Falun Gong practitioners have been busy across the world, participating in a variety of community events to introduce this self-improvement cultivation practice from China and to draw attention to the ongoing persecution of the practice in its home country.
This report covers four recent events in Europe and the U.S.A.
Sweden
As the tourist season is now in full swing, practitioners set up a booth on Saturday on the public square Mynttorget and near the adjacent Royal Palace in Stockholm.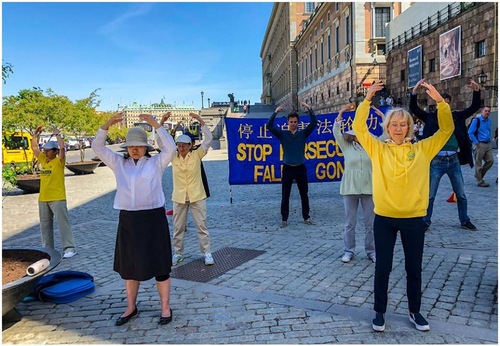 Demonstrating the Falun Gong exercises in Stockholm.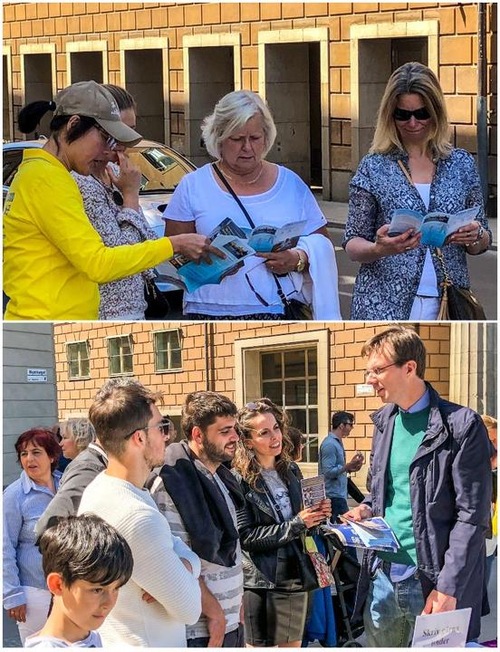 Handing out flyers to tourists.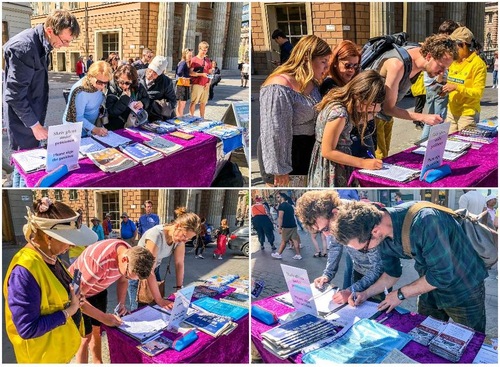 Signing the petition to support Falun Gong's peaceful resistance.
A European Parliament member accepted a flyer from practitioners. He said to them seriously, "The persecution is horrible. Something must be done. I am saddened by it." He promised to bring the matter up with his colleagues in Parliament.
One woman filmed her conversation with a practitioner on the issue of persecution and immediately sent the clip to 600 colleagues of hers. "The state-sanctioned organ harvesting [of prisoners of conscience] is shocking. We must do something to stop it," she said.
Vienna, Austria
A similar event was held in Vienna, Austria on May 19.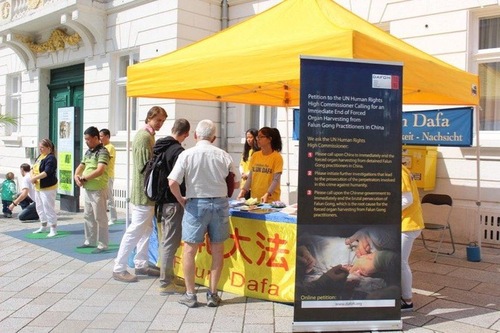 Practitioners' information booth in Vienna, Austria.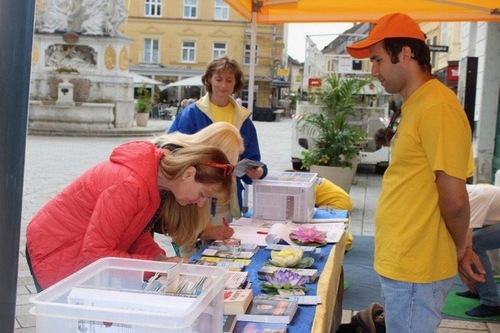 Signing the petition to condemn the persecution.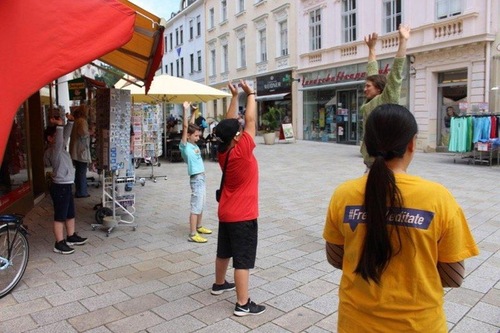 A number of people were interested in learning the Falun Gong exercises.
San Leandro, California, U.S.A.
Practitioners in northern California took part in the 109th annual Cherry Festival parade held in San Leandro on Saturday.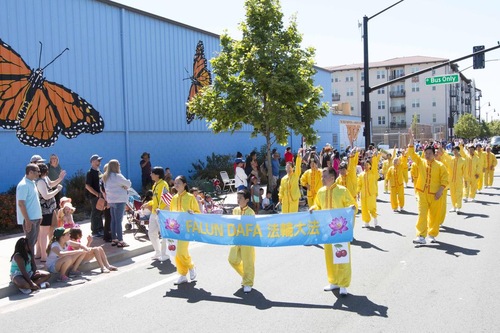 Demonstrating the exercises in the Cherry Festival parade in San Leandro, California.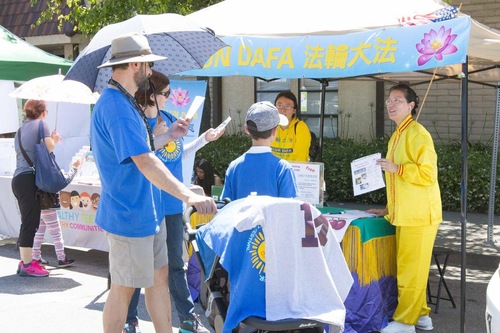 Talking to people about Falun Gong.
Many people were interested in learning the exercises and signed up for an upcoming free workshop.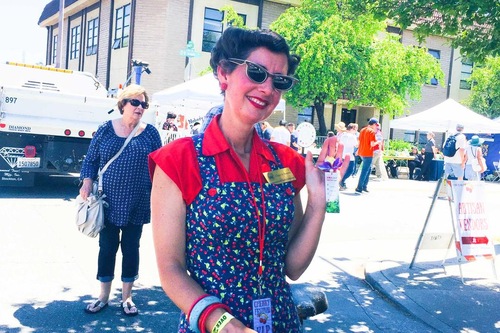 Cindy, a parade organizer, said she sensed the beauty brought by practitioners.
Sacramento, California
The International Children's Day celebration held at William Land Park in Sacramento, California, attracted more than 10,000 visitors. Local Falun Gong practitioners also participated in this event.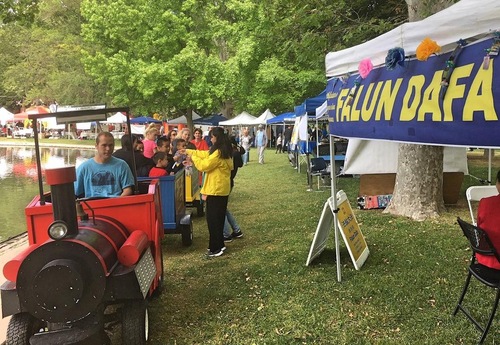 Practitioners' booth at the International Children's Day celebration in Sacramento.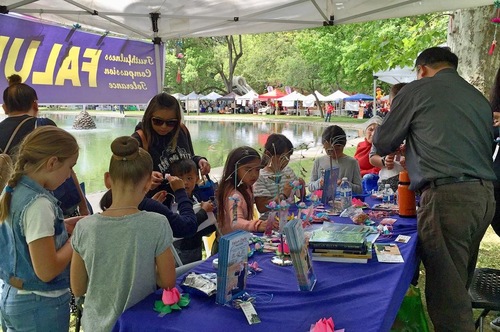 Teaching children to make folded paper lotus flowers.
Additional articles in Chinese:
Sacramento, CaliforniaSan Leandro, CaliforniaVienna, Austria