Falun Gong in Community Parades in New York, Toronto
June 04, 2018 | By Minghui correspondents Cai Ju and Zhang Yun
(Minghui.org) The beginning of summer heralds not only longer days and warmer weather, but also the beginning of the festival and parade season in North America, when communities across the continent enjoy a myriad of national and local celebrations. Falun Gong practitioners receive many invitations to take part in community events at this time of year.
This report covers practitioners' recent participation in three parades in the New York and Toronto areas.
Queens, New York
The 91st Annual Little Neck-Douglaston Memorial Day Parade in Queens took place on May 28. The parade, among the largest of its kind in the country, honors the nation's armed forces' veterans who served their country. More than 150 groups participated in the parade this year, with thousands of people marching. The popular annual parade has been held every year since 1927 and features marching bands, vehicles, and decorated floats.
The Falun Gong group, consisting of two hundred practitioners, was the largest Chinese entry in the Little Neck-Douglaston Memorial Day Parade.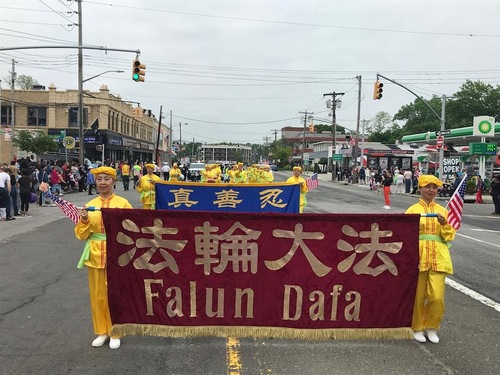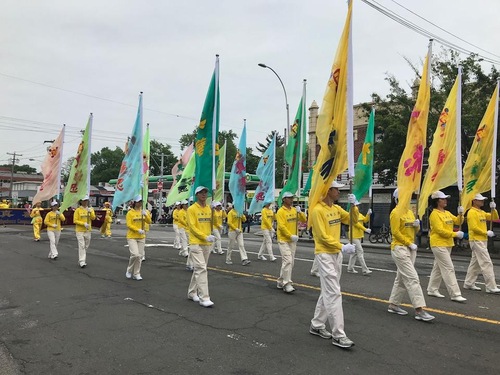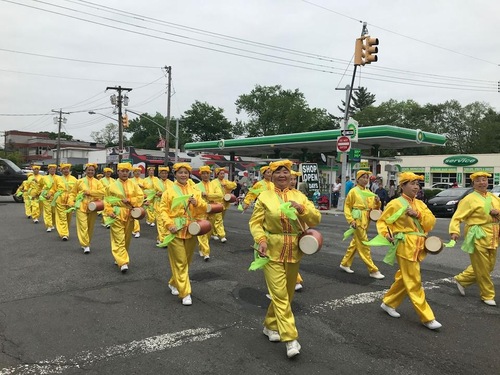 Falun Gong entry in the Little Neck-Douglaston Memorial Day Parade, in Queens, New York.
Local resident Barbara Rose said she watches the parade every year, and to her, the Falun Gong group is the most beautiful one.
Tracy was happy to receive a hand-made paper lotus flower from practitioners. "I saw their march two weeks ago in Manhattan. Thousands of them. I told my co-workers about [Falun Gong]. I really like them," she said.
Spectator Harry Cervas condemned the persecution of Falun Gong in China. "It is wrong that the communist party tries to destroy something so beautiful. It is necessary for Falun Gong to take part in the parade, which helps people understand the common goal of humanity's existence," he said.
Toronto Area
Falun Gong practitioners from Toronto received two invitations to take part in events on June 2. So, they sent the Tian Guo Marching Band and the waist drum team to the Bread and Honey Festival parade in Mississauga, and the celestial maiden dance team, a float, and the lion dance team to the Unionville Festival parade in Markham.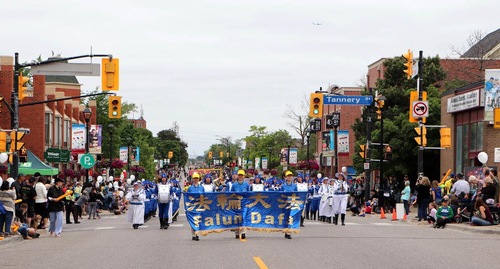 The Tian Guo Marching Band in Mississauga's annual Bread and Honey Parade.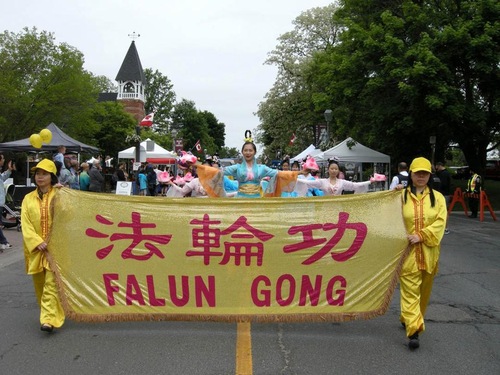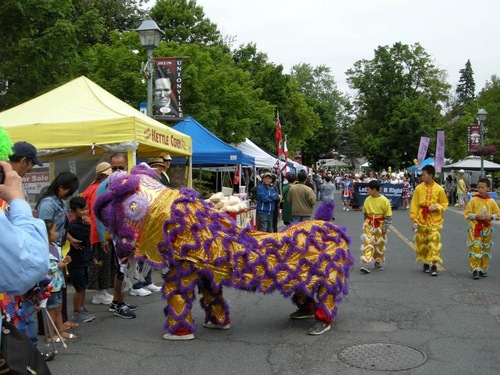 Falun Gong practitioners take part in the Unionville Festival Parade in Markham,
Many Chinese spectators expressed pride at seeing Falun Gong in the parade.
Mr. Han, a retired Chinese government official, highly praised the practitioners. "Beautiful and magnificent," he said, "I am proud of them."
He added, "The persecution is totally wrong. It's horrible. I've been supportive of Falun Gong. Actually, people know what Falun Gong is, and they know what the communist party is. They are just afraid of the Party, so they don't speak out. But history will show what is right and what is wrong. I hope the persecution will end as soon as possible."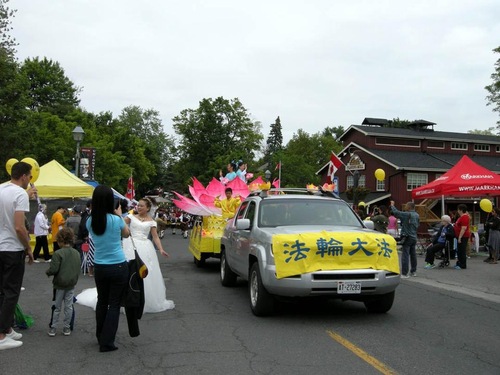 Crystal (in wedding dress) from China said, "Falun Gong is peaceful and harmonious. I like their float too!"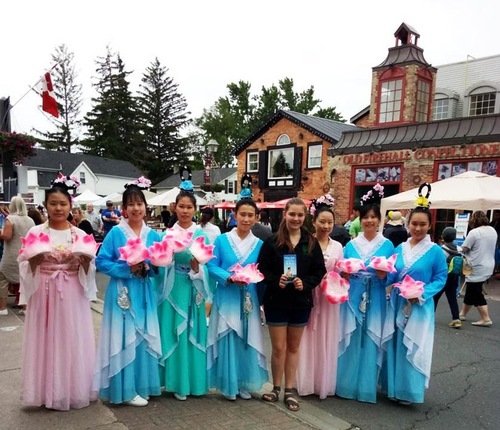 A young girl who watched the parade wanted to take a photo with the young practitioners in traditional Chinese dress.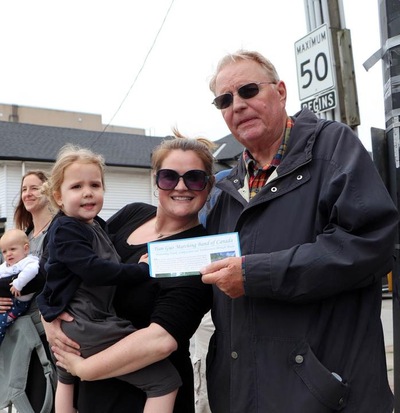 Kate (holding child) said, "I'm excited to see Falun Gong every year. I like them very much. I know they don't have freedom in China. I am glad that they can demonstrate their beauty freely here. The persecution must stop." Her husband Chris agreed that Falun Gong should have freedom in China.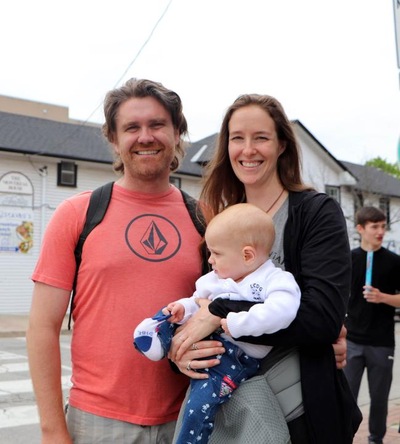 Tristan said he has always been supportive of Falun Gong's peaceful resistance against the persecution in China.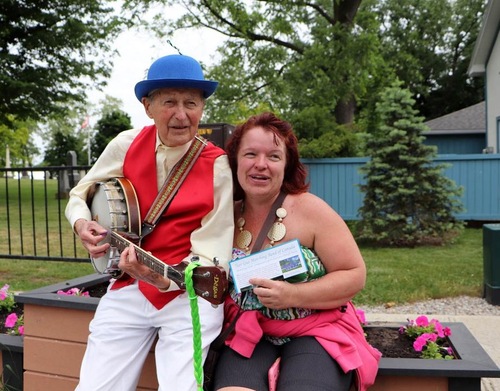 Falun Gong left 92-year-old George with a very deep impression. "I pray for them. I hope the persecution will end soon," he said.