Man Stands Up to Police Who Attempt to Frame His Wife
June 16, 2018 | By a Minghui correspondent in Liaoning Province
(Minghui.org) A resident in Lingyuan City refused to cooperate with the police when he was asked to provide information about his wife, who remains detained for her faith.
Mr. Fu's wife, Ms. Wang Fengying, was first arrested in 2016 for talking to people about Falun Gong in Kazuo County. Falun Gong, also known as Falun Dafa, is a spiritual discipline that has been persecuted by the Chinese communist regime since July 1999.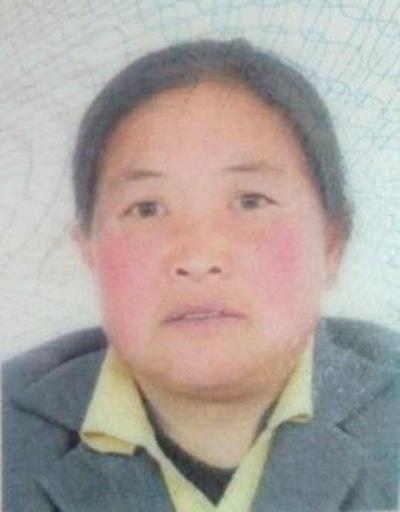 Ms. Wang Fengying
The 57-year-old woman was released on bail after she developed high blood pressure. She was arrested again in Lingyuan City in 2017 for spreading information about Falun Gong. Kazuo police had planned to take her back to Kazuo, but they released her on bail a second time when she again exhibited high blood pressure symptoms.
Kazuo police showed up at Ms. Wang's home twice in 2018, but she was not in. They came a third time on May 17 and took her back into custody.
While Ms. Wang remains at Chaoyang City Detention Center, Sun Fenglan (deputy head of Kazuo Domestic Security Office) was tasked with gathering evidence against her.
Sun and his deputies went to Mohudian Police Station on June 5 and called Ms. Wang's husband from there. Mr. Fu refused to report to the police station as ordered and demanded his wife's release.
Sun and his deputies then showed up at the couple's home. Mr. Fu refused to tell them about his wife's Falun Gong activities. Instead, he told them how Falun Gong transformed his wife.
Ms. Wang was known as an extremely difficult person to deal with before she took up the practice of Falun Gong in 2011. She fought with everyone, including her husband, relatives, and strangers. Mr. Fu was thrilled when his wife totally changed after she began following Falun Gong's principles of Truthfulness-Compassion-Forbearance. She didn't even blink an eye when his brother asked to use their land for free to build a greenhouse.
As Mr. Fu defended his wife, one officer asked if he also practiced Falun Gong. He replied, "Falun Dafa is good! Falun Dafa is being wronged!"
Mr. Fu refused to sign the police's interrogation records. They left but returned moments later. They videotaped Mr. Fu and tried to force him to say that he did say the things that were written on the interrogation record. He refused to comply with the demand.
The police told Mr. Fu that his wife had high blood pressure. He warned them, "She was totally healthy before each arrest but had high blood pressure every time you arrested her. I'm going to hold you responsible for her well-being!"