Practitioners in Three American Cities Celebrate World Falun Dafa Day
May 18, 2018 | By Falun Dafa practitioners in the U.S.
(Minghui.org) This report is a collection of pictures taken at the 19th World Falun Dafa Day celebration held in the major American cities of Los Angeles, Dallas, and St. Louis. Similar to the celebrations all over the world, practitioners from these three cities wished Master Li Hongzhi (the founder of Falun Gong) a happy birthday. They demonstrated the exercises, passed out informational materials, collected signatures, and some of them performed traditional Chinese dance and played instruments.
Besides the celebration, these celebrations have two major themes, spreading the beauty of this self-improving Chinese cultivation practice to the public, and exposing the persecution of it in China and calling others to help stop it.
Los Angeles, California
The celebration in Los Angeles was held at the Santa Monica Beach on Sunday.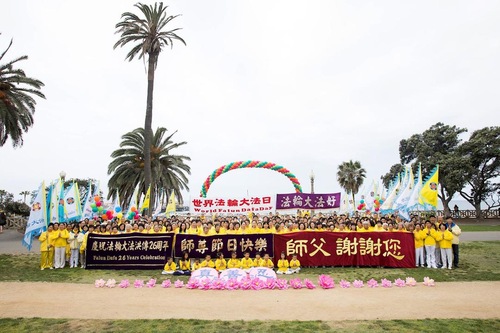 Practitioners wish Master Li a happy birthday.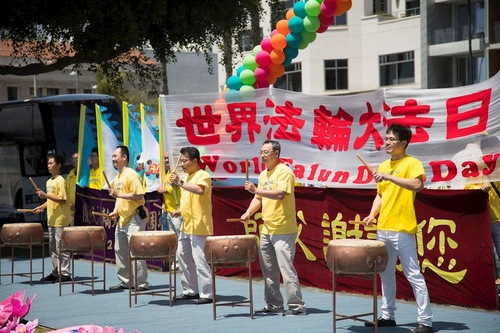 Practitioners are performing the Tang-style drum.
Dallas, Texas
On Sunday, practitioners from Dallas were assembled at the Russell Creek Park in the city of Plano to celebrate World Falun Dafa Day.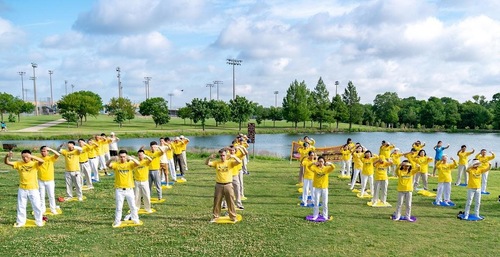 Demonstrating the exercises.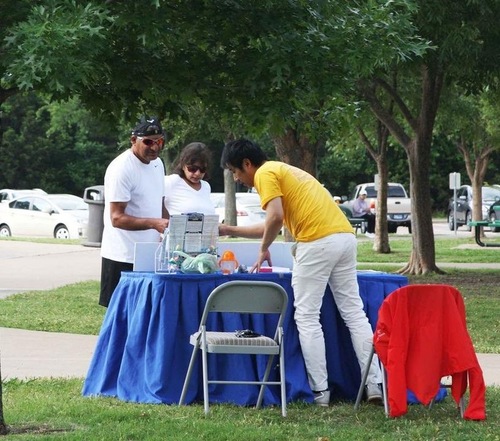 Tourists wanted to know more about Falun Gong.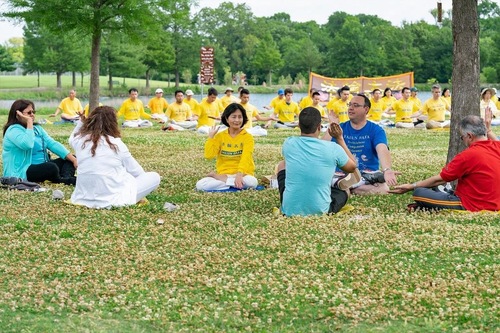 People learning the exercises from a practitioner.
Many young practitioners joined the celebration.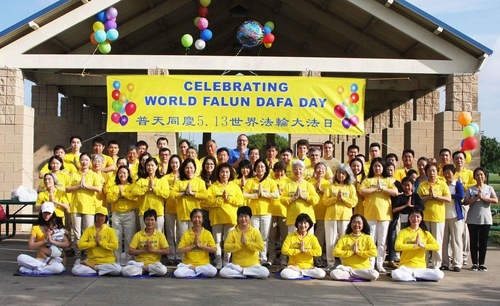 Wishing Master Li a happy birthday.
St. Louis, Missouri
Practitioners from St. Louis held their event at Forest Park on Sunday.
Lyda Krewson, the mayor of St. Louis, sent a congratulation letter to local practitioners on May 18, praising their contributions to the community.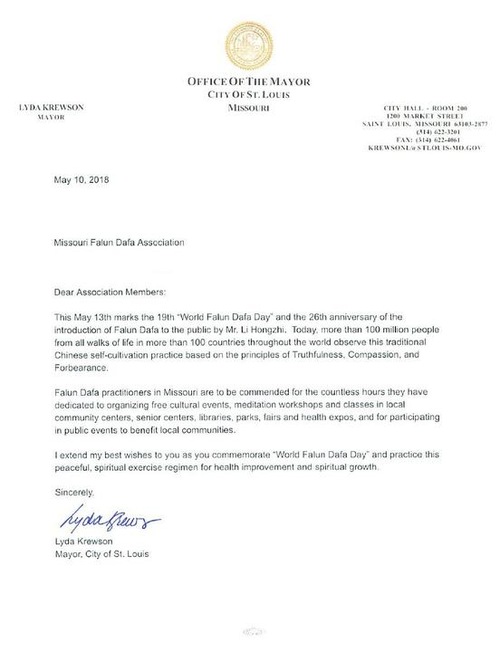 Letter from Lyda Krewson, the mayor of St. Louis.
The mayor said in the letter:
"Falun Dafa practitioners in Missouri are to be commended for the countless hours they have dedicated to organizing free cultural events, meditation workshops and classes in local community centers, senior centers, libraries, parks, fairs and health expos, and for participating in public events to benefit local communities."
At the end of the letter, the mayor wrote:
"I extend my best wishes to you as you commemorate "World Falun Dafa Day" and practice this peaceful, spiritual exercise regimen for health improvement and spiritual growth."