Authorities Threaten Family After Failing to Force Imprisoned Man to Renounce Falun Gong
February 25, 2018 | By a Minghui correspondent in Sichuan Province, China
(Minghui.org) Authorities in Gulin County, Sichuan Province, threatened the family of a local man after failing to make him renounce Falun Gong, a spiritual discipline being persecuted by the Chinese communist regime.
Mr. Liao Ting, 28, came across Falun Gong in 2013 and credits the spiritual and meditation practice for curing his migraine and other symptoms. He became a civil servant the following year but lost his job when he was arrested months later on July 9 for distributing Falun Gong informational materials.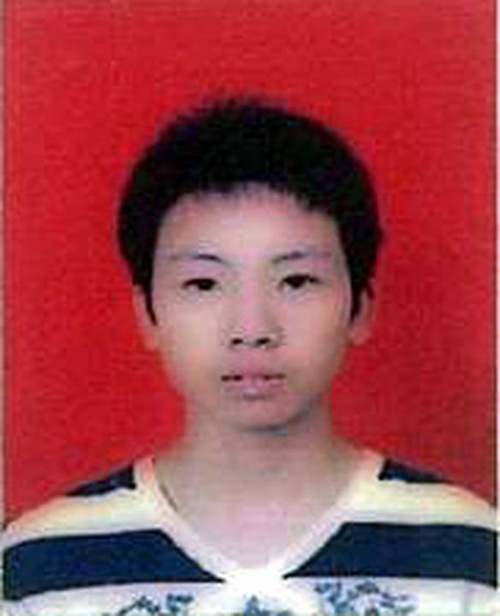 Mr. Liao Ting
Mr. Liao was given a 15-day detention at Xuyong County Detention Center, but his family couldn't find him when they traveled several hours to pick him up on his scheduled date of release. They were told that he had been transferred back to Gulin Detention Center.
The family rushed back to Gulin, but the local police demanded 30,000 yuan in exchange for Mr. Liao's release. His family only managed to borrow 12,000 yuan, and Mr. Liao wasn't released until seven days later.
Mr. Liao opened a shop after his release, but he soon found his phone tapped by police and his every move monitored. He was forced to live away from home, and police turned to harassing his parents.
The young man was arrested again on December 17, 2015, when he went to deliver clothes to his older brother, Mr. Liao Sheng, who was arrested weeks ago–also for practicing Falun Gong. While the older brother was released on December 29, his younger brother remained detained.
Their parents, who both work at Tianjing Elementary School, were also targeted. The mother lost her job as a cafeteria worker, and the father was passed over for a promised promotion to Principal. The local education bureau further ordered all teachers and students to study propaganda materials attacking Falun Gong.
The mother fell ill and had to miss the younger Mr. Liao's court appearance on April 19, 2016. He was sentenced to 4 years in prison, and she died several weeks later on May 7, 2016.
Mr. Liao filed an appeal, but the Luzhou City Intermediate Court ruled on September 27 to uphold the original verdict. Mr. Liao was transferred to Jiazhou Prison in Leshan City around November 8, 2016.
The prison guards tried to force Mr. Liao to renounce his faith in Falun Gong.
Several guards, together with a few local government officials, appeared at Mr. Liao's home in late December 2017 to threaten his father.
One official cited an ancient Chinese saying, "It is the father's fault if his son doesn't behave." He then scolded Mr. Liao's father for raising a son who doesn't listen to the government. The elder Mr. Liao countered that his son did nothing wrong by exercising his constitutional right to freedom of belief.
The guards and officials threatened to keep tabs on the Liao family. Mr. Liao's younger brother and younger sister, who do not practice Falun Gong, are under constant surveillance. His older brother was arrested again on March 2, 2017, for his faith, though he was soon released on March 31.
Related Reports:
Luzhou Practitioners Tried and Detained
Young Man Tried In Sichuan Province, Mother Passes Away from Stress