Young Man Tried In Sichuan Province, Mother Passes Away from Stress
June 12, 2016 | By a Minghui correspondent in Sichuan Province
(Minghui.org) After her son was first arrested in August 2014, the 52-year old woman became depressed. Not only did she worry about her son's safety, but she also had to face the stress of her own job being taken away. Police frequently came to her home to harass her.
Then, sickness hit. She coughed frequently, felt exhausted, and suffered unbearable pain in her bones. She was hospitalized.
Her son was arrested a second time in December 2015 and tried on April 19, 2016. Though her illness kept her at home, her heart was always with her son. Day after day, she hoped that her son could come home.
That worry and disappointment eventually took her life. Wang Xinmei, a simple, kind village woman who raised two college-educated sons, passed away on May 7—18 days after her son's trial. She never saw her son again in her final days as he was in police custody.
Her husband, who was about to be elected as the principal of the elementary school where he taught, was told by the authorities that he would not be promoted because of his son.
He had to raise 12,000 yuan (U.S. $1,850) to pay police to release his son after his first arrest.
After the second arrest, the husband went from office to office to ask for his son's release. Both the prosecutor and the judge assured him that they would handle the case fairly.
However, he discovered that the trial was not fair. After the trial, officials refused to talk to him or answer his calls.
With a son in prison and wife bedridden, this once-strong gentleman was so discouraged that he even thought of ending his life.
All of this happened simply because their son, Liao Ting, practiced Falun Gong, a spiritual discipline persecuted by the Chinese Communist Party.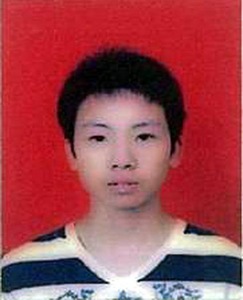 Mr. Liao Ting
First Arrest
Mr. Liao, 26, worked for the Ya'an municipal government in Sichuan Province after he graduated from college in 2013. A year later, he took Luzhou City's test for civil servants to serve rural areas and had the highest score. He was then assigned to work in a small town in his home county of Gulin, Sichuan.
He was reported to the police and then arrested for distributing informational materials about Falun Gong on July 8, 2014. His parents borrowed the money to pay police for their son's release. He was released three weeks later.
He was fired from his government job.
Second Arrest
To make a living, Mr. Liao opened a shop to sell varieties of grains.
Police monitored him closely, at his shop and on his phone. For own safety, Mr. Liao left home to avoid the endless harassment and monitoring.
He was arrested in Chengdu on December 17, 2015.
Trial
Mr. Liao was tried on April 19.
His lawyer submitted a not-guilty plea and argued that practicing Falun Gong is not a crime, since the National People's Congress, China's only law-making body, has never enacted a law criminalizing Falun Gong.
The prosecutor presented evidence including a citizen's report of Mr. Liao distributing information with the words "Falun Gong" on it, data recovered from his computer, phone, and social media postings that showed talk about Falun Gong, how he was observed doing Falun Gong exercises in his cell after his first arrest and talking to cell mates about it, being observed talking to his customers about Falun Gong, and a police interrogation video.
Mr. Liao's lawyers stated out that most of the evidence was words and thoughts, which should not be punished. He added that none of the evidence showed anyone being harmed by Mr. Liao.
Tight Security and Harassment of Falun Gong Practitioners
On the day of the trial, armed police were stationed at the entrances and stairs of the courthouse. Uniformed and plainclothes police were on the streets. Staff from various government offices came.
A town official stopped a Falun Gong practitioner from his town from entering the courtroom. The official followed the practitioner everywhere and said that he wanted to take him home. That practitioner sat on a chair outside the courtroom. The official then sat next to him until the trial ended.
Two officials tried to drag a Falun Gong practitioner away, but that practitioner resisted.
A practitioner from Xuyong County sat through the trial. When he came out of the courthouse, police from his county handcuffed him and took him back in a police car. They released him afterwards.