California: Falun Dafa Group's Marching Band Delights at Children's Christmas Parade
December 05, 2018 | By a Minghui correspondent
(Minghui.org) The Tian Guo Marching Band was well received at the annual Children's Christmas/Holiday Parade in Los Gatos in Northern California on December 1. This was the second time the band was invited to participate in the parade. They played "Ode to Joy" and, "Falun Dafa Is Great."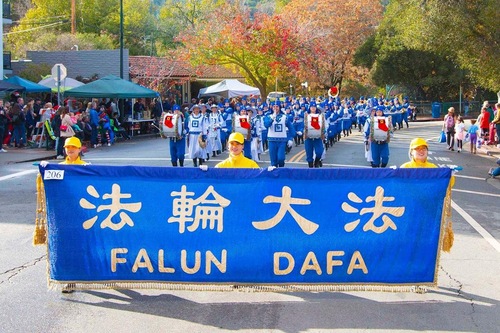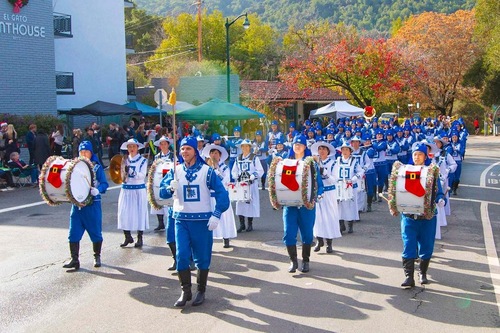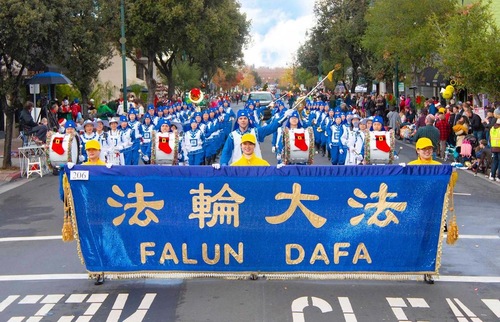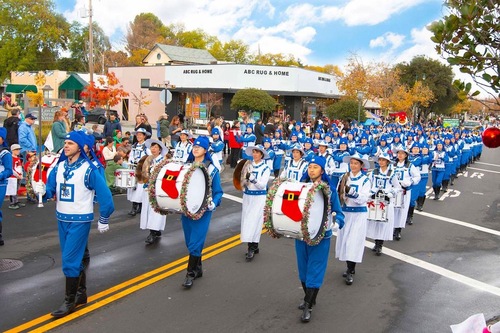 The Tian Guo Marching Band performed at the annual Children's Christmas/Holiday Parade in Los Gatos on December 1.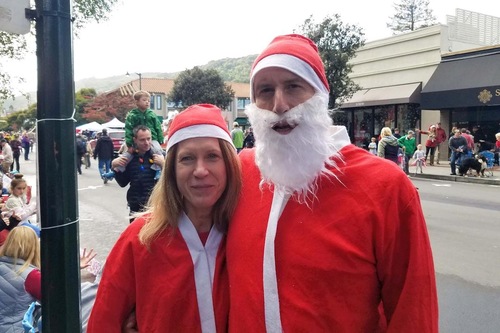 Mary and her husband were impressed by the Tian Guo Marching Band.
Mary and her husband said they were impressed by the joy conveyed by the band's music, and they also admired their energy and synchronization. Mary noted that after the morning rain, the sun came out just in time for the parade.
The master of ceremonies introduced the Tian Guo Marching Band as it passed the main stage and exclaimed, "Welcome Tian Guo Marching Band! Great job!" In his introduction he mentioned the guiding principles of Falun Dafa, Truthfulness-Compassion-Forbearance.
Local resident Dan Malone said that he knew about Falun Dafa, and he enjoyed the band's music. He said he hoped the persecution would end soon so that the people of China can practice Falun Dafa freely, as they do around the world.
Brings Positive Energy
While watching the parade with his family, Lee Casper praised the "very positive energy" of the band and said the music was, "Inspiring and touching." He also noticed the diversity of the band members and said, "What's interesting is that they are of all different ages. But they are all very positive!"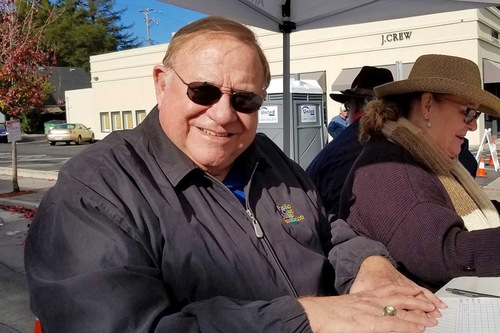 Judge Steven Accadano
Music judge Steven Accadano said that the Tian Guo Marching Band greatly impressed him, especially the Christmas music the band performed.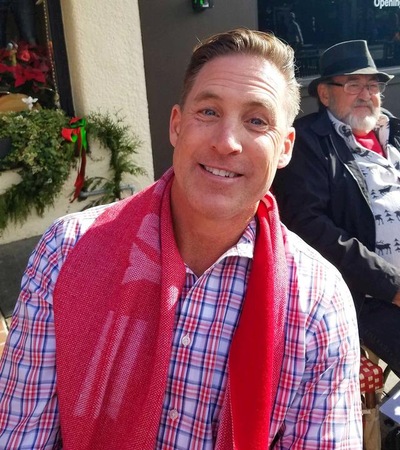 Steve Geven admired the Tian Guo Marching Band
A spectator named Steve Geven works at a high-tech firm and has a musical background. He enjoyed listening to the band and said, "They play really well—very professional."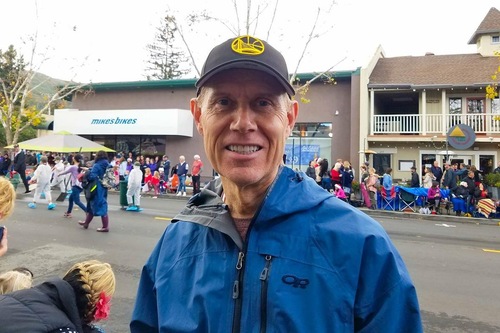 John encouraged practitioners to continue their efforts
A Los Gatos resident named John who works at a biotechnology company also enjoyed the music. He said, "You can tell that they have had a lot of practice." Commenting on Falun Dafa practitioners' human rights efforts, he said, "That's great! Keep up the good work!"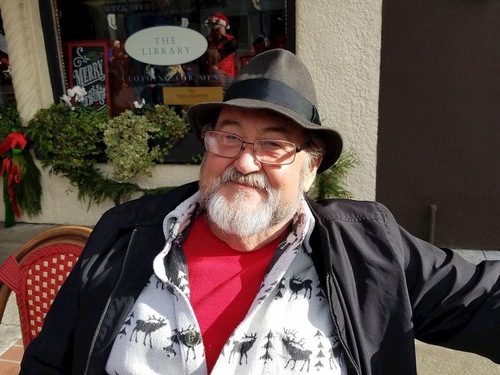 Dave admired the traditional Chinese culture
Dave, a spectator who was in town for a family reunion, said this was the first time he saw the Tian Guo Marching Band. He commented on the precision of the band. When he learned about the band's mission to contribute to communities by introducing the beauty of traditional Chinese culture, he said, "That's great! I hope they get a lot of opportunities to perform."