Shandong Man's Health Declines While Imprisoned for His Faith
December 29, 2018 | By a Minghui correspondent in Shandong Province, China
(Minghui.org) Mr. Zhu Xiaodong's family was saddened to see a pale and weary man in front of them. Mr. Zhu–who was once healthy, sharp and energetic–couldn't even remember their phone number at their latest visit to Shandong Province Prison in December 2018.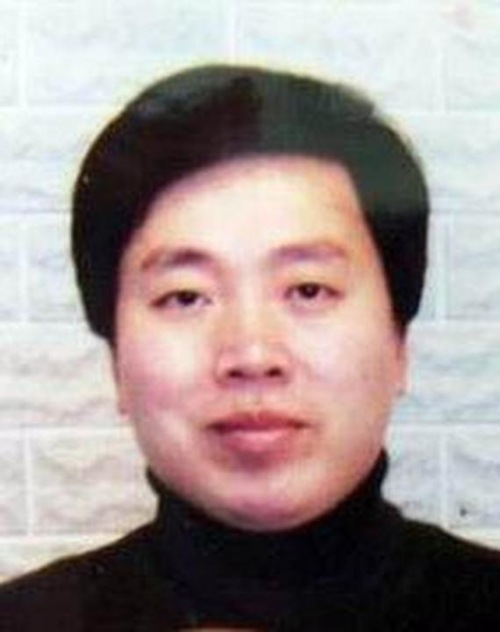 Mr. Zhu Xiaodong
Mr. Zhu, a resident of Ji'nan City, is serving a five-year term for hanging up banners to celebrate the anniversary of the public introduction of his faith, Falun Gong, a mind-body discipline persecuted by the communist regime since 1999.
His family has only been allowed three visits with him since he was taken to prison in August 2018. They noted that his physical condition worsened each time they saw him.
When asked during the December visit why he didn't make phone calls back home, Mr. Zhu said the guards didn't allow him to call family members who also practice Falun Gong. He added that there were many things inside the prison that the guards didn't allow him to talk about.
In the guards' presence, Mr. Zhu appeared reserved and didn't talk much about what he went through inside the prison. But his family suspected that he had been tortured for not renouncing his faith.
Mr. Zhu asked for a piece of paper from the guards and wrote down his home phone number. He said he would try to make phone calls back home instead of having his family spend time and money traveling to the prison to visit him.
Mr. Zhu was arrested on May 18, 2017, for hanging up Falun Gong banners in downtown Ji'nan City. He was tried by Lixia District Court in late December 2017 and sentenced to five years in prison on May 10, 2018.
Prior to his latest imprisonment, he had been repeatedly arrested and served two terms of forced labor for a total of two years and nine months for not renouncing his faith.
Related Reports:
Shandong Man Sentenced to 5 Years in Show Trial for Hanging 5 Banners
Shandong Province: Six Practitioners Recently Arrested in Jinan City
Practitioner Mr. Zhu Xiaodong from Jinan City Illegally Sent to Forced Labor Camp