Canada and Denmark: Introducing Falun Gong at Health Expos
October 13, 2018 | By Falun Gong practitioners in Canada and Denmark
(Minghui.org) Falun Gong practitioners in Canada and Denmark recently participated in community health expos. They introduced the peaceful meditation practice and informed people about the persecution this practice has suffered under the communist regime in China.
Participating in Live Well Festival in Toronto, Canada
The Falun Gong Youth Club participated in the Live Well Festival at the Trio Sportplex, Toronto, Canada on September 30, 2018. They invited the public to attend the club's free upcoming class. Several people registered for the class and signed a petition that condemned the persecution in China.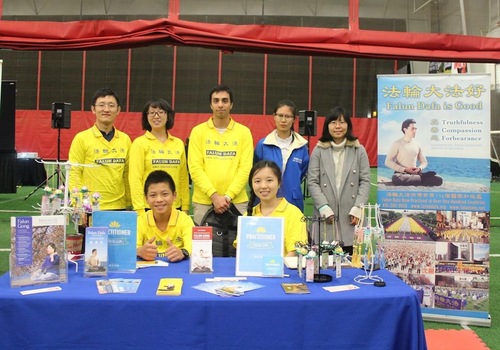 Practitioners participate in the Live Well Festival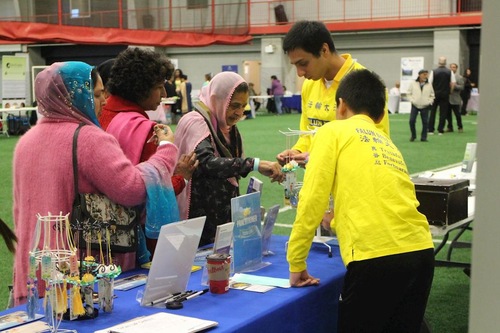 Visitors talk with practitioners and learn about Falun Gong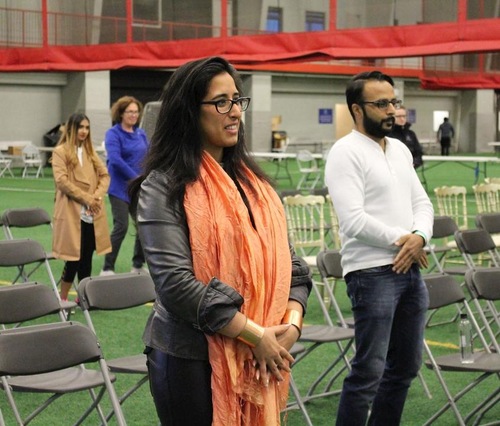 Demonstrating the Falun Gong exercises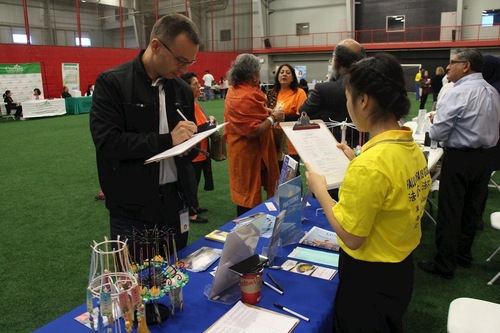 Marek (left) signs up for a Falun Gong class
Marek stopped at the booth and talked with practitioners. As soon as he learned that a Falun Gong class was being offered, he signed up for it.
Marek asked if the communist regime was still persecuting Falun Gong. When a practitioner updated him about the current situation in China, he signed the petition condemning the persecution.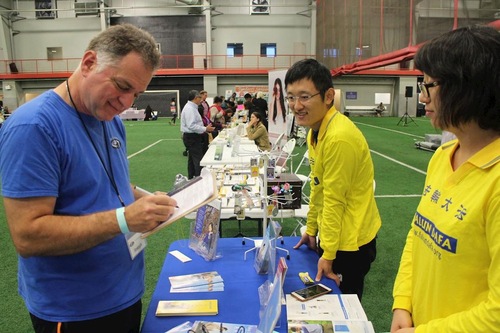 Joseph (left) signs the petition to support Falun Gong.
After Joseph watched practitioners demonstrating the exercises he said that he was interested in learning, and signed up for the class.
When he learned that Falun Gong's guiding principles are Truthfulness-Compassion-Forbearance and how the regime is persecuting it in China, he said, "I feel bad that such a good practice is being persecuted."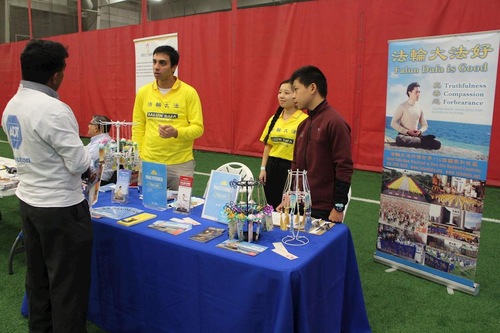 Devan talks with a practitioner about Falun Gong
Devan stopped at the Falun Gong booth and said he was interested in learning the practice.
He read the petition and listened as a practitioner talked about the persecution. He signed the petition and said that he would learn more online.
Participating in a Health Expo in Denmark
Practitioners were invited to participate in a health expo at a library in Aalborg, Denmark on October 6, 2018. Many people stopped at the Falun Gong booth.
Mr. Jokumsen and his wife from Greenland watched as practitioners demonstrated the exercises and talked with a practitioner.
Mr. Jokumsen said, "This looks great! Thank you." They bought a copy of Falun Gong and said that they looked forward to reading it.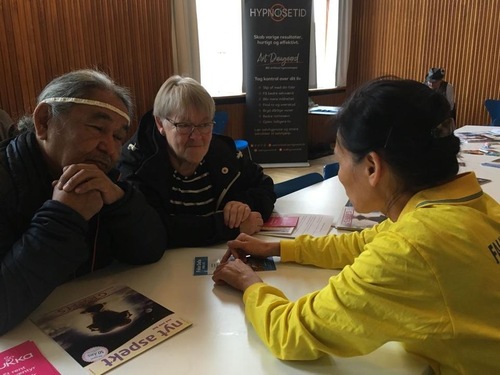 Mr. Jokumsen and his wife
Another booth visitor, Inge, said she felt strong energy as she watched the practitioners demonstrating the exercises. She followed along with their movements and said she felt great afterwards.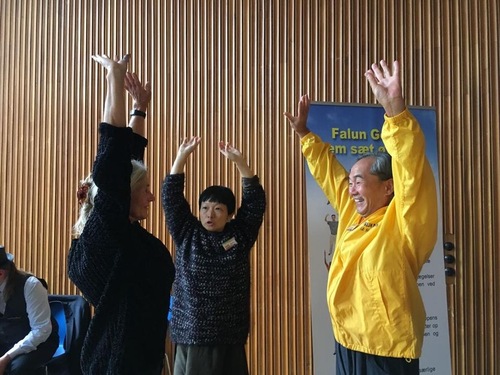 Inge (first from left) learns about Falun Gong
Ditte and Anija said that they were drawn to the Falun Gong booth because it offered a peaceful meditation practice.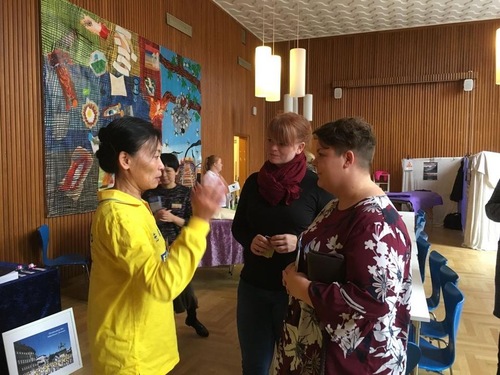 Ditte and Anija
The expo organizer, Jan, said that he was pleased that the Falun Gong group participated. He said, "Thank you so much for coming. Let's continue to work together in the future."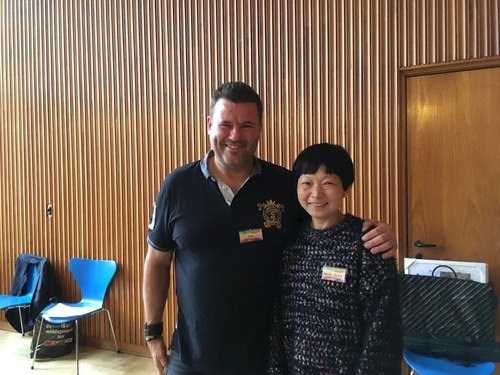 Jan, the event organizer, with a Falun Gong practitioner
Related article in Chinese: Health Expo in Denmark.