San Francisco: Activities Near Fisherman's Wharf Raise Awareness of Persecution in China
July 23, 2017 | By a Falun Dafa practitioner in San Francisco
(Minghui.org) A series of activities were held near San Francisco's busy tourist destination of Fisherman's Wharf to raise the awareness of the persecution of Falun Gong in China on July 15, 2017.
An exercise practice and public demonstration were held in the morning, followed by a petition drive and a parade in the afternoon. The peaceful activities were in stark contrast to the brutal persecution in China where countless Falun Gong practitioners have been arrested, jailed, tortured in forced labor camps and even been killed for their organs.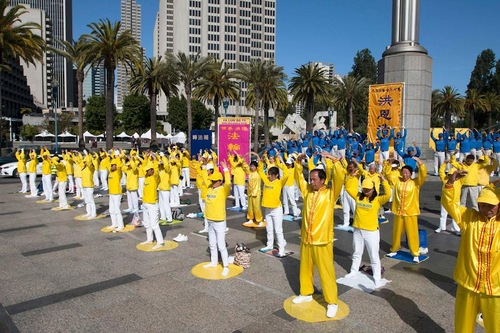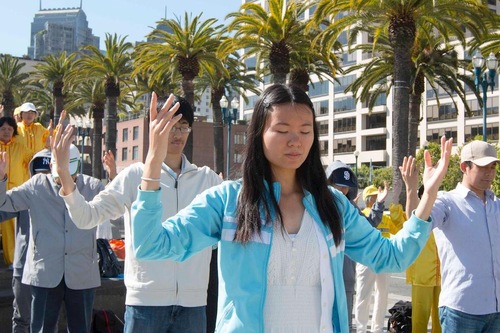 A morning exercise practice at the Ferry Square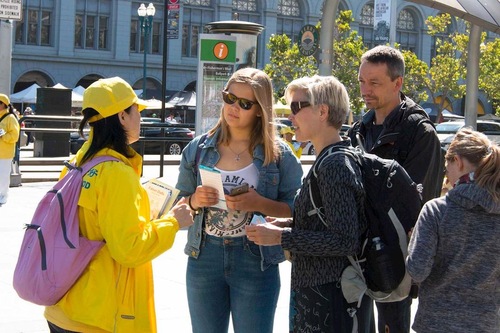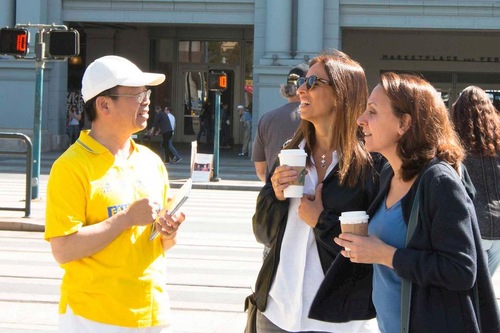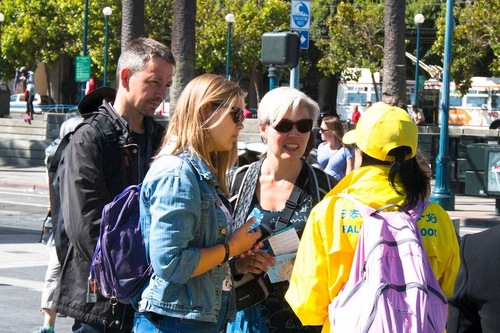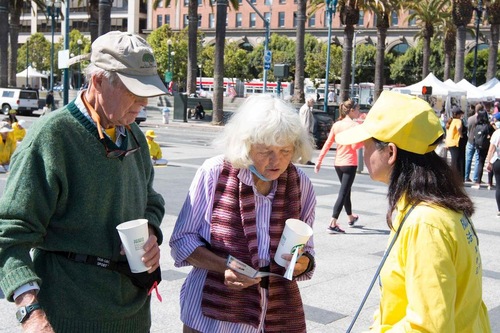 Petition drive to stop the persecution of Falun Gong.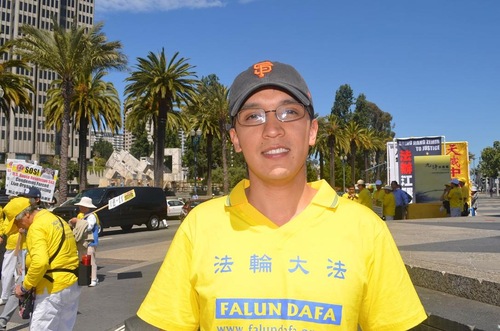 Ryan, a Falun Gong practitioner from Peru, participated in the activities. He said, "July 20, 1999 was a day that people will remember forever. It was a day that the Chinese Communist Party trampled freedom, a basic human right.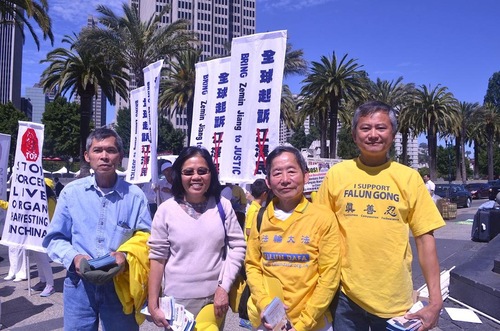 Engineer Yung Tran (right) and his Falun Gong practitioner friends joined the parade on July 15. "People in China don't have freedom of speech. They don't have a channel to voice their opposition. So the people like us who live in a free society must step up and let the world know that the persecution is still ongoing." Said Tran.
Marcia Schultz, a tourist from Florida and an advocate of animal rights, said organ pillaging is not tolerable. "This is terrifying. We must stop this persecution." Continued Schultz, "I will keep this flier. People should help each other to make it a better world."
"(The persecution) is a tragedy and it makes me sad and touches my heart." Commented Erik of California, "It is good that (Falun Gong) stand up and expose the evil things."