Remembering Victims of the Persecution: A Mother's Day Wish
May 13, 2017 | By Mi Zhen, a Falun Dafa Practitioner in China
(Minghui.org) The upcoming Mother's Day reminds us of the innocent women who were killed or are still incarcerated because of the Chinese Communist Party's persecution of Falun Gong. The persecution of Falun Gong started in 1999 and has not abated yet.
Victim of the Persecution: Ms. Chen Zixiu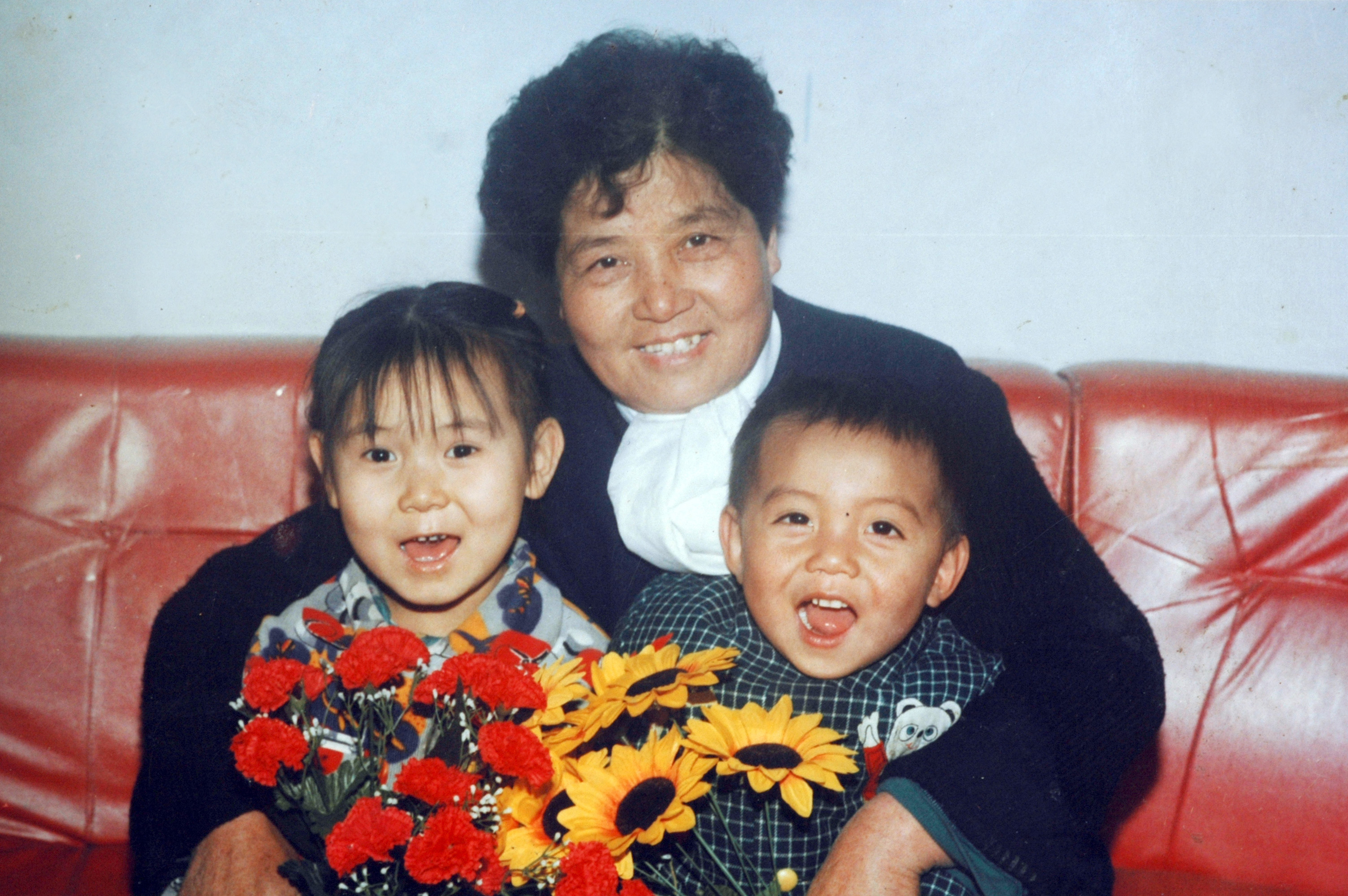 Ms. Chen Zixiu and her grandchildren
Falun Gong practitioner Ms. Chen Zixiu, 59 at the time of her death, was the first mother who died as a result of the persecution. She was arrested on February 16, 2000, and taken to the "Falun Gong Transformation and Detention Center," operated by the Chengguan Street Office.
The communist officials hit her head, legs, back, and feet with rubber sticks and shocked her with electric batons.
Other detained practitioners could hear her painful screams throughout the night. The communist officials demanded that she renounce her belief while viciously beating her, but she firmly refused.
On the morning of February 20, 2000, Chen, who was at the end of her endurance, was forced to crawl in the snow. Two days of torture left her legs severely injured. Chen vomited and fainted. She never regained consciousness.
Victims of the Persecution: Ms. Wang Lianrong and Family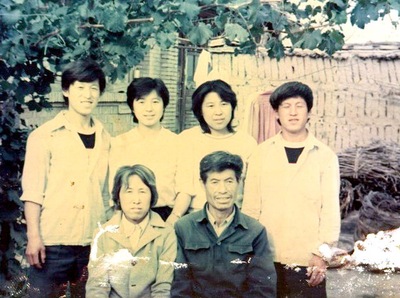 Ms. Wang Lianrong (front left), her husband Mr. Chen Yunchuan and their children
Ms. Wang Lianrong was a Falun Gong practitioner from Canfangying Village, Beixinbao Township, Huailai County, Zhangjiakou City, Hebei Province. She passed away while living in exile at 11:00 a.m. on August 4, 2006. Three out of her four children had died by then as a result of the persecution. Her oldest daughter was still imprisoned. Her elderly husband, the only family member with her, was later arrested for practicing Falun Gong.
Victim of the Persecution: Ms. Zou Jin
Falun Gong practitioner Ms. Zou Jin was tortured and harassed by the Chinese Communist Party (CCP). She died in extreme pain in March 2011, at the age of 77.
Police officers arrested Ms. Zou on February 20, 2001, and later took her to the Changsha City No. 1 Detention Center. On November 18, 2001, she was sentenced to nine years in prison on a fabricated charge.
She was tortured in the detention center. During several interrogations, the guards shocked her with electric batons, pulled and slammed her head against the wall, deprived her of sleep, made her stand for the entire night, and deprived her of food and water, among other tortures.
Two guards went to Ms. Zou's cell and interrogated her for an entire night, but she did not cooperate. They pulled her onto the bed and tied her arms and legs to the bed. They took off her pants and raped her. Then, they shoved an electric baton into her vagina and shocked her. Ms. Zou screamed in pain. The guards took it out only after she lost consciousness. Her vagina was bleeding and swollen and she was in excruciating pain. Ms. Zou couldn't sit or walk for more than a month.
Victim of the Persecution: Ms. Hao Runjuan
Ms. Hao Runjuan, a practitioner in Zhangjiakou, Hebei Province, was illegally arrested on February 25, 2002. and was tortured to death on March 18, 2002.
During the 22 days, Ms. Hao Runjuan suffered all kinds of torture. After her death, the police conducted an autopsy without the approval of her family members.
The family was called upon to identify the body, but the body was unrecognizable. Rigor mortis had not set in and bloodstains could be seen.
Despite viewing the body twice, her family did not believe that it was Hao Runjuan. Only after authorities took a blood sample from her two-year-old son for a DNA test could the body be identified.
Victims of the Persecution: Mr. Zhou Ziangyang and Family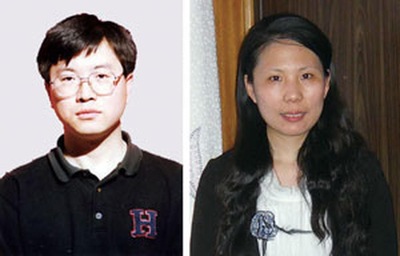 Mr. Zhou Xiangyang and his wife Ms. Li Shanshan
Falun Gong practitioners Mr. Zhou Xiangyang and his wife Ms. Li Shanshan were separately sentenced to seven and six years in prison in November 2016.
Ms. Wang Shaoping, Mr. Zhou's elderly mother, called on the international society to help rescue her children.
"Over the past 17 years," she wrote, "my family rarely could live peacefully. My son, Xiangyan, had been sentenced to two years of forced labor and his term was extended for another year.
He only spent two Chinese New Years at home, as his total term amounted to nine years. My older son and his wife were sentenced to nine years and three years in prison in 2001. My husband and I had to leave home to avoid further persecution.
Four years later, we were arrested and given forced labor, my husband for two years, and I for one-year-and-six months. We never stopped trying to rescue Xiangyang once we were released."
Countless Mothers Died as a Result of the Persecution
The murders and torture of innocent Falun Gong practitioners have continued during the past 18 years. Countless mothers have died, and countless families have been broken apart due to the persecution.
Our deepest condolences go out to all the mothers who have been tortured and killed on the eve of Mother's Day.
We call for everyone to realize that the situation regarding the persecution of Falun Gong in China is dire, and help is needed to bring this brutal persecution to an end.