Taiwan Resident: "We Stand Together with You!"
April 29, 2017 | By a Falun Gong practitioner in Taiwan
(Minghui.org) Falun Gong practitioners in Hualien, Taiwan, have visited different townships and villages since October 2016, to spread information about Falun Gong and expose the persecution of the practice by the Chinese Communist Party (CCP). The practitioners held truth clarification activities in Sioulin Township, Hualien County on April 16, 2017.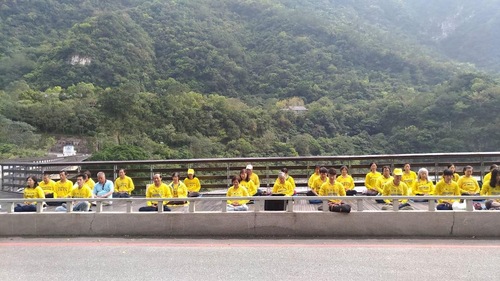 Taiwanese Falun Gong practitioners do the exercises together in Taroko National Park in Sioulin Township, Hualien County.
Local residents sign petition calling for an end to the persecution of Falun Gong.
One man told Falun Gong practitioners, "I have heard about the Communist Party's organ harvesting on TV and on the Internet. The whole world should know about it. Thank you for bringing the information to us! I really hope this atrocity won't continue."
Another man said, "Everyone has the responsibility and duty to call for an end to the persecution. If everyone who knows about it makes his voice heard, the wicked won't be able to continue. Keep up your great work! We stand together with you!"
A little boy followed the Falun Gong practitioners around, and told them, "I would like to sign too. I want to help others!"
A villager gave the practitioners some tomatoes to thank them for doing a great job. Some villagers expressed interest in learning Falun Gong.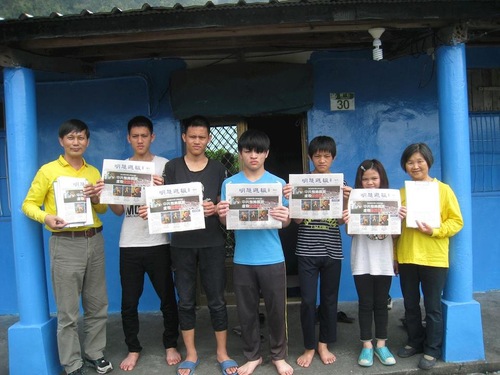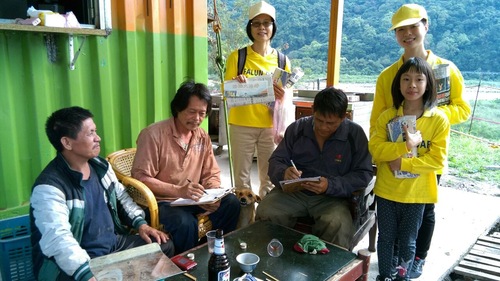 Residents of Sioulin Township believe that the Chinese Communist Party's organ harvesting should be stopped immediately.
The practitioners have covered seven townships in Hualien County and collected 12,112 signatures on a petition supporting the global lawsuits against Jiang Zemin, the former head of the CCP responsible for the persecution.