Young Physician Sentenced to Five Years in Prison for Her Faith, Lawyers Call for Guilty Verdict to Be Overturned
March 25, 2017 | By a Minghui correspondent in Heilongjiang Province, China
(Minghui.org) A young physician was sentenced to five years in prison for talking to the public about the Chinese communist regime's persecution of Falun Gong, a spiritual discipline based on Truthfulness-Compassion-Forbearance. Her lawyers are calling for a higher court to overturn the guilty verdict.
Ms. Chen Jing, around 37, worked at Jiamusi City Zhongxin Hospital. She was arrested on January 21, 2016 and has been in custody ever since.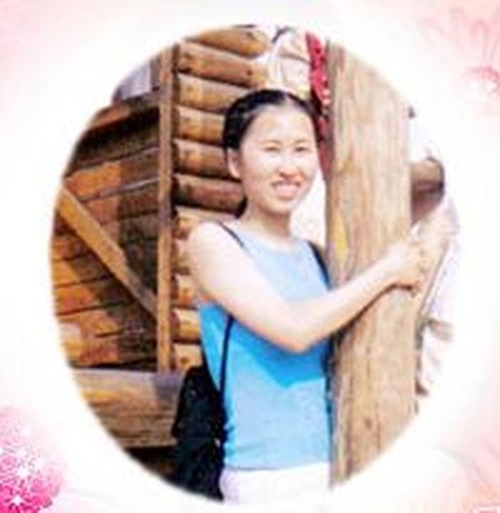 Ms. Chen Jing
Ms. Chen was interrogated with torture more than 30 times during her year-long detention. For a period of time, she became mentally disoriented and had trouble seeing.
Her case was forwarded to the local Procuratorate on June 15, 2016, but it was returned to the police several times due to insufficient evidence. The police eventually managed to persuade the procuratorate to charge Ms. Chen with "using a cult organization to undermine law enforcement," a standard pretext used by the regime to frame and imprison Falun Gong practitioners.
Ms. Chen first appeared in court on December 13, 2016. Her two lawyers entered a not guilty plea on her behalf. They argued that no law in China criminalizes Falun Gong and that their client should not have been prosecuted for exercising her constitutional right to freedom of belief.
Ms. Chen also testified that the police had tortured her. She pointed at officer Li Zhongyi, who was in court that day, and identified him as the one responsible for arresting and subsequently torturing her.
A second hearing was held six days later. Ms. Chen testified that no one was home when the police ransacked her residence. Her lawyers argued that any items the police alleged that they seized from Ms. Chen's home should not be deemed admissible as evidence, since a required signature from the defendant was not on the list of confiscated items.
Ms. Chen received a guilty verdict on January 16, 2017. Her lawyers submitted an appeal on her behalf three days later.
One of her lawyers, Mr. Ren Quanniu, met with Judge Zhou Chen, who is in charge of her appeal, on March 20. Mr. Ren told Zhou that the persecution has lacked legal basis from the onset and called for the higher court to overturn his client's guilty verdict.
Related Report:Ms. Chen Jing Tortured During Interrogation in Heilongjiang Province