Ms. Chen Jing Tortured During Interrogation in Heilongjiang Province
April 22, 2016 | By a Minghui correspondent in Heilongjiang Province, China
(Minghui.org) Ms. Chen Jing, a Falun Gong practitioner in Jiamusi City, Heilongjiang Province, was arrested on January 21, 2016. She was detained, interrogated, and tortured. She was put under criminal detention on February 4, a sign that she will have to face trial.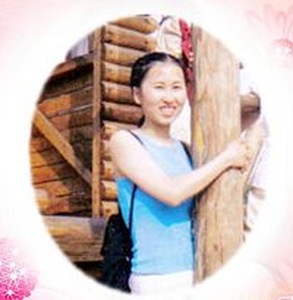 Ms. Chen Jing
Arrested and Home Ransacked
Ms. Chen lived in a residential compound in Linyuan Town, Jiamusi City. When she left home to pay her electric bill on January 21, officers from the local Domestic Security Division arrested her and took her to the building where the compound's surveillance system is located.
More than 10 additional officers showed up in three or four cars, including Wang Yujun, Li Zhongyi, and Liang Huawei, from the Jiamusi City Police Department; Li Qiang, from the Jiaoqu Police Branch; and officers from the Heilongjiang Province Police Department.
The officers body searched her and confiscated her house key and 350 yuan.
They ransacked her home and confiscated many personal belongings, including a desktop computer, two laptops, two printers, two cameras, among other things. Also taken were all the materials on a group criminal lawsuit against a brainwashing center in Jiansanjiang, cash and a bank card (totaling about 15,000 yuan), her identity card, driver's license, passport, Valid Exit-Entry Permit to HK and Macau, and her house/buyer contract.
Youyilu Police Station
Ms. Chen was taken to the Youyilu Police Station while police ransacked her home. She was handcuffed to an iron chair and interrogated. She was then taken to the Center Hospital for a physical check up, which she refused. Officers Zhang and Li from the Jiaoqu Police Branch pushed her to the ground and poured water into her mouth.
She was taken back to the police station for the night. On January 22, she was transferred to the Jiamusi Detention Center.
Jiamusi Detention Center
Beginning January 23, she was taken from the detention center to the Jiaoqu Police Branch or Changqing Police Station daily. Officers interrogated her, including three so-called "experts" from the provincial police department, with one called Yang Bo. These "experts" were said to receive an additional 200 yuan a day for their expertise in interrogation techniques.
Other officers involved in the interrogation were, Zhang Weiming, head of Domestic Security Division, Jiaoqu Police Branch; Li Qiang, Hu Bin, and Yu Haiyang, Changqing Police Station; and Li Zhongyi, Jiamusi City Police Department.
She was tortured by officers Li, Hu, and Zhang around January 27 or 28, 2016.
They tied both hands and feet behind her back with a rope. One end of the rope was thrown over a heating pipe up high on the wall and was held by a police officer. When the rope was pulled, she was raised up and hung in the air. Her body formed a U shape in the air. Then, one officer pressed her head down and another lifted her legs up. Her body was hanging in the air, parallel with the ground.
They would hold her like that for about half an hour. They repeated this torture method after taking a short break. They also threw her body against the wall, while one officer held one end of the rope. Hu also broke all her fingers.
She was taken to a hospital and given an infusion around January 30. Her right hand and right arm swelled to almost five to six times their normal size.
The detention center refused to accept her when she was returned to the center that night.
Police officers Zhang and Li took her to the Changqing Police Station and handcuffed her to an iron chair for the night. The next morning she was taken back to the detention center.
Criminal Detention and Interrogated
She was placed under official detention and taken to the detention center on February 4, 2016. Li from the Jiamusi City Police Department interrogated her on February 8.
He inquired about her recent trip to Hong Kong and threatened her when she refused to answer his questions.
Police also brought Ms. Chen's family members in on March 5 and 6, demanding that they persuade her to cooperate.
They threatened and tortured her in order to get details about her Hong Kong trip and about the group criminal charge against the Qinglongshan Brainwashing Center in Jiansanjiang. They demanded she provide information about other practitioners and that she sign the interrogation record without having read it.
Background on Jiansanjiang Lawsuit
More than 50 practitioners who had been detained in the Qinglongshan Brainwashing Center brought a lawsuit against Sui Fengfu and Feng Yuecun on October 28, 2015.
Along with the above lawsuit, a second group letter was generated. This letter was for a lawsuit against Jiang Zemin, the former head of the Chinese communist regime, from more than 1,340 Chinese citizens.
Additionally, video clips from 14 victims who suffered in Qinglongshan brainwashing center were handed over to Heilongjiang Province Procuratorate.
Such an event was internally called "10.28 Event" in the state police department. To retaliate against the practitioners who brought the lawsuit, officers in the Heilongjiang Province police system were ordered to arrest those practitioners involved in the lawsuit. According to an internal source, after the 2016 Chinese New Year, Yang Bo from the provincial police department has remained in Jiamusi City and Jiansanjiang City and tried to prevent lawyers from getting involved in the case.
Mr. Shi Qilei, a Falun Gong practitioner in Jiansanjiang, was told to come to the police department on March 25, just after he had been released.
Participants in the persecution detailed above:
Jiamusi City Police Department:Li Zhongyi (李忠义): +86-453-8298230, +86-13945454488, +86-18645450507Wang Yujun (王玉君): +86-453-8298229, +86-13704545588, +86-18645450506Liang Huawei (梁华伟): +86-8298229, +86-3199140111, +86-18645450508
Jiaoqu Police Branch:Wang Peng (王鹏), head, Jiaiqu Police Branch: +86-13349554555Zhang Weiming (张伟明), head, Domestic Security Division: +86-138454506833, +86-18645451735
Changqing Police Station:Wang Haaibo (王海波), head: +86-13734541333Zhao Zhiming (赵志明), deputy: +86-13836640066Lu Zheng (吕铮), police: +86-15614663315Li Gang (李刚), police: +86-15214668377
http://www.minghui.org/mh/articles/2016/3/27/佳木斯陈静被刑讯逼供-325899.html10_Accounts_of_Persecution