Bulgaria: Falun Dafa on Billboards in Sofia and Plovdiv
December 08, 2017 | By practitioners in Bulgaria
(Minghui.org) There are many billboards in Bulgaria, usually promoting commercial products, plastic surgery, social activities, or political platforms.
For several months now in Plovdiv and Sofia, the country's two largest cities, Bulgarians have been seeing billboards with a completely different message: a young man meditating serenely in front of the sea.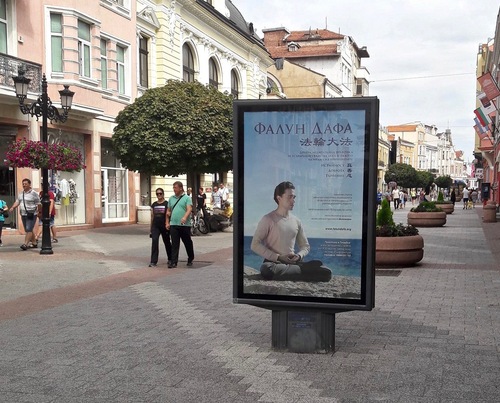 Billboard promoting Falun Dafa in Plovdiv, Bulgaria.
A brief text explains that he is doing one of the five exercises of Falun Dafa, a self-cultivation practice of mind and body that originated in China and has since been taken up by millions worldwide. Embraced around the world, the practice has unfortunately been severely persecuted in China for the past 18 years by the Chinese communist regime.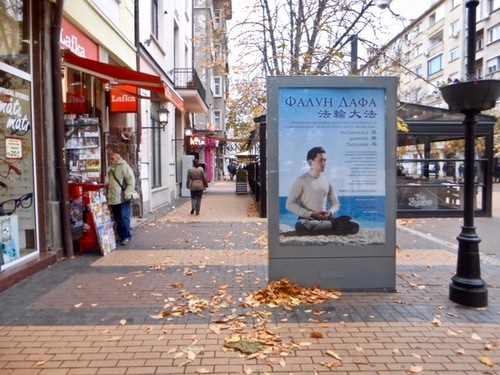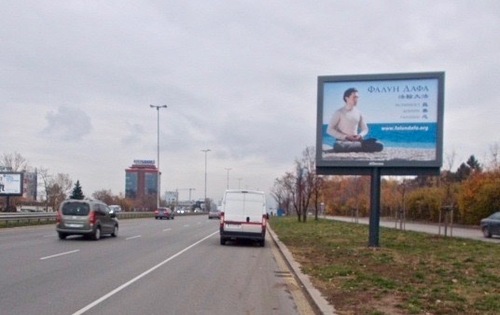 Falun Dafa billboards in Sofia.
The signs prominently feature the words "Truthfulness-Compassion-Forbearance," the fundamental principles of Falun Dafa.
The billboards were privately funded by Dafa practitioners, who wanted to remain anonymous. One practitioner from Sofia said, "These values are lacking in our everyday lives, but, in fact, we all need them."