Shen Yun Kicks Off 2018 World Tour in Five U.S. States
December 26, 2017 | By Minghui correspondents Zhang Yun and Li Ruoyun
(Minghui.org) The Shen Yun Performing Arts unveiled its brand new 2018 program on December 22-23, 2017, with its five touring companies performing in five U.S. states: Connecticut, Vermont, Texas, Missouri, and Georgia.
This season, Shen Yun will perform over 500 shows in more than 130 cities in the Americas, Europe, Asia, and Oceania. A new stop for the company this year is Tel Aviv, Israel in March 2018.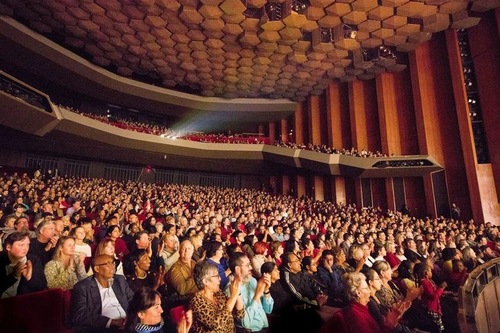 Shen Yun's second performance at the Houston–Jones Hall in Houston, Texas on December 23, 2017 played to full house. Seats were added by the presenter to meet the demand, and were also sold out.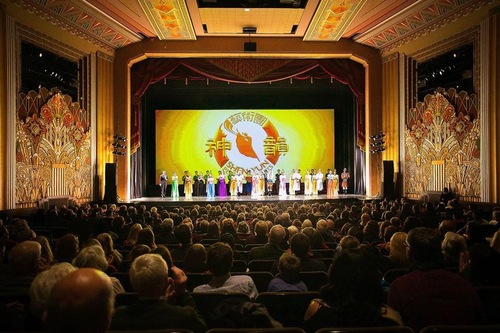 Shen Yun performance at the Flynn Center for the Performing Arts in Burlington, Vermont on December 22, 2017.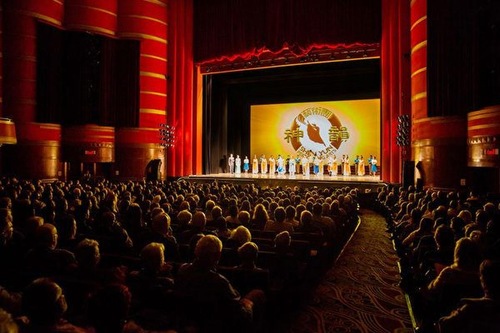 Curtain call by Shen Yun at the Kansas City Music Hall in Kansas City, Missouri on December 22, 2017.
"Astonishing Technical Mastery"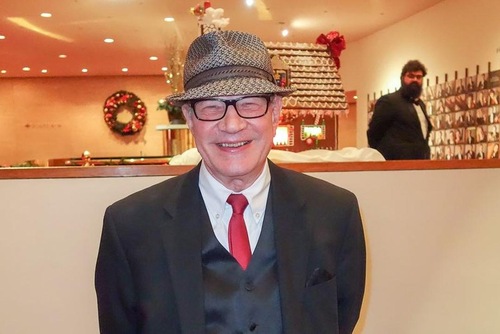 Gary Chason, writer, director, and producer, at the Shen Yun performance in Houston, Texas on December 22, 2017.
"It was outstanding, very professional," said Gary Chason, a writer, director, and producer. "The technical mastery, the craft by all the performers was astonishing."
"The stories tended to be told as a fable with a moral... that's a wonderful type of storytelling," he said.
"It has a theme of that which is divine—being an important part of the human character, and that is sometimes lost in the hustle and bustle of life," Mr. Chason commented.
He also said of traditional Chinese culture, "It's rich with so many things that it's of great value to preserve that."
"Exquisite" and "Comforting"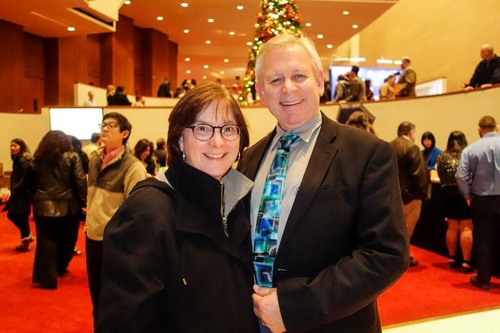 Musician Gene Keen at Jones Hall for the Performing Arts in Houston, Texas on December 23, 2017.
"The precision, everything, the way it worked together, was exquisite. I was very, very impressed," said musician Gene Keen.
"The coordination between the dancers was so exact, and the lines were so straight and precise," he said.
Mr. Keen also commented on the orchestra that combines Western and Chinese instruments, "Great blend… They worked together very, very well... The sound was really good."
"To be able to bring in the divine... was very comforting. Very, very nice," he said.
"Makes Me So Happy"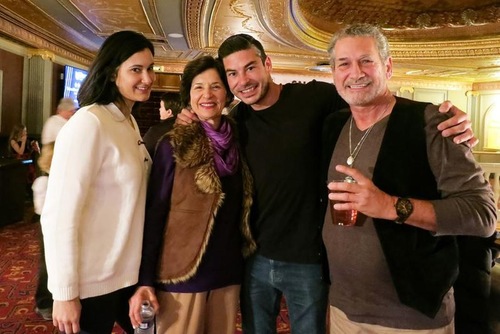 Matthew Martinez (2nd right) with his family at the Palace Theater in Waterbury, Connecticut, on December 23, 2017.
"It makes me so happy being there and watching, and so grateful for the opportunity to experience this beautiful celebration with my family in this beautiful event," said Matthew Martinez, the CEO of Grotto Climbing & Yoga.
"I admire the dancing, the clothing, the nice costumes, and the acrobatics... It is really, really beautiful," he said.
"Sharing A Common Value"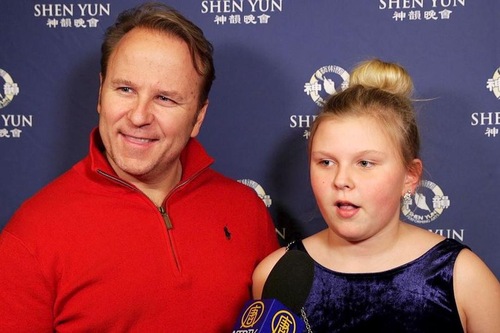 Leon Versfeld, an immigration lawyer, at the Kansas City Music Hall on December 22, 2017.
"It brings the various different times in the culture of the Chinese culture to light... The variety is great," said immigration lawyer Leon Versfeld.
"I think that we all share the same common values, and that is that we have a Creator, God as our Creator, and that we all are here to worship him, especially during a time like this when we celebrate Christmas. It's great to see that people all over the world are also sharing a common value in that nature," he said.
Shen Yun will continue its tour with upcoming performances in San Antonio, TX, December 26–27; Fresno, CA, December 26–27; and Boston, MA, December 27, 2017–January 1, 2018. For more information on tickets and dates, please visit http://shenyun.com.