Imprisoned Woman Denied Lawyer Visits, Unable to Submit Motion to Modify Sentence
October 04, 2017 | By a Minghui correspondent in Beijing
(Minghui.org) A woman decided to file a motion to reconsider her sentence after she lost an appeal against her prison sentence for her spiritual faith. Her lawyers, however, have been denied visits with her for the past 15 months and thus have been unable to secure her signature needed to submit the motion.
Ms. Wang Lei, a businesswoman in Beijing, was arrested on February 26, 2014 for refusing to renounce Falun Gong, a spiritual discipline being persecuted by the Chinese communist regime. She filed an appeal after she was sentenced to 8 years in prison on November 24, 2015.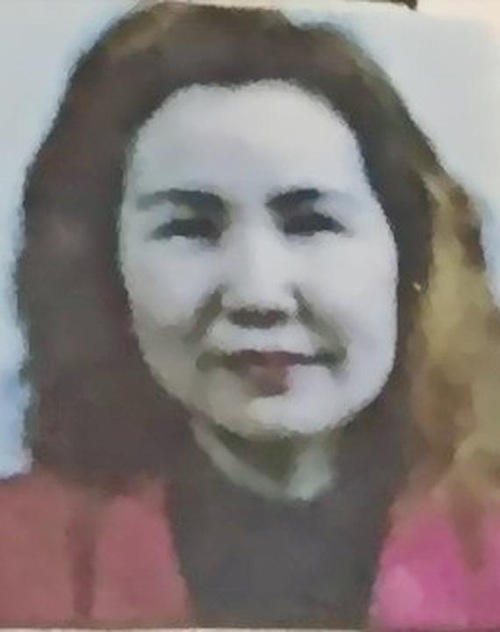 Ms. Wang Lei
The Beijing Second Intermediate Court ruled on February 24, 2016 to uphold the original verdict. As no law in China criminalizes Falun Gong, Ms. Wang was determined to fight for her constitutional right to freedom of belief. She hired two new lawyers to help her prepare a motion to modify her sentence. She told them to request that the trial court and the higher court overturn their convictions against her and acquit her of all charges.
Her lawyers first tried to visit her on June 30, 2016. The dispatch center, where she was held at the time, refused to grant a meeting on the grounds that Ms. Wang refused to renounce Falun Gong. The lawyers were also told that they needed permission from the Beijing Judicial Bureau and the Beijing Prison Bureau for any future meetings.
The lawyers tried two more times after Ms. Wang was transferred to Inner Mongolia Women's Prison in September 2016. They went to the prison on January 10, 2017 but were denied visits with her for the same reason–that Ms. Wang still refused to write statements to denounce Falun Gong.
A prison guard even asked the lawyers to present proof that they didn't practice Falun Gong themselves. The lawyers turned to the Inner Mongolia Prison Bureau for help, but the Bureau sided with the prison.
The lawyers returned to the prison on September 11 and were again unsuccessful at securing a meeting with Ms. Wang. Section Chief Jin Feng made it clear that no meetings were allowed until Ms. Wang stopped practicing Falun Gong. The lawyers tried to talk to the prison administration, but directors Yang Weihong, Peng Yumei and Zhang Yan were nowhere to be found. The lawyers then visited the local procuratorate, which also rejected their request to meet with their client.
With the lawyers' requests to meet her repeatedly rejected, Ms. Wang's motion to reconsider her sentence still lacked her signature and cannot be submitted to the higher court.
Worsening Mental Condition
Ms. Wang first developed a mental disorder around 2001 while serving three years of forced labor for refusing to give up Falun Gong. Two male guards shocked her face with electric batons until the batteries died. After that point, she began to hear voices and suffered from anxiety attacks.
She later recovered after doing Falun Gong exercises and reading Falun Gong books.
When she was arrested again in 2010, she was injected with a large amount of unknown substances, which resulted in her deteriorated mental state.
She managed to return to normal upon her release, only to have a relapse following her latest arrest in February 2014 and subsequent beatings by guards.
According to Ms. Wang's younger brother, who was allowed to see her at the prison, his sister's mental condition has further deteriorated.
Ms. Wang told her brother that she was shocked with electric batons on March 31, 2017 for refusing to wear her inmate badge and be photographed. She was put on 24-hour surveillance by two inmates and barred from purchasing commissary goods.
Related Reports:
After 8-Year Sentence, Falun Gong Practitioner Denied Lawyer Visits
Woman Suffers Relapse of Torture-induced Psychosis, Still Tried and Sentenced to 8 Years
Ms. Wang Lei, Who Selflessly Contributed to Children Who Had Dropped Out of School, Has Become Mentally Disordered as a Result of Persecution
Falun Gong Practitioner Ms. Wang Lei from Beijing Suffers Nervous Breakdown As a Result of Persecution