Ms. Wang Secretly Sentenced to Three-Year Prison Term During a Meeting
September 16, 2016 | By a Minghui correspondent in Shandong Province, China
(Minghui.org) Falun Gong practitioner Ms. Wang Longna was secretly tried and sentenced to three years in prison in March 2016 for her belief in Falun Gong, a spiritual practice persecuted by the Chinese Communist Party (CCP).
Ms. Wang, 29, was arrested by the Zhaoyuan City domestic security police in Xiadian Town on August 28, 2015. She was held in the Fushan Detention Center, Yantai City. She was tried in March 2016 and is appealing the three-year sentence.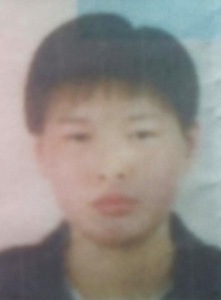 Ms. Wang Longna
Sentenced by Higher Authorities
It was not until several months after Ms. Wang was sentenced to prison, that her mother discovered information about her daughter's situation.
The domestic security division in Zhaoyuan City told her that her daughter's case had been turned over to the procuratorate. The procuratorate then informed her that the case had been submitted to the court. Shao Axia, the presiding judge told her that Ms. Wang had been sentenced to a three-year prison term.
"Why didn't you notify the family about the trial," she asked the judge. "Why didn't you notify us even after the sentencing? You are violating the law."
The judge said: "It is not my fault. The higher authorities sentenced her during a meeting."
Infected with Hepatitis B
The mother finally managed to see her daughter, whom she had not seen in five months. She found out that her daughter had been infected with hepatitis B.
The detention center officials keep her isolated from other inmates, to prevent her from transmitting her illness. Yet, they refuse to release her on medical parole despite her condition.