Two Shanghai Professionals Arrested for Petitioning Against Anti-Falun Gong Propaganda
September 12, 2016 | By a Minghui correspondent in Shanghai
(Minghui.org) Two Shanghai residents were arrested for petitioning against propaganda slandering Falun Gong, a spiritual discipline being persecuted by the Chinese communist regime. Both are serving criminal detention at Huangpu District Detention Center.
Mr. Xu Yongqing, a 53-year-old senior engineer, and Ms. Yang Xiao, a company executive in her 30s, have both been practicing Falun Gong for years. They visited the Shanghai Appeals Offices on August 22 after noticing a bulletin board filled with messages defaming Falun Gong.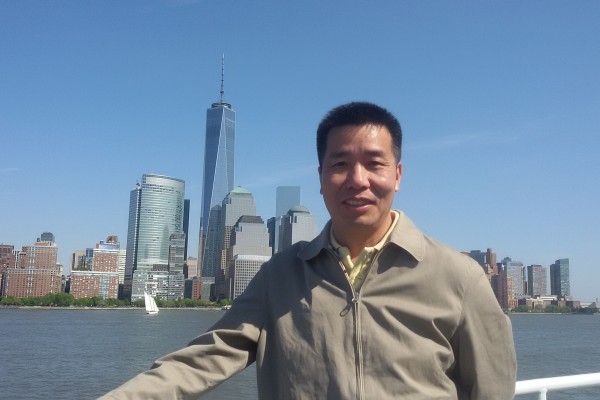 Mr. Xu Yongqing
According to the State Council's "Regulations Concerning Letters of Petition:" "The administrative organs at different levels shall properly handle letters of petition; carefully deal with letters; receive visitors; attend to the opinions, proposals, and requests of the people; submit themselves to the supervision of the people; and exert themselves to serve the people."
The receptionist at the Appeals Office, however, called in police to arrest Mr. Xu and Ms. Yang, whose homes were ransacked shortly afterward.
When Mr. Xu's wife asked why he was being arrested, the police claimed he had stolen money. The notice of detention that came in the mail a few days later, though, stated that Mr. Xu was arrested for "undermining law enforcement."
Both Mr. Xu's and Ms. Yang's families hired lawyers to defend their constitutional right to file a petition.
Article 40 of the "Regulations Concerning Letters of Petition" states: "Any administrative staff member who ignores his or her duties or practices favoritism to the detriment of the work shall be subject to educational criticism or disciplinary sanction according to the seriousness of the case. If a staff member is suspected of having committed a crime, he or she will be investigated for criminal responsibility."
The lawyers argued that the Shanghai Appeals Office and local police are the ones that undermined law enforcement and demanded they be prosecuted.