Canada: Latino Festival-Goers Learn about Falun Gong
(Minghui.org) People attending the Latino Festival in Vaughan, a town north of Toronto, Canada, enjoyed learning about Falun Gong, an ancient Chinese cultivation practice.
The Falun Gong exercise demonstration and free teaching were very popular at the festival, which was held in Mackenzie Glen Park on July 16. Many people asked for more detailed information about the exercises, and some started to learn them that day.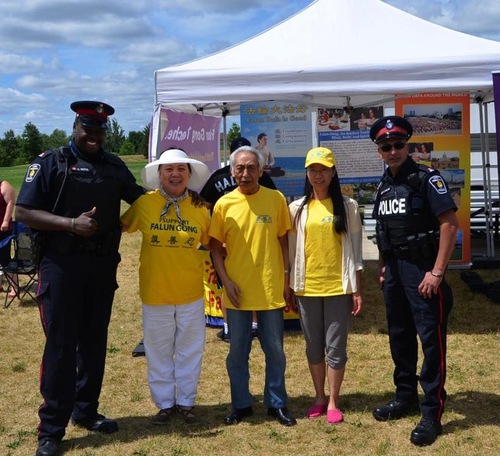 Police officer Ali (left) and his partner praised the peacefulness of Falun Gong.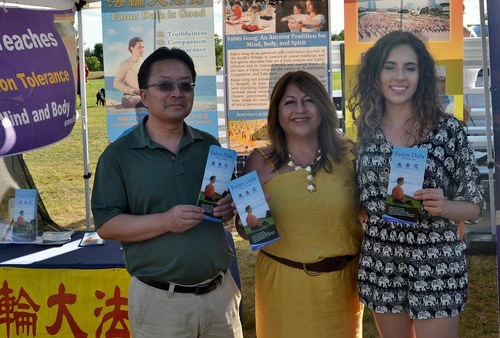 Gina Aguirre (middle), the festival organizer, thanked practitioners for their excellent performance.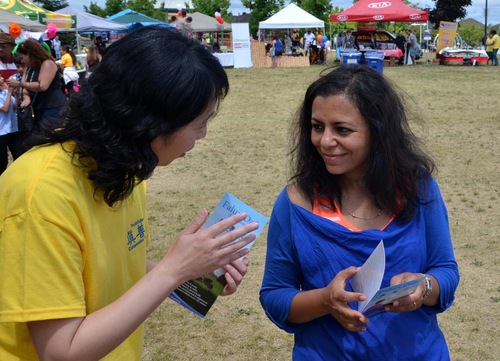 Telling people about Falun Gong
Demonstrating the exercises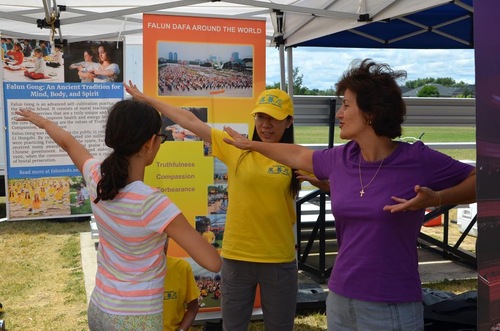 Learning the Falun Gong exercises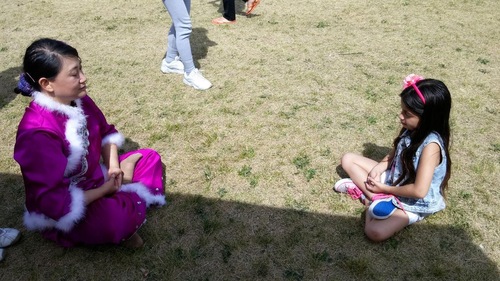 A little girl wants to learn the meditation.
Anna, a physical therapist, had never heard about Falun Gong, but she was drawn to the peaceful energy field she sensed at the practitioners' booth.
"I felt a strong energy field covering you when you were meditating," she said. She was amazed when she heard how Falun Gong has benefitted millions in China and wanted to know more about it.