After Car Accident, Falun Gong Brings Health and Wisdom
May 30, 2016 | By Li Zheng, a Minghui reporter in Australia
(Minghui.org) A Vietnamese lady by the name of Xuan Tieu, who lives in Canberra, Australia, narrowly survived a life-threatening car accident in 1999. She later regained her health through practicing Falun Gong.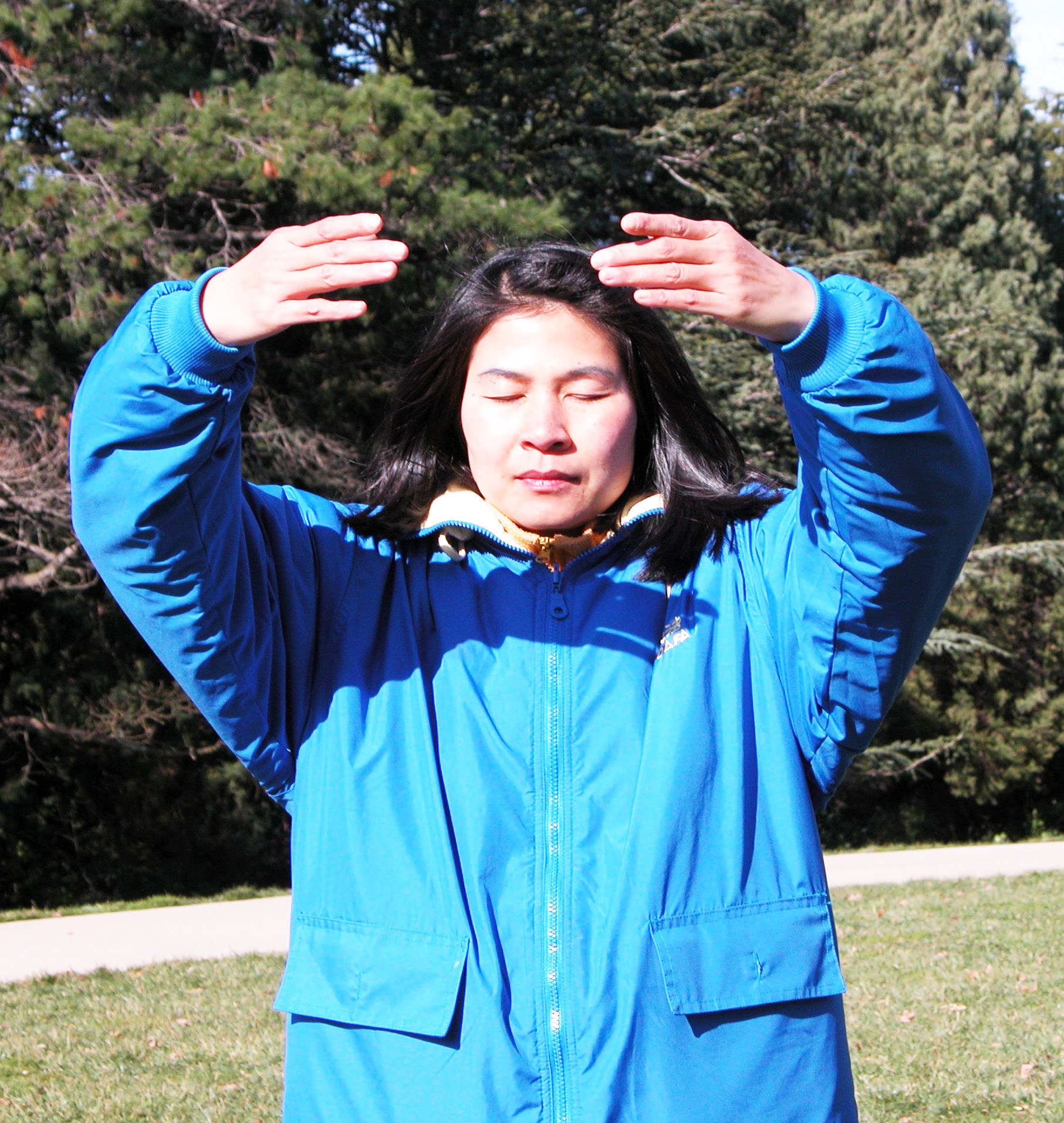 Ms. Xuan Tieu lives in Australia.
Ms. Tieu's younger sister, Le Tieu, began to practice Falun Gong in 1997 and introduced it to Ms. Tieu not long afterward. Ms. Tieu took her time reading about Falun Gong, but unfortunately, all the things she found online at the time was Party propaganda smearing Falun Gong.
Ms. Tieu soon began to believe the lies and decided to stay away from Falun Gong, even though she had witnessed how the practice benefited her sister.
Her sister suffered from depression and was on the verge of divorce before she took up Falun Gong. Through the practice, however, she became happy and vibrant, regaining a harmonious marriage.
Car Accident, Turning Point
One day early in 1999, Ms. Tieu was speeding down the road, late for work. She lost control of the car, and it plunged off the highway, knocking down six tall trees. The sixth tree crashed down on top of her car.
Ms. Tieu was badly injured. She spent several months trying different medical treatments, but she was always in unbearable pain. She was soon diagnosed with permanent cervical damage.
Her sister Le was very concerned, so she suggested that Ms. Tieu give Falun Gong a try. She offered the practice several times, but each time Ms. Tieu declined. "No," she said," I'm not interested."
Repeating the false propaganda she had heard time and time again, Ms. Tieu soon told her sister Le that Falun Gong is a cult. Yet as soon as she uttered the word "cult," one of the wounds from her accident began to throb in pain. The pain was so intense that Ms. Tieu thought she might die.
Ms. Tieu then began to reflect on the changes she had witnessed in her sister, and her prejudice against Falun Gong then began to lessen little by little.
Soon, she indeed began to practice Falun Gong herself. She felt a powerful energy field coursing around her body, and she recovered from her wounds. Her neck pain also disappeared.
Ms. Tieu soon received a letter notifying her that she could receive a large compensation from the government for the accident. With the compensation, she could have afforded to buy a separate house.
For three months, Ms. Tieu debated whether to take the money. She also studied Falun Gong books every day. In time, she finally threw the letter about the compensation into the garbage.
"That evening, when I decided not to take the compensation, the remaining pain in my body disappeared instantly," she said. "I have not taken a single pill since then and have needed no further treatment."
Ms. Tieu works for the Australian government as a systems analyst. When her co-workers heard that she turned away the compensation, and how her disfigurement was healed through practicing Falun Gong, about 30 of them asked to learn the practice.
Ms. Tieu has since held several Falun Gong exercise classes.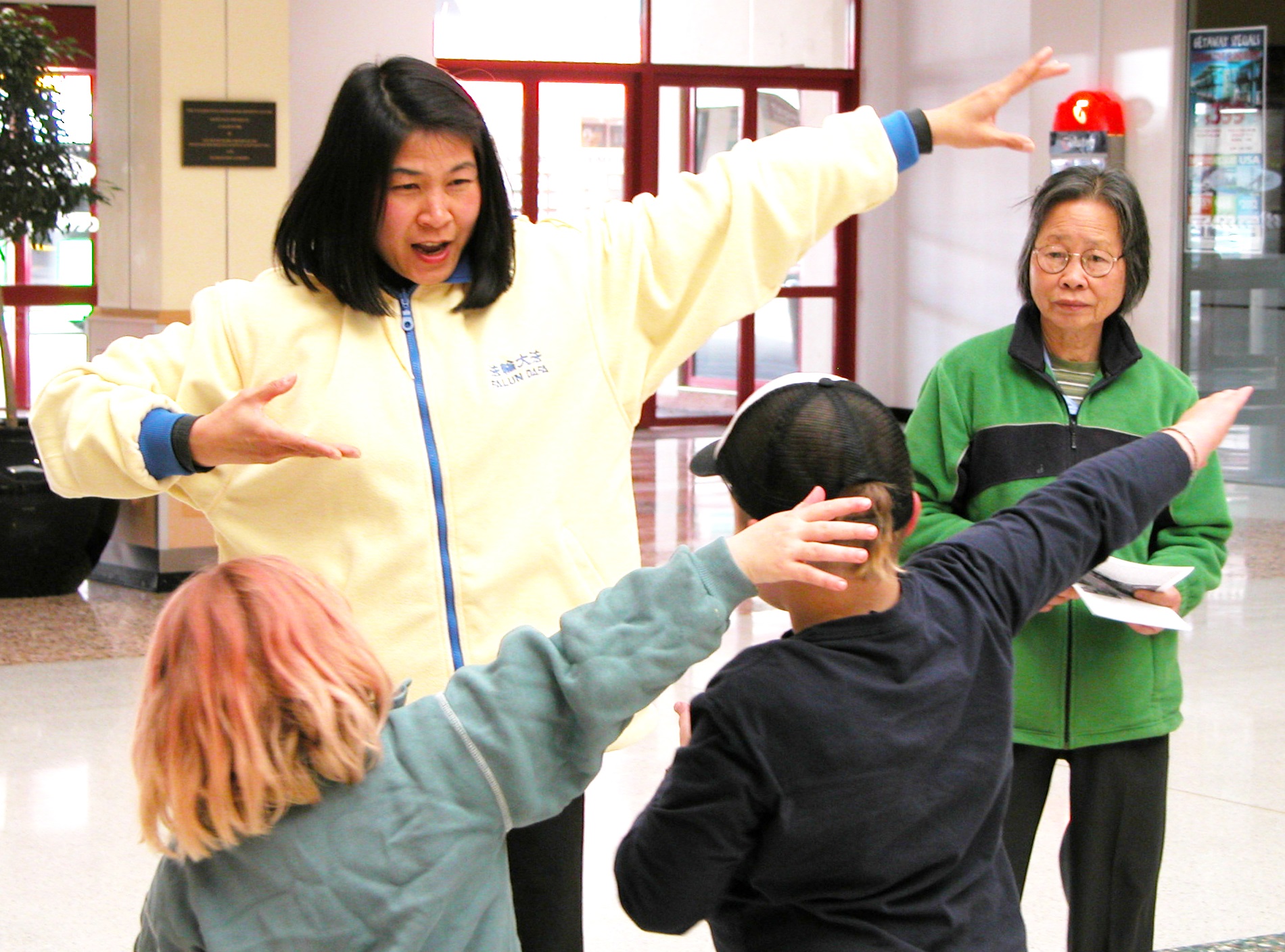 Ms. Xuan Tieu teaching children the Falun Gong exercises