Posters Calling to Prosecute Jiang Zemin Seen in 23 Cities in China
(Minghui.org) Over 200,000 criminal complaints, all demanding that former Chinese leader Jiang Zemin be brought to justice for the persecution of Falun Gong, have been submitted to China's highest prosecution office and court since May of last year.
Ever since Jiang ordered the ban on Falun Gong in July 1999, practitioners all over China have been arrested, detained, and tortured for refusing to renounce their faith. Some died due to mistreatment in police custody, and some became victims of live organ harvesting.
Posters supporting these criminal complaints against Jiang and raising awareness of the persecution have recently been seen in 23 cities in 11 provinces. From Beijing and Shanghai–two major cities in China–to Heilongjiang Province in the northeast and Yunnan Province in the south, their ultimatum is the same: Stop the persecution and hold Jiang responsible.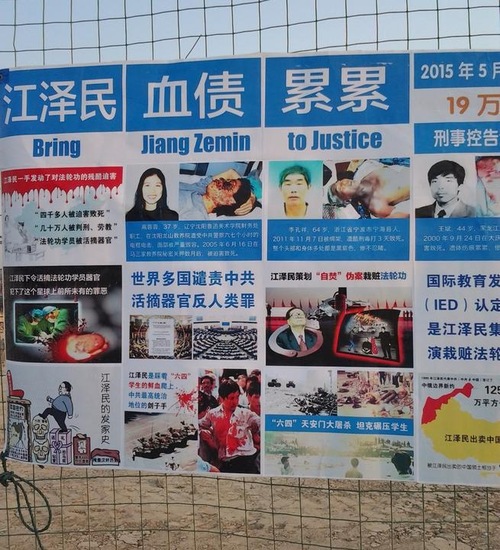 A poster about the criminal complaints filed against Jiang Zemin in Shanghai, the biggest city in China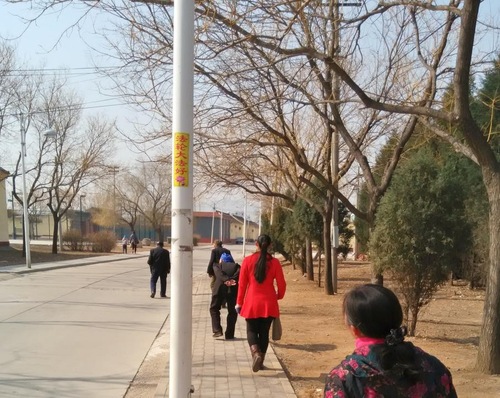 A "Falun Dafa is good" poster in Beijing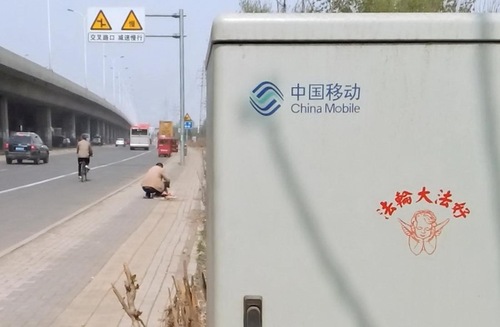 This "Falun Dafa is good" poster in Tianjin, a major city near Beijing, resembles a Chinese paper-cut.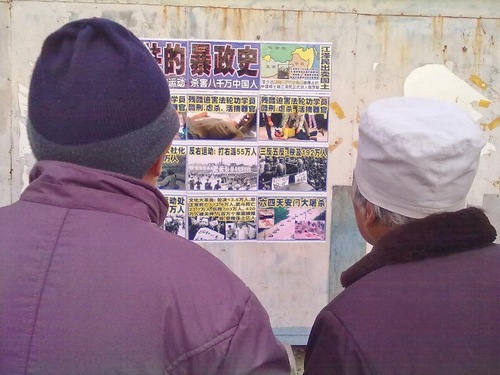 A couple reads a poster at Zhangjiakou City in Hebei Province.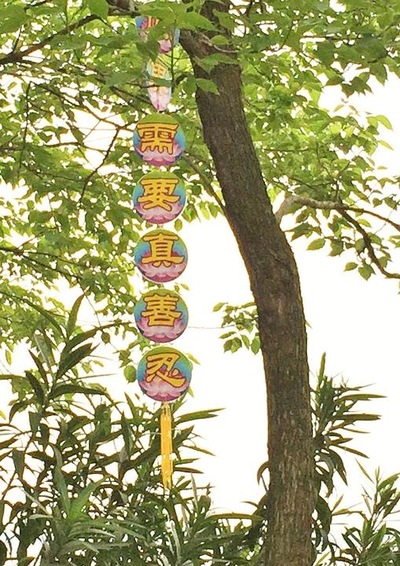 A tree pendant in Honghu City, Hubei Province, says, "The world needs Truthfulness-Compassion-Forbearance."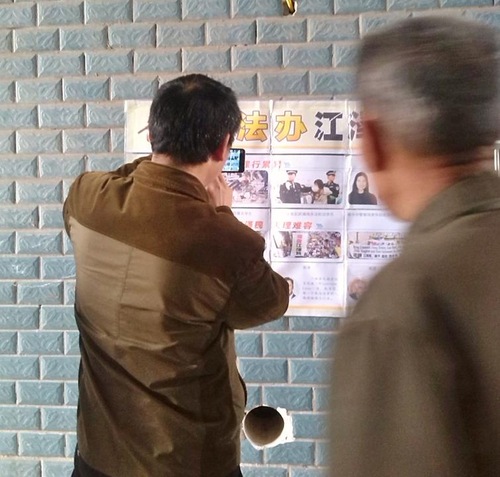 One person reads a poster in Nanchong City in Sichuan Province in central China, while another takes a picture.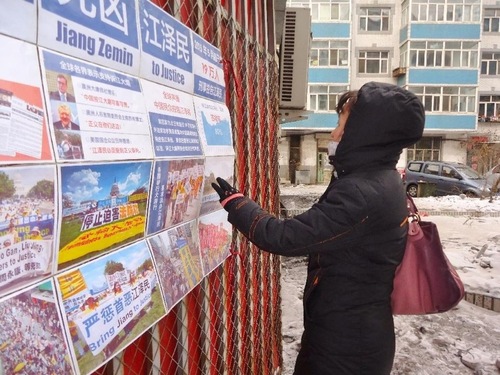 A passerby reads a poster in Harbin City, the capital of Heilongjiang Province. Besides Heilongjiang, the coldest province in China, similar posters were also seen in two other provinces in the northeast, Jilin and Liaoning.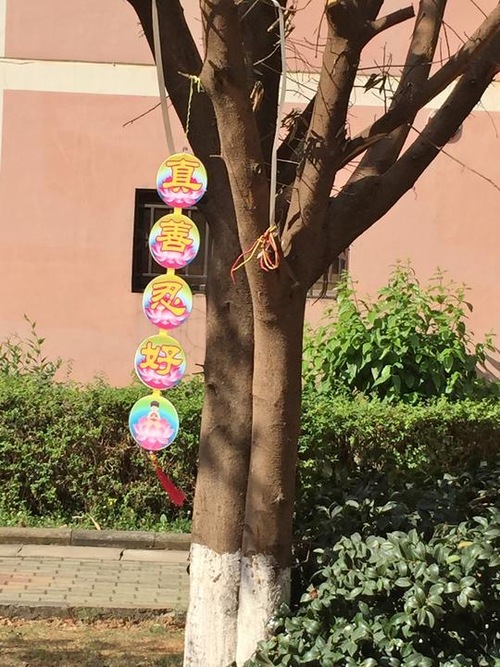 A tree pendant in Kunming City (also known as "Spring City"), the capital of Yunnan Province in Southern China, that says, "Truthfulness-Compassion-Forebearance is good." Similar tree pendants or posters were also seen in nearby Guizhou Province.
Related articles in Chinese:哈尔滨、吉林、廊坊、保定街头的真相展板、条幅中国大陆各地的真相标语希望之花开放在天津的春天