People from All Walks of Life in Macau Support Falun Gong's Lawsuits Against the Former Communist Leader
(Minghui.org) Since last August, Falun Gong practitioners from Macau have set up booths in front of the St. Domonic's Church, the ruins of St. Paul and other famous tourist spots, exposing the brutal persecution to the public and calling for help to end it.
Their goal is to tell the public about the wave of lawsuits against the former communist leader Jiang Zemin for his role in the persecution of Falun Gong.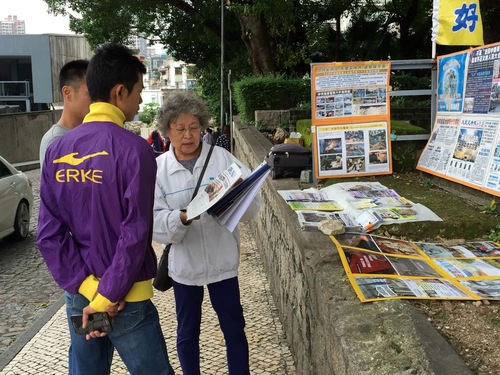 A Falun Gong practitioner talks to two young men about the lawsuits.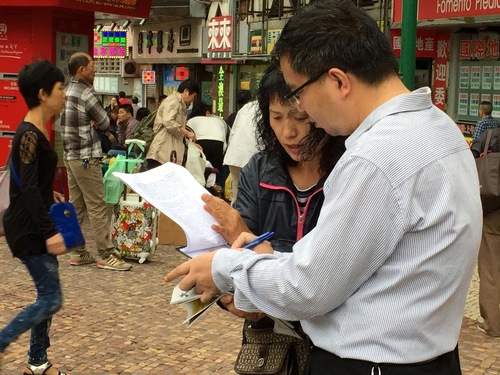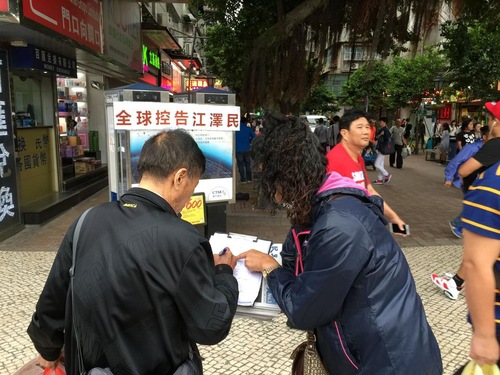 People sign a petition supporting Falun Gong's peaceful resistance
Mr. Au Kam San, a member of the Legislative Assembly of Macau, condemned the brutal persecution that Jiang Zemin launched and directed. He said that the suppression of the freedom of belief is intolerable in the modern society.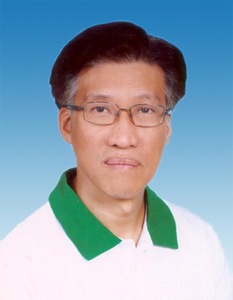 Mr. Au Kam San called upon the Chinese government to stop the persecution, release the imprisoned Falun Gong practitioners, and bring the murderers to justice.
Democracy activist Li Jianrun signed the petition supporting the lawsuits against Jiang. He said that the state-sanctioned organ harvesting in China severely violates human rights. The murderers should be brought to justice in international court.
Mr. Qu, a migrant from mainland China, also supports the lawsuits. He signed the petition and asked his friends to do the same.
"This is a very meaningful action. What Jiang Zemin has done is against heavenly law. He has brought numerous disasters to the Chinese people," Mr. Qu said.
"The communist party is incapable when it comes to good deeds, but it is very powerful when it commits bad deeds," he emphasized: "I think that the party will definitely fall apart soon."
Mr. Li, a local resident, said: "Falun Gong is protected all over the world. It didn't break the law in China. Jiang's persecution policy is definitely wrong. People can see for themselves, and they know what is going on, and what is the truth. Jiang Zemin is a murderer."