Prison Refuses Medical Parole, Blames Family for Practitioner's Tuberculosis
March 27, 2016 | By a Minghui correspondent in Heilongjiang Province, China
(Minghui.org) Mr. Zhang Jinku developed tuberculosis while serving a five-year prison sentence after refusing to give up his faith in Falun Gong. The prison is refusing to grant him medical parole for hospital treatment and blaming his family for his condition after the family declined to have him treated at the prison.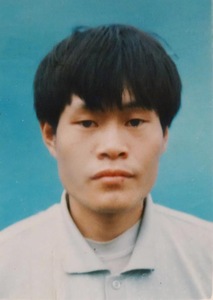 Mr. Zhang Jinku
Mr. Zhang's family refused to sign the consent form to have him treated at the prison hospital after they learned that the in-house "medical treatments" were in fact abuse in disguise. That is, practitioners who became ill in prison were often given unknown drugs in the prison hospital that made them sick and resulted in long-lasting complications.
The guards sometimes use medically untrained prison inmates to administer practitioners' IV injections. In Mr. Zhang's case, he developed heart palpitations and dizziness after an inmate injected him with unknown drugs through an IV drip.
Mr. Zhang's health continues to deteriorate and his family is extremely worried. They don't want him treated at the prison hospital, but feel helpless because the prison refuses to let them seek outside medical care.
Background
Mr. Zhang Jinku from Boli County, Heilongjiang Province was illegally arrested on March 29, 2013 and later sentenced to five years in prison for practicing Falun Gong. He was subjected to various forms of torture in prison. While being tortured, his teeth were knocked out and the left side of his ribcage was injured. His injuries caused an inflammation of the lungs, and he contracted tuberculosis.
His family received a phone call from a prison official in late January 2016, and were told that Mr. Zhang is in "serious condition." When Mr. Zhang's younger sister went to visit him on January 24, she learned that Mr. Zhang vomits blood due to tuberculosis. Mr. Zhang said he hasn't been able to use his right hand after he was hit on the head. He believes he suffered nerve damage which caused the disability.
Mr. Zhang's sister received another phone call from the prison official a few days later, and was told that his condition is deteriorating.
Related Article: Repeated Torture Paralyzes Mr. Zhang Jinku, Prison Authorities Deny Maltreatment and Threaten Family