Stanford Transplant Experts Watch Organ Harvesting Film, Call for More Awareness
November 19, 2016 | By a Falun Gong practitioner in the San Francisco Bay Area
(Minghui.org) The award-winning documentary "Human Harvest" screened at the Bechtel International Center on the campus of Stanford University on November 14. The film is about China's gruesome state-sanctioned practice of harvesting the vital organs of imprisoned Falun Gong practitioners. Several organ transplant experts attended the screening and commented that more people need to know about this issue.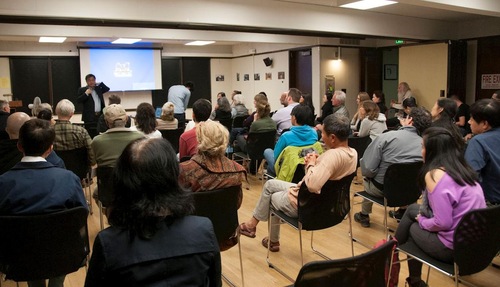 The discussion after the screening.
Founder of the Organs R Us Foundation: Forced-organ Harvesting Does Exist, and Is Still Happening.
Dr. Jeff Shapiro, the founder of the Organs R Us Foundation and Critical Care Medicine fellow at Stanford Medicine, said to a media correspondent that people sitting next to him were shocked by the brutality revealed in the documentary and could not believe it. But he believes that forced-organ harvesting is still taking place in China.
As the former assistant to the late "Father of Heart Transplant Surgery" Norman E. Shumway, Dr. Shapiro has worked in this field for decades. He suggested that not only the American people need to know about this, but the whole world should know about it, too.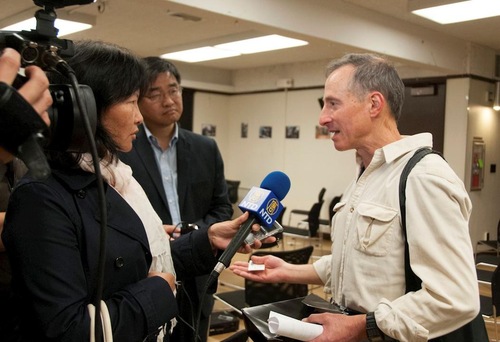 Dr. Jeff Shapiro is familiar with what is going on in the field of organ transplants.
Professor of Cardiothoracic Surgery: This Crime Should Not Continue
Dr. Thomas Burdon, a professor of cardiothoracic surgery at Stanford, thought the documentary did a great job laying out the facts on organ harvesting. As a heart transplant surgeon, he was very familiar with these facts, he said. He brought his wife and daughter to the screening so that they would have a deeper understanding of this issue.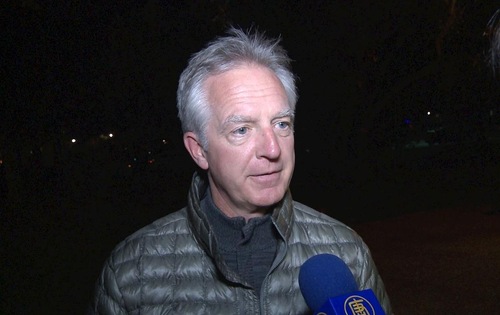 According to heart transplant surgeon Dr. Burdon, the evidence of organ harvesting is very convincing.
Dr. Burdon said this crime should not continue and encouraged the organizers to hold more screenings like this to educate the public.
Many in the audience expressed a desire to help spread awareness.
Bill Olsen, a retired computer engineer, said that he would tell his friends about it and encourage them to pass on the information.
Dr. Zhuang Huiyan, a postdoctoral researcher at Stanford Medicine, was shocked by the brutal persecution of Falun Gong. She said: "I had heard about the persecution, but I didn't know it was so severe. I had also heard about people traveling to China for organ transplants, but I didn't know such horrible crimes were behind it."