Recent Falun Gong Events in Taiwan
(Minghui.org) More than 200 Falun Gong practitioners from Changhua, Taiwan, performed at the 4th Happy Taiwan Festival parade sponsored by the Changhua Lion's Club on November 13. The Falun Gong Tian Guo Marching Band, waist drum team, and "celestial maiden" dance team were warmly welcomed by the crowd.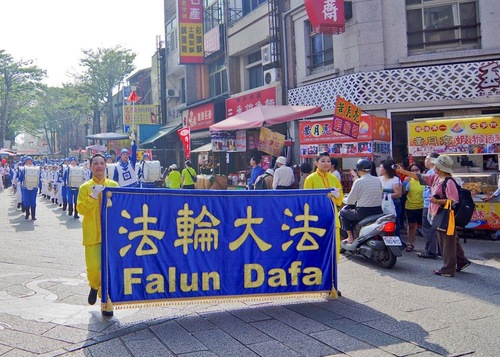 The Tian Guo Marching Band passes through downtown.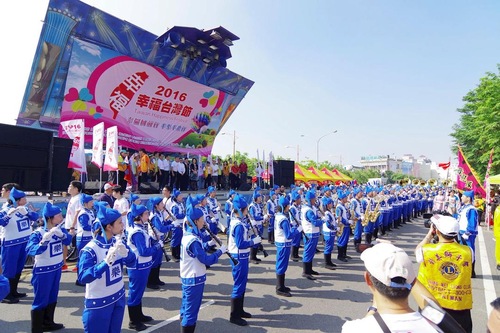 Performing before the parade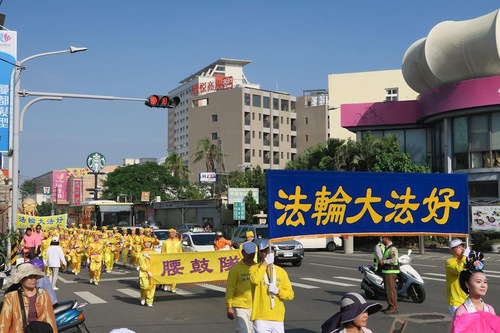 The waist drum team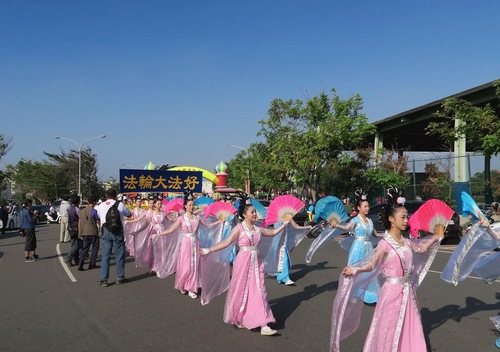 The "celestial maiden" dance team
The chair of the local Lion's Club, Mr. Ji Qingtang, highly praised the Falun Gong group, saying, "They have the most magnificent marching band I've ever seen. They are excellent...such precision!"
Mr. Ji first saw the Falun Gong group perform two years ago at the same festival. He said, "Every member of this group is kind and considerate. They love their families and their community."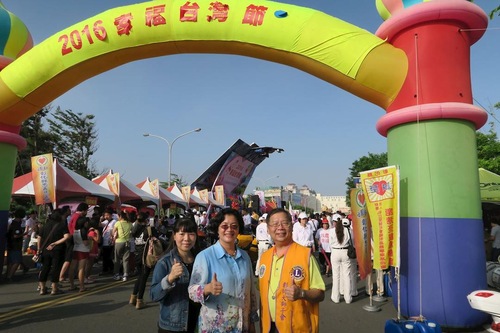 Local lawmaker Wang Huimei (middle) thanked the band for their contribution to the community and spreading the teachings of Falun Gong—Truthfulness-Compassion-Forbearance to every corner of Taiwan.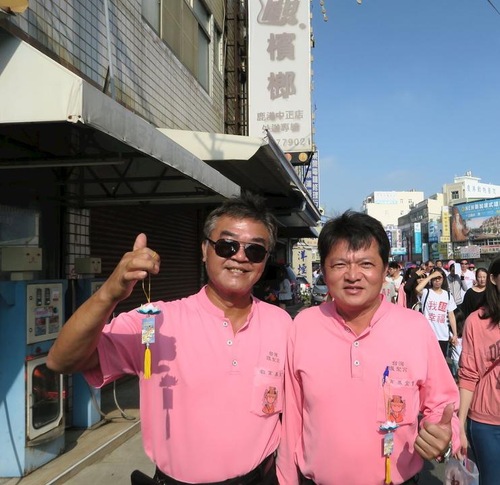 Community leader Hsie Hongming (right) and his friend have seen the Falun Gong group's performances many times. "They are great, very well-disciplined. We have seen them all over Taiwan," he said.
Signature Drive in Hualian County
On the same day, practitioners in Huanglian County, Taiwan, held a signature drive at the local fire station in Kuangfu town. They asked for support for the lawsuits against former communist head Jiang Zemin for his role in launching and directing the persecution of Falun Gong in China.
Since May 2015, more than 200,000 practitioners in China and overseas have filed lawsuits with the Chinese supreme court against Jiang, and millions of people around the world have signed petitions supporting the movement.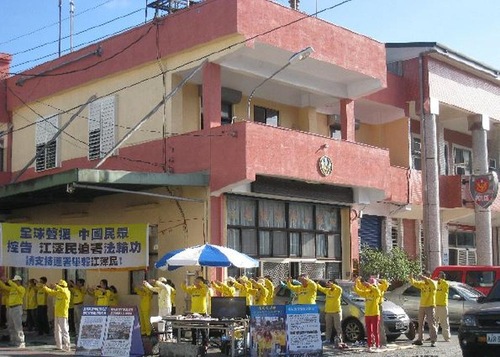 Practitioners demonstrate the exercises at the signature drive. Numerous citizens signed the petition at their booth.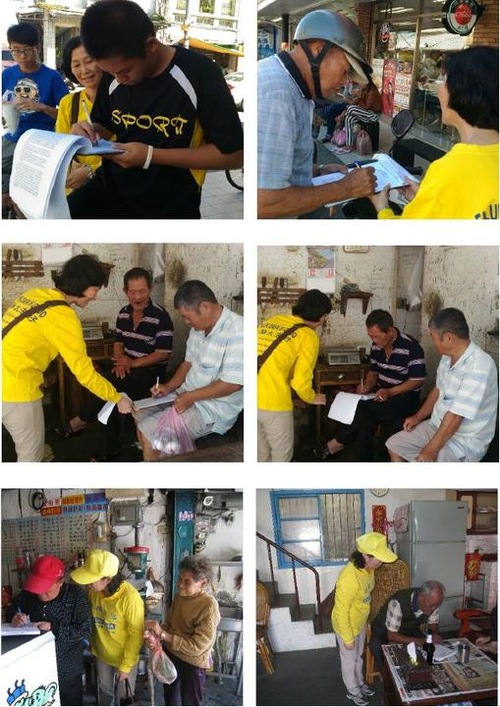 Practitioners also visited hundreds of houses in this small town, telling them about the persecution and the lawsuits. They collected 392 signatures that day.
Related article in Chinese:http://www.minghui.org/mh/articles/2016/11/14/善处相逢—在光复乡传真相(图)-337645.html