UK: Falun Gong Practitioners Gather for Year-End Group Study and Experience Sharing
January 03, 2016 | By Tang Xiuming
(Minghui.org) A Falun Gong group study and discussion session was held in the suburbs of London between Christmas and New Years. Practitioners from England, Scotland, Wales, and North Ireland were in attendance.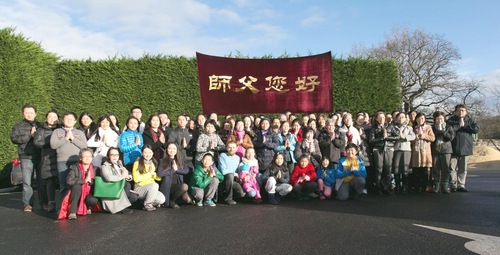 Practitioners from the British Isles wish Master Li a Happy New Year.
Rewards of Looking Inward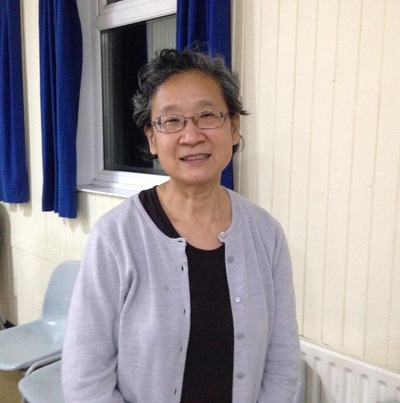 Ms. Yu from Scotland participates in the group study in London and shares her cultivation experience.
Ms. Yu is a retired kindergarten teacher in Glasgow, Scotland. Her friend mailed her the book Zhuan Falun in May 1999. She read it and immediately started practicing Falun Gong.
She recalled, "I was excited beyond words when reading Zhuan Falun. I was touched by the principles of Truthfulness-Compassion-Forbearance. I went to a local practice site and learned the exercises. Within a few months, my arthritis disappeared. I have never seen a doctor since."
"I found that bad habits, intolerance, jealousy and hatred were gradually eliminated by following Master Li's teachings. It's a marvelous process."
"I look inward when facing a conflict so I can see where to improve myself, rather than try to change others. Conflicts are resolved as I rid myself of attachments or change my attitude. Overcoming conflicts via looking within is quite rewarding. The environment around me also changes. My daughters and my husband do not practice Falun Gong, but they also benefit from my practice."
"My husband noticed that I have become more tolerant and confident. I am healthier. My daughters feel happy and warm at home. I know this change is because I follow Master Li's teachings in my daily life."
Cherishing All in Life
Peter from Wales
Peter from England has a hotel business in Cardiff, Wales. He has practiced Falun Gong for 14 years. As a veteran practitioner, he expressed his appreciation, "I used to feel I was short of something in life and was constantly seeking it. I found what I was looking for with Falun Gong." He said he felt his life had become complete and more solid. He thanks Master Li for helping him understand what true happiness and freedom are.
Practicing Falun Gong, he learned to put down ego and to think of others first. He came to cherish life, the people he met, and everything in his environment.
He said his family and friends felt the grace of Falun Gong from him and commended the practice.
Learning True Happiness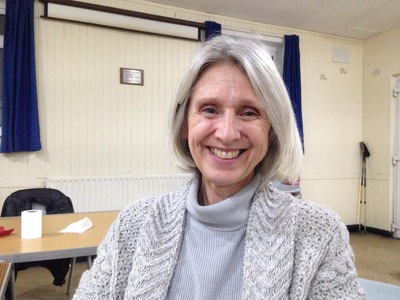 Joy From England
Joy is a kindergarten teacher in London. She always has a smile on her face. She said she has enjoyed many benefits through practicing Falun Gong.
She said, "I thank Master Li for helping me to become a better person." Practicing Falun Gong has benefited her work and made her a better teacher. She said she can understand children and other people better. She is more energetic in her work. At home, she has better relations with her family.
Finding Truthfulness-Compassion-Forbearance
Sonia Zhang from Northern Ireland
Sonia Zhang just finished her Ph.D studies in pharmacology at a university in Northern Ireland. She started practicing Falun Gong in 2012.
She said, "Falun Gong let me find the true standard of right and wrong – Truthfulness-Compassion-Forbearance. Now I know the standard I should follow and how I should behave in society and at home. Practicing Falun Gong leads me to look within and follow these principles in my daily life."