Police Arrest Mr. Liang for Filing a Lawsuit Against Jiang Zemin
(Minghui.org) Practitioner Mr. Liang Baofan, 50, from Jilin City was arrested on June 17, 2015, for filing criminal complaints against Jiang Zemin, the former head of the Chinese Communist regime.
The warrant for his arrest was issued in mid-July, and the domestic security division police charged him with "obstructing justice using a cult organization." The District's Procuratorate did not accept the case and returned it to the police for insufficient evidence on August 22.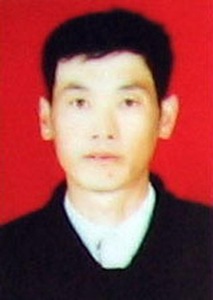 Mr. Liang Baofan
Police Search Internet Server
Police from the domestic security division and the Yananlu Police Station, disguised as network maintenance employees, entered Mr. Liang's home. Eight officers illegally inspected his Internet server and discovered that he visited the Minghui website.
They arrested and interrogated him. They asked how he had sent his complaints against Jiang Zemin to the Minghui website and claimed that he encouraged others to file complaints against Jiang with the Supreme People's Procuratorate and the Supreme People's Court. They took him to the Shahezi Brainwashing Center before transferring him to the Jilin City Detention Center seven days later.
After Mr. Liang's lawyer visited him in the Jilin Detention Center on July 3, he went to the Yananlu Police Station to inquire about the case. He was not allowed to enter, but reached Li, the deputy director of the police station, by phone. Li told the lawyer that there was no case against Mr. Liang, hung up, and no longer accepted the lawyer's phone calls.
Mr. Liang's wife and daughter were forced to stay away from their home because officers from the Yananlu Police Station tried to arrest them. The police often went to Mr. Liang's mother's home to harass her.
Background
In 1999, Jiang Zemin, as head of the Chinese Communist Party, overrode other members of the Politburo Standing Committee and launched the violent suppression of Falun Gong.
The persecution has led to the deaths of many Falun Gong practitioners over the past 16 years. More have been tortured for their belief and even killed for their organs. Jiang Zemin is directly responsible for the inception and continuation of the brutal persecution.
Under his personal direction, the Communist regime established an extralegal security organization, the 610 Office, on June 10, 1999. The organization overrides police forces and the judicial system in carrying out Jiang's directive regarding Falun Gong: to ruin their reputations, cut off their financial resources, and destroy them physically.
Chinese law allows its citizens to be plaintiffs in criminal cases, and many practitioners are now exercising that right to file criminal complaints against the former dictator.