Australian Senior Counsel Supportive of Lawsuits against Jiang
August 06, 2015 | By Hua Qing, Minghui Correspondent in Sydney
(Minghui.org) A renowned lawyer in Sydney, Australia, who has done a great deal of pro-bono work for human rights cases, including representing Falun Gong practitioners in Australian courts, spoke to Minghui last week about the wave of lawsuits recently being filed against former Chinese leader Jiang Zemin.
Sydney barrister Robert Dubler called the more than 40,000 lawsuits filed by Falun Gong practitioners in China since May "a wonderful step" for the Chinese people.
Most recently, practitioners currently living in more than 20 countries outside of China have joined the wave of lawsuits against Jiang for his instigation of the persecution of Falun Gong in 1999.
Mr. Dubler has represented plaintiffs in human rights cases, including victims of torture from China, before the Committee Against Torture in Geneva, the New South Wales Court of Appeal and the High Court of Australia.
"It's certainly good to have pressure from a lot of different places in the world," Dubler said. "The idea is that, with the global criminalization system, you try to have no safe haven for this type of people.
"Say people, such as even former head of a state, know there are legal actions throughout the world, it makes it difficult to travel, to be accepted into civil society outside of their own countries. It will increase pressure on them and hopefully deter them in the future," he said.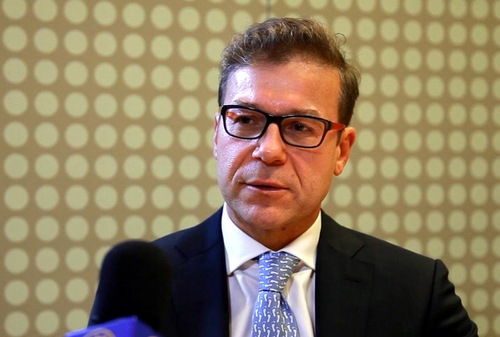 Mr. Robert Dubler, Senior Counsel of Barristers in Sydney
No One Should Be Above the Law
Mr. Dubler is deeply concerned about human rights. He has appeared pro-bono in many human rights cases, including the Aboriginal Stolen Generation constitutional law case in Australia's High Court, for cases involving the refugee status of the East Timorese living in Australia and as counsel for a relative of an Australian journalist killed in East Timor in 1975. He is currently writing a book on crimes against humanity.
Dubler regards the lawsuits by Falun Gong practitioners are something more than just symbolic, despite the endemic corruption within China's legal system. He cited the case of former Chilean dictator Augusto Pinochet, who had ordered foreign assassinations and was later arrested in London by police acting on a request from Spain.
"They [Falun Gong practitioners] built up walls of cases just to show that, even if you are the former leader of a powerful country, it doesn't mean you should be above the law," Dubler said. "While they have petitions in their own countries, it doesn't help them in foreign countries. We all live under a universal system of criminal justice. No one should be above that."
Dubler encouraged Falun Gong practitioners to stand firm: "From our perspective in the West, we try to do things in the Western courts. That's fundamentally because we always argue in the Chinese legal system there isn't really a proper course where it should be.
"It's a wonderful step that the Chinese people are trying to do more in their country. It's really where the action should be occurring. The focus is now on the inability of the Chinese legal system to deal with it."
Mr. Dubler added that, because China is a party to the United Nations' Convention Against Torture and the International Covenant on Civil and Political Rights, "It's time for them to adopt their own words."