Snapshot of Falun Gong Practitioners Whose Copies of Lawsuits Against Jiang Zemin Were Received by Minghui on July 28, 2015
(Minghui.org) Many Falun Gong practitioners are now exercising their legal right to sue Jiang Zemin for launching the persecution of Falun Gong that has caused them great harm and tremendous suffering over the past 16 years. The momentum of this new wave of lawsuits against the former Chinese dictator is on the rise.
The Minghui website receives copies of criminal complaints against Jiang from many practitioners daily. In this report, we present a snapshot of some of the practitioners whose copies of lawsuits were received by Minghui on July 28.
These lawsuits were mailed to the Supreme People's Court and Supreme People's Procuratorate, which are required to process all criminal complaints filed by citizens, as of a recent ruling by the Supreme People's Court.
Torture, Forced-Feeding, and Imprisonment
Ms. Su Dan was illegally sentenced to a forced labor camp twice for a total of four and a half years. She was held in solitary confinement for eight months. Blood was forcibly drawn from her eight times while she was in detention, provoking worry that she might become a victim of live organ harvesting. The arrests plunged her father into grief, and he died soon after she was released. Ms. Su also incurred financial losses, as her business failed as a result of the persecution.
Ms. Fan Xiaoli was arrested four times and her home ransacked twice. She lost her banking job and was sentenced twice to a forced labor camp for a total of four years. She was imprisoned for five years and tortured. A total of 17,000 yuan was confiscated from her accounts during her detention. At home, she has been monitored, her phone wiretapped, and she was followed by police. The constant worry and stress contributed to her father's death.
Ms. Han Yuhua claims that her son was tortured to death in Jining Detention Center one week after his arrest. Ms. Han was also arrested and detained several times. She did not know that her son had died because she was also incarcerated at the time. She filed a lawsuit against Jiang Zemin on behalf of her son and herself.
Mr. Zhang Huijiang was arrested and tortured continuously for 84 hours before he was sentenced to five years in prison. The persecution resulted in the loss of his job and left him destitute. His mother, now deceased, was also arrested twice. His daughter and his wife separately filed lawsuits against Jiang Zemin, charging that the arrests of Mr. Zhang and his mother caused extreme mental suffering and financial loss to their family.
Case 1: Ms. Su Dan (苏丹)
Profession: Pharmacy ownerHometown: Shunyi District, Beijing CityDate filed: July 15, 2015
Key FactsMs. Su Dan was first arrested and her home ransacked on March 3, 2006 when she was 18. She was illegally sentenced to two years in the Beijing Women's Forced Labor Camp, under the false charge of "disturbing the social order." Before she was sent to the labor camp, she was persecuted in the Chaoyang District Detention Center for one month. She went on a hunger strike to protest her illegal arrest and brutal persecution. She was brutally force-fed. The forced-feeding damaged her health. Ms. Su was then taken to the Daxing District Inmate Dispatch Center for a month, where she was held down and gagged with a mopping cloth while guards forcibly changed her clothes. She was given no food until she kowtowed for food and use of the toilet.
Ms. Su's second arrest took place on February 20, 2011. She was taken to the Shunyi District Detention Center by officers from the local 610 Office and the Guangming Police Station. She was forced to sit on a small iron chair to have her blood drawn and fingerprints taken. She was severely beaten for refusing to wear prison clothes.
With her hands and legs chained together, Ms. Su was brutally beaten on the morning of February 23. That afternoon she was dragged through the long hallway for her pretrial hearing. Her skin still bears marks from the chains today. She was again dragged to a public security hospital for treatment the following day. During her incarceration, Ms. Su's right to family visits was violated. Her family and lawyer were able to see her only after four tries.
On March 28, Ms. Su was sentenced to two years and six months in the Beijing Women's Forced Labor Camp. The physical and mental persecution was severe in the labor camp. The second day after her arrival at the camp, Ms. Su was stripped naked, gagged, and forced to sit by an open window with cold air coming in as guards shaved off her hair.
She was then confined to solitary for eight months. Blood samples were taken from her more than eight times during her detention, causing her tremendous stress that she might have her organs harvested while she was still alive.
In solitary confinement, Ms. Su was forced to sit upright on a small chair for 18 hours a day. Monitors would wake her if she fell asleep. She was given filthy water to wash her face and body. She was fed nothing but a diluted porridge, became emaciated, and developed severe hypoglycemia. She was told that she could use the restroom only if kowtowed to her captors and signed a guarantee statement to give up her belief. She refused.
Ms. Su endured great suffering physically, mentally, and financially. Her elderly mother was only allowed to see her daughter at the labor camp once a month for 40 minutes. She had to leave home early in the morning and always returned home around midnight. Ms. Su's father was under tremendous stress and worry, and soon passed away after her second release. Ms. Su's pharmacy failed after the arrests and she has to rely on her mother financially.
Current CircumstancesMs. Su subsists on her mother's pension.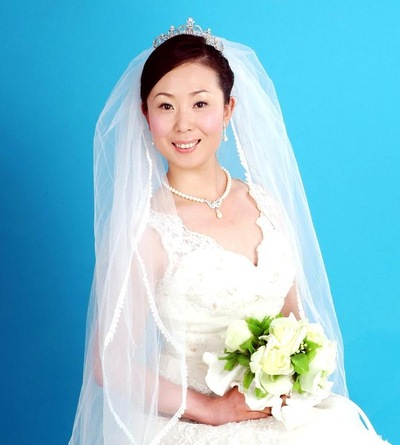 Ms. Su Dan
Related Report(s)Married Couple from Beijing Torn Apart and Subjected to Forced Labor
Authorities Try to Prevent Ms. Su Dan from Filing a Lawsuit Against Shunyi Police Department (Photo)
Family Files Lawsuit for Ms. Su Dan's Torture in Beijing Women's Forced Labor Camp (Photo)
Details of complaint in Chinese language
Case 2: Ms. Fan Xiaoli (范晓丽)
Profession: Bank EmployeeHometown: Tongliao City, Inner MongoliaDate filed: Recently
Key FactsMs. Fan Xiaoli was first arrested when she returned from a protest in Changchun, Jilin Province soon after the persecution began. She was detained for two days at the Tongliao Detention Center. Because of the arrest, she lost her bank job on October 30, 1999.
Ms. Fan was arrested again on December 26 for protesting in Beijing and detained in the Tongliao Detention Center for three months. She was tied and hung up for hours on two occasions, in January and March of 2000.
She was taken to the Tumuji Forced Labor Camp for one year on March 18. She went on a hunger strike with 16 other practitioners to protest long hours of heavy menial labor on June 2. They were severely beaten, kicked, and shocked with electric batons. The torture greatly damaged Ms. Fan's health. She was released on October 27, 2000.
Ms. Fan was arrested again in June 2001 and sentenced to three years in the Tumuji Forced Labor Camp. She was taken to the camp on September 11. Her hands and legs were chained together and she was tortured. She was also forcibly given unknown drugs.
Her health started to deteriorate. In November, Ms. Fan developed symptoms of stomach ulcers, hypertension, an abnormal heart rhythm, and deformed arms and legs. Her health worsened to the point that the labor camp released her on medical parole on June 27, 2002. At the time of her release, Ms. Fan weighed less than 90 pounds.
Her most recent arrest took place on May 30, 2008. Ms. Fan's and her parents' homes were ransacked. She was detained in the Hexi Detention Center and sentenced to five years in Hohhot Women's Prison in November.
In the prison, she was subjected to harsh brainwashing techniques. To "transform" her, the prison formed a "crucial group" and arranged inmates to watch Ms. Fan around the clock. She was stared at even while sleeping. As a result, Ms. Fan slowly developed insomnia. She was also physically tortured. With the long-term abuse, her former illnesses relapsed. She also suffered anxiety, fatigue, toothaches, and a skin rash. She was released on July 6, 2012.
Ms. Fan incurred great financial loss over the course of her ordeals. In addition to losing her job, detention center authorities confiscated more than 17,000 yuan deposited by her family for her care. She also lost her pension insurance money while incarcerated. The value of property confiscated in police raids on her home and her parents' home in May 2008 totals at least 240,000 yuan. Ms. Fan's siblings also spent a lot of money in attempts to secure her release.
Her arrests also placed her family under tremendous stress. Her husband became severely ill and could not take care of himself. He suffered diabetes, hypertension, and incontinence. Most sadly, Ms. Fan's father passed away on June 24, 2012, twelve days before she was released from prison.
Current CircumstancesMs. Fan and her husband are under continuous medical treatment. Her father died of grief in June 2012.
Related Report(s)Ms. Fan Xiaoli Taken to Women's Prison in Inner Mongolia
The Persecution of Ms. Fan Xiaoli, A Falun Gong Practitioner from Tongliao City, Inner Mongolia at Detention Centers and Forced Labor Camps (Photos)
Details of complaint in Chinese language
Case 3: Mr. Wang Chan (王潺)
Profession: Bank EmployeeHometown: Beijing CityDate filed: July 6, 2015
Key FactsMr. Wang Chan was first arrested at the end of 1999 for defending Falun Gong in a letter to Jiang Zemin. He was detained for three months. On August 21, 2002, he was arrested at a bus stop by officers from Jining City and taken to the Shandong Liangshan County police station. He was then taken to the Jining Detention Center, where he was beaten and deprived of sleep. He died one week later on August 28. His two brothers were threatened that they would lose their jobs if they told their mother of the news or filed a lawsuit against the perpetrators.
Mr. Wang's mother, Ms. Han Yuhua, was arrested and her home ransacked on August 23. She was tied to an iron gate at the police station overnight. She was then held in the Jining Detention Center, where her son was tortured to death, and in the Yanzhou Detention Center for a total of ten days. She was forced to do heavy labor in the detention centers. She learned of her son's death from a friend on September 16.
Ms. Han was again arrested twice for distributing materials about the persecution of Falun Gong, once in 2003 and another time in 2009.
Current CircumstancesMr. Wang died one week after his arrest at the age of 39. His mother filed the lawsuit on his behalf and also for herself.
Related Report(s)In Memory of Dafa Practitioner Wang Chan (Photo)
"Use All We Have to Save Sentient Beings" - In Memory of Fellow Practitioner Wang Chan
Beijing Falun Dafa Practitioner Wang Chan Tortured to Death by Jining City Police During Interrogation in Shandong Province
Supplementary Information About Wang Chan's Death by Torture at the Hands of the Police
Three Fellow Practitioners Involved With Minghui Were Killed as a Result of the Persecution (Part I)
Details of complaint in Chinese language
Case 4: Mr. Zhang Huiqiang (张惠强)
Profession: EngineerHometown: Fushun City, Liaoning ProvinceDate filed: July 26, 2015
Key FactsMr. Zhang Huiqiang was arrested at his workplace on May 22, 2002. He was then sent to prison for five years, including ten months in the Nangou Detention Center. Mr. Zhang endured brutal torture continuously for 84 hours, including sitting on modified benches, "fire shaving," cigarette burns, electric shocks, and being deprived of sleep, drinking water, and use of the toilet.
When Mr. Zhang was released, only six of his teeth remained. He also lost his job and has been forced to find work in other cities since.
Mr. Zhang's daughter, Ms. Zhang Junce was nine when her father was arrested. Her grandmother was also arrested twice later. Ms. Zhang claims that the arrests of her father and grandmother placed her under extreme stress at a very young age.
She also claims that her family's visitation rights were repeatedly violated during his detention. Her mother has filed a separate lawsuit for the same reason.
Current CircumstancesMr. Zhang Huiqiang is destitute and must go long distances to find work. His mother is deceased.
Related Report(s)An Engineer's 84 Hours of "Hell on Earth" at a State-Owned Enterprise
Engineer Mr. Zhang Huiqiang of Fushun City Was Tortured and Burned With A Cigarette Lighter
Details of complaint in Chinese language
Background
In 1999, Jiang Zemin, as head of the Chinese Communist Party, overrode other Politburo standing committee members and launched the violent suppression of Falun Gong.
The persecution has led to the deaths of thousands of Falun Gong practitioners over the past 16 years. More have been tortured for their belief and even killed for their organs. Jiang Zemin is directly responsible for the inception and continuation of the brutal persecution.
Under his personal direction, the Chinese Communist Party established an extralegal security organ, the "610 Office," on June 10, 1999. The organization overrides police forces and the judicial system in carrying out Jiang's directive regarding Falun Gong: to ruin their reputations, cut off their financial resources, and destroy them physically.
Chinese law now allows for citizens to be plaintiffs in criminal cases, and many practitioners are exercising that right to file criminal complaints against the former dictator.