Indonesia: Group Exercise Practice and a Rally to Oppose the Persecution
August 01, 2015 | by practitioners in Indonesia
(Minghui.org) Indonesia, located in southeast Asia, is the world's fourth-most-populous country. Practitioners have held quite many events in the past few days commemorating the 16th anniversary since Falun Gong was persecuted in China in July 1999.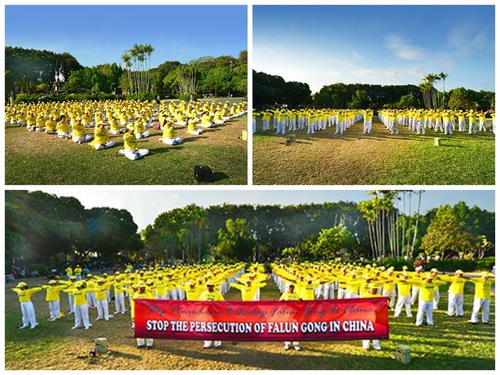 Group exercises at Denpasar on July 19, 2015.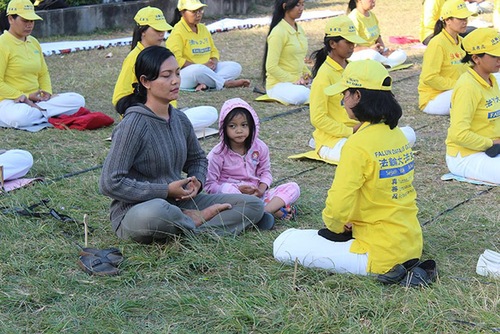 One woman learning the Falun Dafa exercises.
Some of these activities were held on July 19 on the island of Bali, a popular tourist destination. In addition to the capital city of Denpasar, practitioners also went to Tabanan and other cities. They performed group exercises, put up posters, and told passersby about the persecution. Many people signed petitions calling to end the suppression.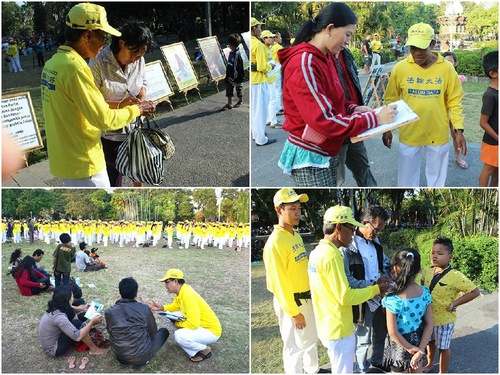 Passersby signing petitions to support practitioners.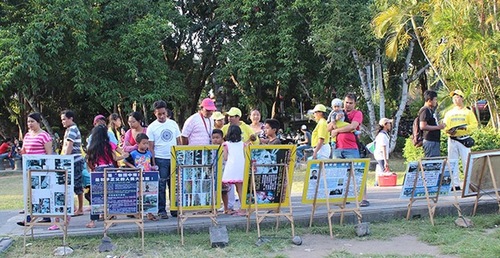 Learning about Falun Gong and the persecution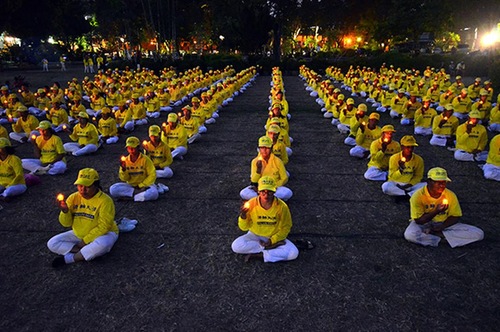 Candlelight vigil. At least 3,800 practitioners have died of police custody, according to information received by Minghui.
Practitioners also held a rally on July 25 in Batam, an island near Singapore. With group exercises and talking with passersby, they raised aware of the severe suppression in China and supported lawsuits against Jiang Zemin for persecuting Falun Gong.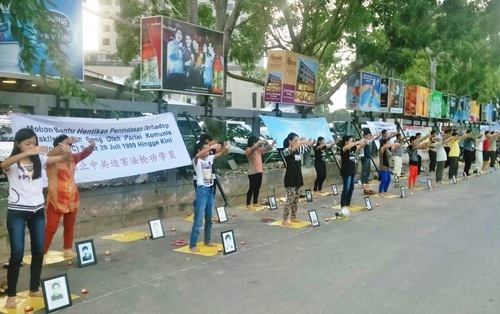 Group exercises in Batam on July 25, 2015. The banner reads, "Calling the CCP [Chinese Communist Party] to stop persecuting Falun Gong"