Canadian MPs and Former Minister of Justice Support Lawsuits Against Jiang Zemin
July 31, 2015 | By Minghui correspondent Ying Zi
(Minghui.org) After Canadian Member of Parliament (MP) Peter Kent showed his support for lawsuits against former Chinese Leader Jiang Zemin, the former leader of the Chinese Communist Party, for persecuting Falun Gong, three more MPs have spoken of the issue and emphasized its importance.
"The important thing is for the people in China to know that they are not alone, that we stand in solidarity with them, that we will continue to be relentless in our advocacy of their rights, until those rights are secured, as I have said to Chinese leaders before and will continue to say it." said MP Irwin Cotler, who served as Minister of Justice and Attorney General of Canada between 2003 and 2006.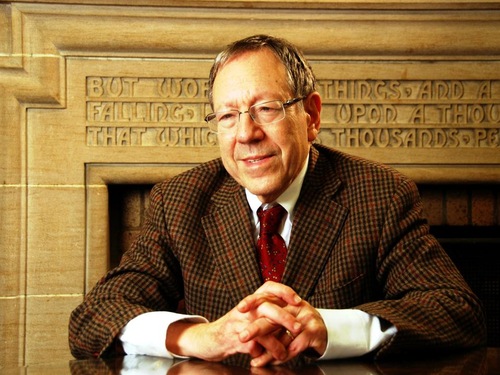 MP Irwin Cotler, former Minister of Justice and Attorney General of Canada
More than 100,000 criminal complaints against Jiang Zemin have been submitted to the Supreme Court and Supreme Procuratorate in China, according to information received by the Minghui website. Among them, over 1,000 come from Chinese who are currently living overseas, from 24 countries.
"Falun Gong Represents the Best of Ancient and Exemplary Chinese Values"
"China is an economic superpower. It is also aspiring to be a political superpower," Cotler said, "But the important thing is that it should also be a moral superpower. Otherwise it will undercut both the economic and political aspirations that it has."
"Falun Gong represents the best of ancient and exemplary Chinese values, the values of compassion and care, and tolerance and forbearance. So I would hope that the Chinese authorities will see that Falun Gong represents an asset to their aspirations to being seen as a moral superpower. And their persecution and prosecution of Falun Gong effectively undermines China's aspirations of being an economic superpower, a political superpower, and a moral superpower," Cotler said.
He hopes that as the Chinese leadership roots out corruption, it isn't just being done for domestic political considerations or internal party rivalries and the like. He said, "But they'll understand that there is another culture of corruption, and that is the undermining of human rights, and the undermining of human rights across the board—whether it be in terms of the imprisonment of human rights defenders, or whether it be in the persecution and prosecution of Falun Gong."
Global Awareness of Live Organ Harvesting
One particular aspect is organ harvest from living Falun Gong practitioners. "I want to single out the efforts of my colleagues David Kilgour and David Matas in the matter of organ harvesting, I think they have made this an international issue. I think they've mobilized awareness and understanding, and support with regard to sanctioning China respecting the matter of organ harvesting."
"I think we will see more European parliamentarians, American congress people, and Canadian parliamentarians becoming more aware and more committed to do something about it, [as in] resolutions we have passed in our Foreign Affairs Subcommittee and international human rights private member's bill that I introduced. So I see that as a case study, as mobilization of advocacy in order to sanction China for its human rights violations, whether it be the organ harvesting or whether it be the repression of the Falun Gong, or whether it be the suppression of dissent."
"So I think what we need to ensure is that officials are put on trial not only for the crime of corruption where that occurs, but also they are put on trial for the crime of domestic repression for the violation of the rights of citizens, for the prosecution and persecution of Falun Gong. The record has to state the total nature of the criminality."
A Change in China Is Inevitable
MP Wayne Marston, vice chair of the House Subcommittee for International Human Rights, agrees with Cotler, "There seems to be people being held accountable for some of the grievances that took place in the last number of years, but I'm not hearing anything about those people who were involved with the organ harvesting being part of that."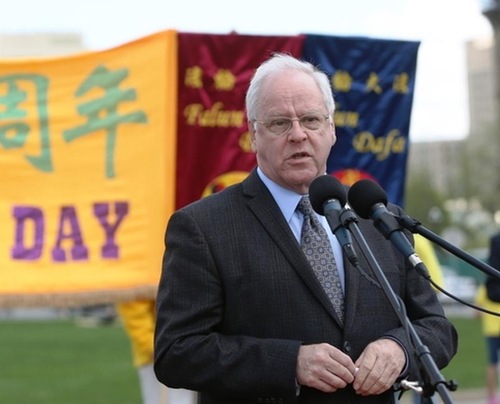 MP Wayne Marston, vice chair of the House Subcommittee for International Human Rights
"There has been significant evidence put out over the years about the organ harvesting. We've had at our subcommittee and international human rights a number of testimonies in regard to that, from a variety of very trustworthy people."
He said the criminal lawsuits against Jiang will have an effect. "The number of complaints against him is of course something that needs to be considered by the Chinese government."
"I'm sure they [Chinese officials] are well aware of some of the past situations, and if there's evidence to back these claims they should proceed on them." Marston said there is a momentum for change happening in China on a number of different levels. "The economic level is the most obvious to the rest of the world. There's a transition in the government attitude on a number of fronts, and a lot of that is driven by people." He believes that the criminal complaints will have a relatively positive outcome.
He said that a change in China is inevitable. "So the concerns are well established that way internationally. The big thing is hope for change. People in the international community would encourage the Chinese government to continue with the change."
Those Who Practice Organ Harvesting Will Be Brought to Justice
Tyrone Benskin, another MP at the Subcommittee on International Human Rights, said, "First and foremost we stand by our statement condemning the practice of organ harvesting. It's a practice which is unfathomable in terms of human rights and human dignity. The practice itself needs to be uncovered. It needs to be brought out into the light of day. And the supporters of such practices need to be brought to justice for these actions."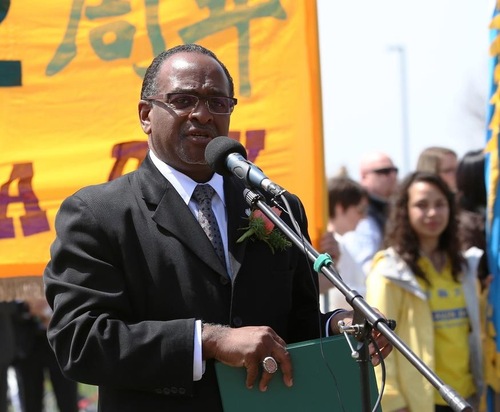 MP Tyrone Benskin, also from Subcommittee on International Human Rights, emphasized the positive effect of lawsuits against Jiang.
He expects that more criminal complaints will follow. "As these individuals bring their cases and file their suits against those that they feel have wronged them, the more that do this, the more their voices will be heard."
"And as things slowly-unfortunately-begin to change, it's those voices that will manifest that change. Those who practice organ harvesting or have been the orchestrators of this heinous practice will eventually be brought to justice."