India: Falun Dafa Welcomed at the Meghalaya Book Fair
(Minghui.org) Shillong, the capital of the state of Meghalaya in northeastern India, hosted its very first Book Fair on June 8-16, 2015 at the state library.
Among the more than 6,000 attendees were four Falun Dafa practitioners from four different states.
Meghalaya literally means "Abode of Clouds" and is named for the clouds that never seem to lift. Those who live there impressed the visiting practitioners with their gentleness and politeness. A bit reserved and almost shy, they seemed pleased to accept the Falun Dafa flyers practitioners offered at the book fair and everywhere else.
Many people from the government's Department of Art and Culture visited the Book Fair. Some learned the Falun Dafa exercises and took photos with practitioners.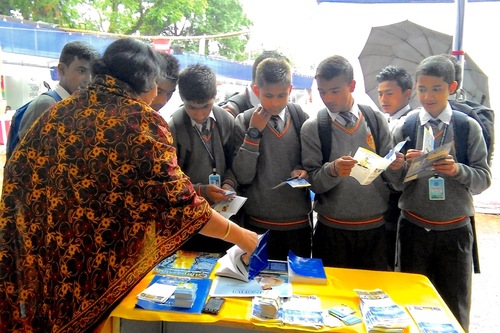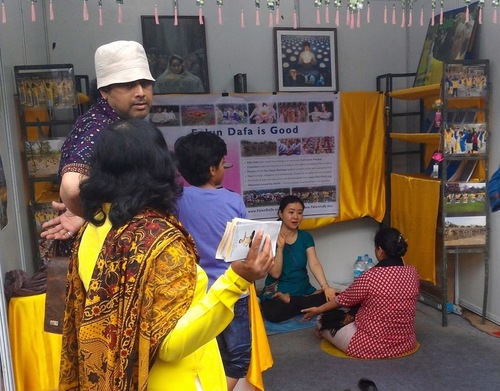 Groups of students learned about the Falun Dafa teachings and exercises. Because most people there are fluent in English, many Dafa books were sold.
A priest from a school was moved by the videos of the persecution in China. "Why are they doing this to innocent people? It looks like God has sent you to tell me about Falun Dafa," he said.
While in the area, the practitioners took the opportunity to meet with school principals, government officials, and others to tell them about Falun Dafa and the persecution. They visited the Department of Arts and Culture, the governor, the librarian, attorneys, high-level ministers, and officials of Shillong.
When they told the governor of Shillong about the brutal persecution in China, he was very moved and said, "You people are great and doing a wonderful job."
The practitioners gave a presentation at a school that taught grades 1 to 10. The children and many teachers learned all five exercises and about the persecution in China.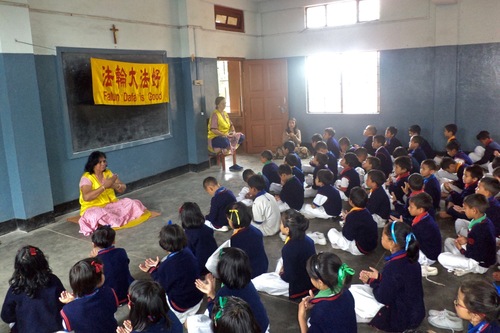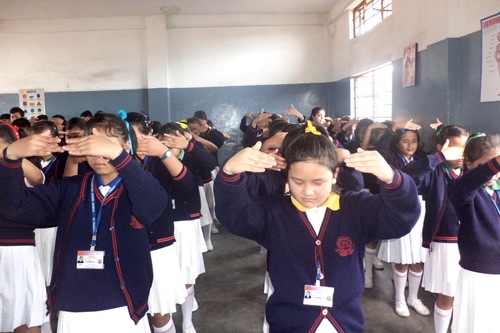 Students at a Shillong school learn the Falun Dafa exercises.
A reporter with the Shillong Times visited the practitioners' booth at the Book Fair. She wrote an article about the health benefits of the exercises as well as the persecution and harvesting of organs from living practitioners in China who are imprisoned for their beliefs. She ended her article with, "For human we are and humanity is our religion."