Signs Reading "Global Efforts to Bring Jiang Zemin to Public Trial" Seen Throughout Langfang City, Hebei Province
July 02, 2015 | By a Minghui correspondent in Hebei Province, China
(Minghui.org) An increasing number of Chinese Falun Gong practitioners and their families have filed lawsuits against former dictator Jiang Zemin with the Supreme People's Court and Supreme People's Procuratorate since mid-May 2015. For example, between June 19 and 25, 2015, 13,109 practitioners and their families filed complaints against Jiang at the above mentioned Chinese ministries.
News of this is rapidly spreading across China. Informational messages such as, "Global Efforts to Bring Jiang Zemin to Public Trial" were seen on the streets of Langfang City, Hebei Province during the Dragon Boat Festival and in late June, 2015.
Messages such as, "Falun Dafa Is Good," "Truthfulness-Compassion-Forbearance Is Good," and "Heaven Will Eliminate the CCP, Quit For Your Own Safety," can also be seen everywhere on streets, intersections, and residential areas.
Below is a portion of the photos submitted: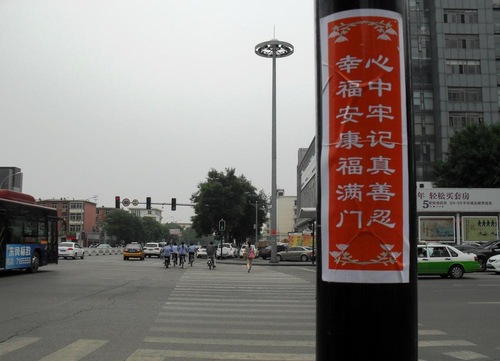 A practitioner posted a poster on a utility pole at an intersection while waiting for a red light. She heard voices behind her, turned around and saw four policewomen riding electric bikes, chatting. At that moment, the light turned green, and the officers proceeded to cross. They did not notice what she was doing. The practitioner took this photo.
The sign reads, "Keep in Mind Truthfulness-Compassion-Forbearance, Happiness and Health Will Come to Your Family"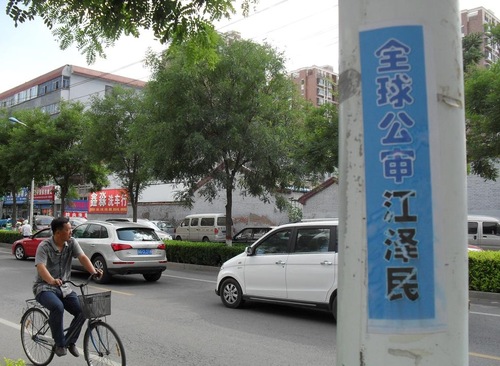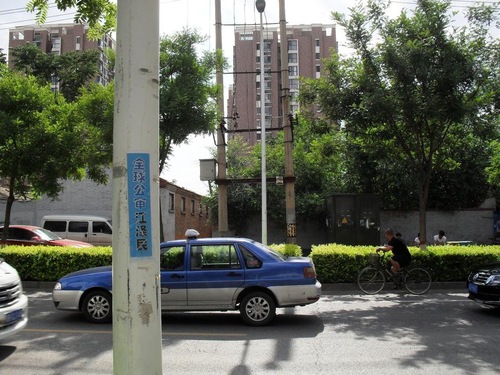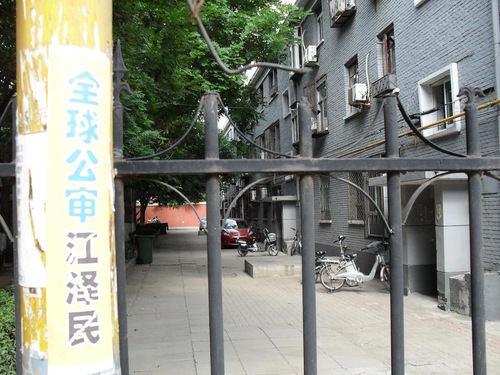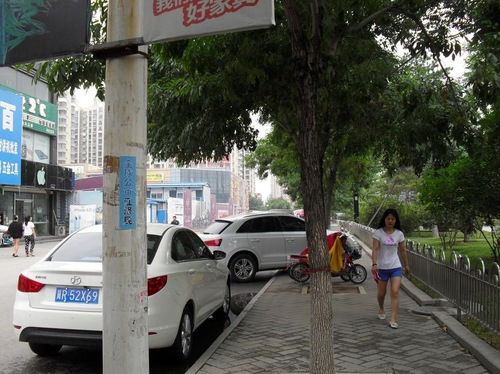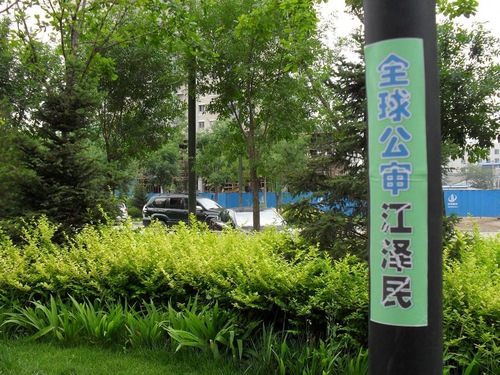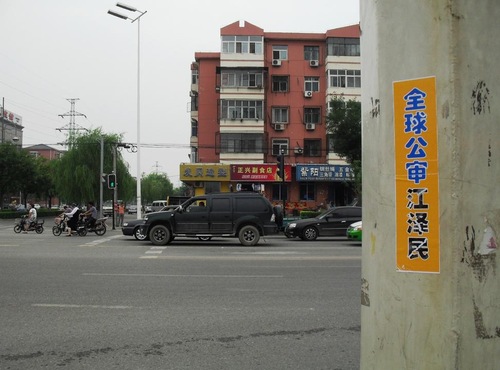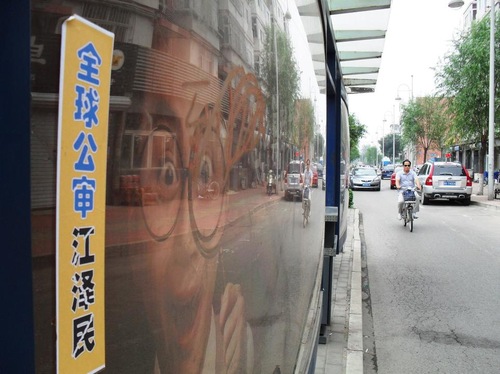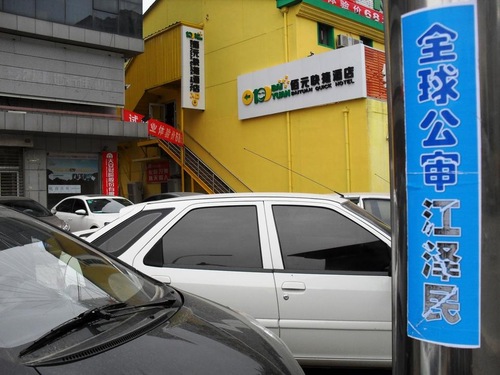 "Global Efforts to Bring Jiang Zemin to Public Trial" signs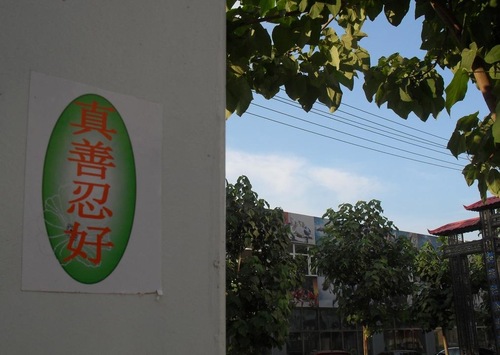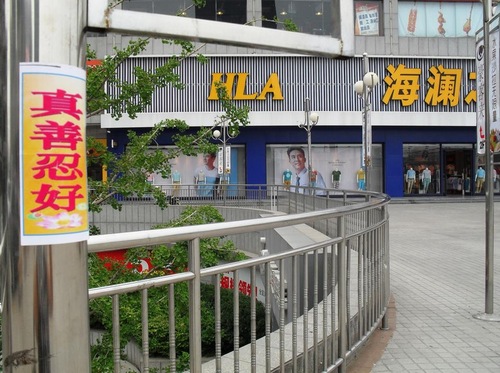 "Truthfulness-Compassion-Forbearance Is Good" signs
"Falun Dafa Is Good" and "Truthfulness-Compassion-Forbearance Is Good" signs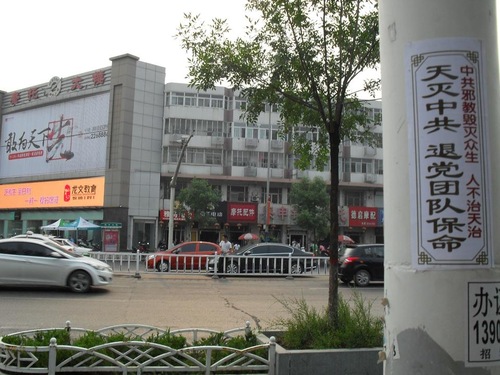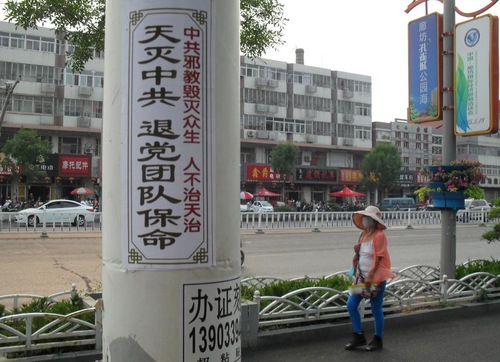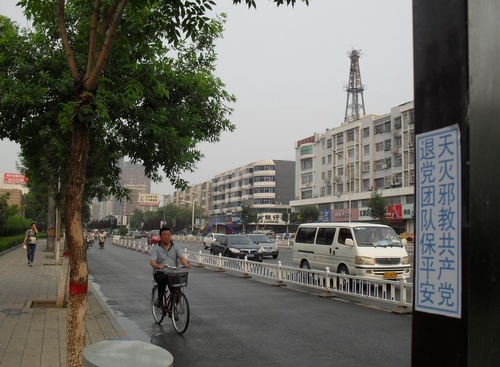 "Heaven Will Eliminate the CCP—Quit for Your Own Safety"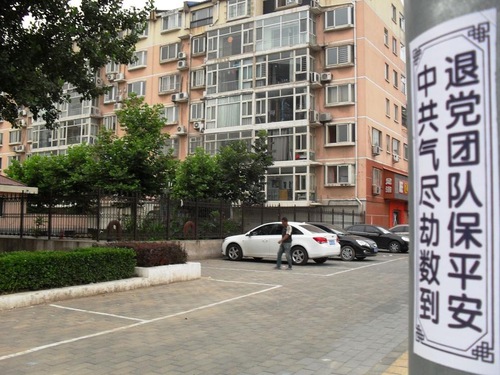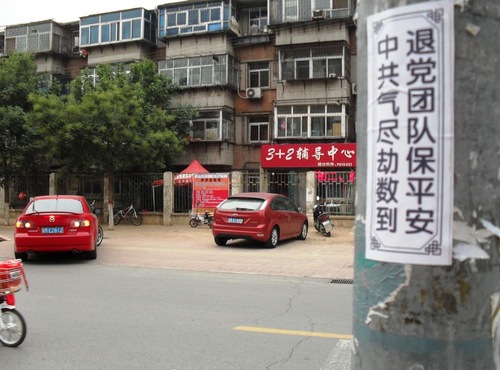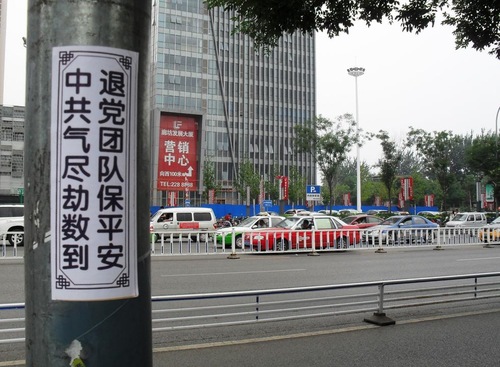 "Quit the CCP For Your Own Safety—The CCP's Days Are Numbered"