Former Judge Sues Former Chinese Dictator Jiang Zemin for Labor Camp Sentence and Death of Father
July 01, 2015 | By a Minghui correspondent from California, United States
(Minghui.org) Ms. Li Huiying, a former Chinese judge, escaped from China to the U.S. in 2009 to escape persecution for her belief. On June 6, 2015, Ms. Li mailed a criminal complaint to the Supreme People's Procuratorate against Jiang Zemin, the former head of the Chinese Communist Party.
Ms. Li, from Dalian, Liaoning Province, charged Jiang for her father's tragic death and the suffering inflicted upon her by the government for practicing Falun Gong.
Her father, Mr. Li Maoxun, a former prosecutor in the Dalian City Procuratorate, is one of 3,864 practitioners who are confirmed to have been persecuted to death by the communist regime since 1999.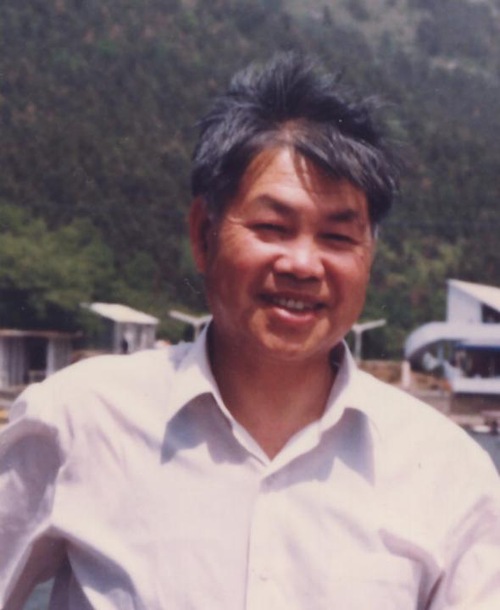 Mr. Li Maoxun
Mr. Li returned to full health after he started practicing Falun Gong. For telling government officials about the persecution campaign, he was detained for two weeks on August 16, 1999. On June 16, 2000, he was illegally sent to a forced labor camp for one year. His term was extended another two months. The abuses inflicted upon him caused him to suffer a stroke, and he passed away on March 31, 2005 at the age of 70.
Ms. Li Huiying, 54, started practicing Falun Gong in August 1994. She was sent to a forced labor camp for three years in April 2002 and was fired from her position.
She was detained at Dalian Forced Labor Camp and the notorious Masanjia Forced Labor Camp for three years and four months. She was forced to do heavy labor, locked in solitary confinement, and deprived of sleep. Her husband divorced her. Her young daughter suffered significantly.
After she was released, police continually harassed her. She could not return to a normal life. In 2009, she had to leave her family and go abroad to avoid further persecution.
Background
In 1999, Jiang Zemin, as head of the Chinese Communist Party, overrode other Politburo standing committee members and launched the violent suppression of Falun Gong.
The persecution has led to the deaths of many Falun Gong practitioners in the past 16 years. More have been tortured for their belief and even killed for their organs. Jiang Zemin is directly responsible for the inception and continuation of the brutal persecution.
Under his personal direction, the Chinese Communist Party established an extralegal security organ, the "610 Office," on June 10, 1999. The organization overrides police forces and the judicial system in carrying out Jiang's directive regarding Falun Gong: to ruin their reputations, cut off their financial resources, and destroy them physically.
Chinese law allows for citizens to be plaintiffs in criminal cases, and many practitioners are now exercising that right to file criminal complaints against the former dictator.