45+ Falun Gong Practitioners from Li County, Hebei Province Bring Separate Criminal Charges Against Jiang Zemin
July 01, 2015 | By a Minghui correspondent in Hebei Province, China
(Minghui.org) At least 45 Falun Gong practitioners from Li County, Hebei Province filed criminal charges against Jiang Zemin, former leader of the Chinese Communist regime.
The individual complaints were submitted to the Supreme People's Court and the Supreme People's Procuratorate by June 7, 2015.
The practitioners charged Jiang with ordering the persecution of Falun Gong in 1999, during which practitioners of this cultivation practice were arrested, imprisoned, tortured, and financially ruined. In addition, thousands of practitioners have been confirmed to have passed away due to torture and other abuses.
Refusal to Accept or Deliver Complaints
As the new wave of lawsuits against Jiang Zemin gains momentum each day, officials have directed some express mail services not to deliver the complaints to the respective agencies.
In some cases, the Supreme People's Court refused to accept the practitioners' complaints. According to a practitioner in Li County, his complaint has been rejected twice by the Supreme People's Court.
Despite obstacles in mailing out complaints, practitioners are changing tactics, such as using regular mail services to deliver their documents.
Villager Died Due to Torture
Ms. Wang Mengqin, Mr. Wu's wife, filed a criminal complaint against Jiang.
Mr. Wu Ruixiang, a villager from Li County, passed away soon after he was released from Handan Forced Labor Camp in September 2012.
Mr. Wu was arrested and sentenced to one year of forced labor in April 2012. Guards shocked him with electric batons, forced him to sit on a "small stool" for extended periods of time, and force-fed him nerve-damaging drugs. He was released when on the verge of death and passed away soon after he returned home.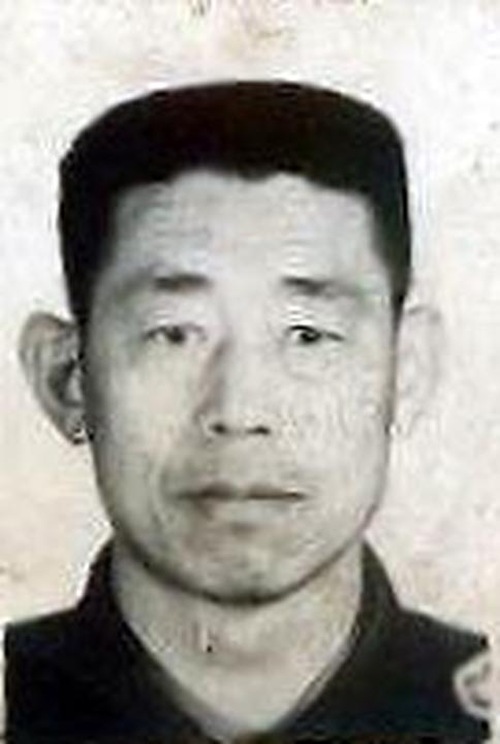 Mr. Wu Ruixiang
Mr. Wu's mother-in-law, under intense pressure from the persecution, died shortly after his arrest.
Related report:Kind Villager in Hebei Province Dies as a Result of Persecution in Handan Labor Camp
Four Practitioners Sentenced to Prison
The police arrested three practitioners in September 2007 and fabricated the evidence that was presented at their trial.
Ms. Cui Xiaoxian was sentenced to three years, Ms. Cui Shumei to three years, and Ms. Feng Wenzhen to seven years. They appealed to a higher court, which upheld the ruling after police fabricated more evidence.
Ms. Feng's husband, Mr. Zhao Xiaochang, spoke up for her in public. To silence him, the police arrested him in September 2009. He was sentenced to two years in prison and tortured.
Group Arrest of Fourteen Practitioners
The authorities in Li county mobilized almost the entire county police force on September 23, 2009 to arrest 14 practitioners. The police took six of the female practitioners to Shijiazhuang Woman's Forced Labor Camp and two of the male practitioners to Gaoyang Forced Labor Camp.
Ms. Zhao Persecuted Relentlessly
Since the onset of the persecution, Ms. Zhao had been arrested seven times, detained eight times, sentenced to forced labor for one year, subjected to brainwashing, and tortured nearly to death. Her right arm had to be amputated.
The police has harassed and terrified Ms. Zhao Limei numerous times because of her practice, causing her extreme distress. Under pressure from the persecution and police harassment, her husband divorced her, and her daughter-in-law suffered a miscarriage.
Handicapped Man Beaten, Detained, and Tortured
Police arrested Mr. Zheng Rongchang, who is handicapped, on October 18, 2007. They beat and tortured him in a detention center for three weeks. He was then transferred to a brainwashing center and tortured for two more weeks.
Background
In 1999, Jiang Zemin, as head of the Chinese Communist Party, overrode other Politburo standing committee members and launched the violent suppression of Falun Gong.
The persecution has led to the deaths of many Falun Gong practitioners in the past 16 years. More have been tortured for their belief and even killed for their organs. Jiang Zemin is directly responsible for the inception and continuation of the brutal persecution.
Under his personal direction, the Chinese Communist Party established an extralegal security organ, the "610 Office," on June 10, 1999. The organization overrides police forces and the judicial system in carrying out Jiang's directive regarding Falun Gong: to ruin their reputations, cut off their financial resources, and destroy them physically.
Chinese law allows for citizens to be plaintiffs in criminal cases, and many practitioners are now exercising that right to file criminal complaints against the former dictator.