Guangdong Teacher Sues Former Chinese Dictator Jiang Zemin
June 05, 2015 | By a Minghui correspondent in Guandong Province, China
(Minghui.org) Mr. Wu Yongjian has filed a lawsuit against former Chinese leader Jiang Zemin for launching the persecution of Falun Gong, which caused him tremendous suffering physically and mentally.
Mr. Wu sent his complaints to the Supreme People's Court and the Supreme People's Procuratorate in Beijing on May 26, 2015.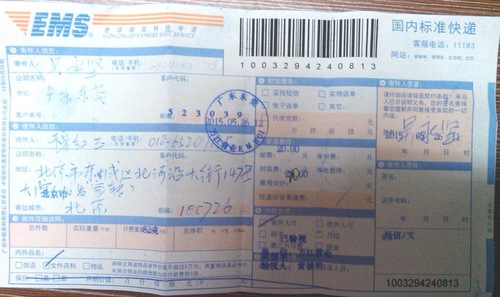 Mr. Wu mailed his complaint to the Supreme People's Procuratorate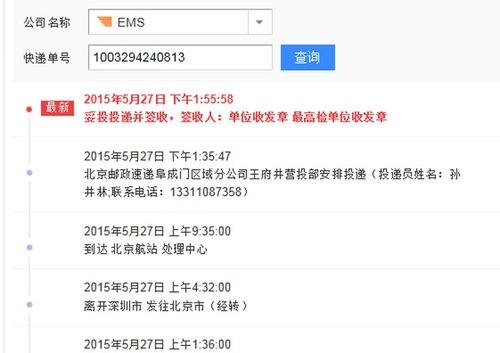 Mail receipt for his complaint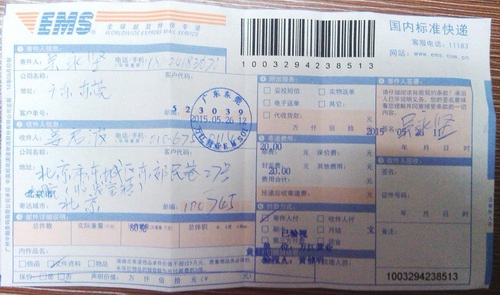 Mr. Wu mailed his complaint to the Supreme People's Court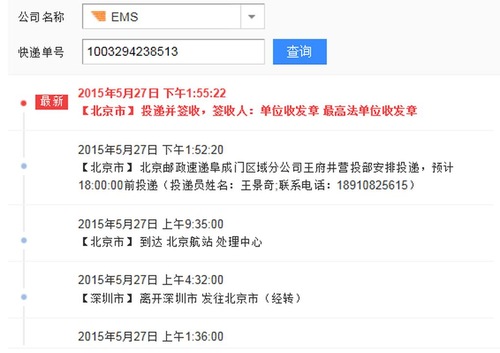 Mail receipt for his complaint
Mr. Wu, 43, was a teacher at the Maoming Education College in Guangdong Province.
He has suffered severe persecution during the 16-year long persecution of Falun Gong launched by Jiang Zemin. He was illegally detained and his home was ransacked several times. Because he remained steadfast in his belief in Falun Gong, he was dismissed from his workplace and monitored for years. Mr. Wu was also sentenced to seven years in prison.
Mr. Wu was subjected to maltreatment and forced labor in the city's Second Detention Center for over a year. He became emaciated, his eyesight weakened, and his reactions slowed. Then, rougher treatment followed in the Yangjiang Prison, where he was frequently beaten.
Background
Jiang Zemin is directly responsible for the inception and continuation of the brutal persecution.
In 1999, Jiang Zemin, as head of the Chinese Communist Party, overrode other Politburo standing committee members and launched the violent suppression of Falun Gong.
The persecution has resulted in the deaths of thousands of Falun Gong practitioners in the past 16 years. Practitioners have been tortured for their belief and even killed for their organs.
Under Jiang's personal direction, the Chinese Communist Party established an extralegal security organ, the 610 Office, on June 10, 1999. In order to carry out Jiang's ultimate directives against Falun Gong practitioners—that is, to ruin their reputations, break them financially, and destroy them physically—the organization maintained supreme discretion in overriding the police forces and the judicial system.
Chinese law allows for citizens to become plaintiffs in criminal cases. To that effect, many practitioners are now exercising their right to file criminal complaints against the former dictator.