Imprisoned for 11 Years for Her Belief, Falun Gong Practitioner Sues Former Chinese Dictator Jiang Zemin
June 23, 2015 | By a Minghui correspondent from Gansu Province, China
(Minghui.org) A teacher in Jinchang City, Gansu Province, tortured by police and imprisoned for 11 years for practicing Falun Gong, recently filed a criminal complaint against former dictator Jiang Zemin for ordering the brutal suppression of Falun Gong and causing her and her family's pain and suffering.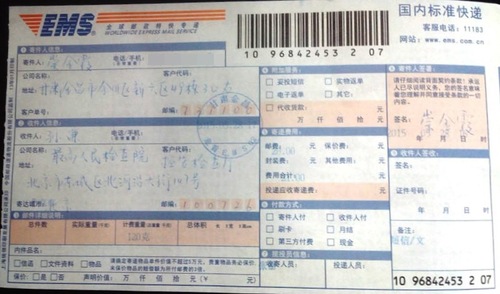 Shortly after Ms. Chong Jinxia started practicing Falun Gong in 1999, police and her residential committee began to harass her. Managers at her workplace tried to force her to renounce her belief.
Police arrested Ms. Chong and ransacked her home in April 2003, and seized her Falun Gong books and other personal belongings. Her family lived in constant fear.
Officers interrogated Ms. Chong under torture and force-fed her after she went on a hunger strike to protest the abuse. She was sentenced to 11 years in prison on January 16, 2004.
In prison, guards forced Ms. Chong's brother, a doctor, to force-feed her. Her brother reached out to different organizations to rescue her, but was unsuccessful. He sank into depression and passed away, leaving behind a 7-year-old daughter. Ms. Chong's grieving mother passed away three years later.
Ms. Chong's charges Jiang with torture, unlawful deprivation of personal liberty and property, deprivation of her constitutional freedom of belief, abuse of power, and defamation.
Background
In 1999, Jiang Zemin, as head of the Chinese Communist Party, overrode other Politburo standing committee members and launched the violent suppression of Falun Gong.
The persecution has led to the deaths of many Falun Gong practitioners in the past 16 years. More have been tortured for their belief and even killed for their organs. Jiang Zemin is directly responsible for the inception and continuation of the brutal persecution.
Under his personal direction, the Chinese Communist Party established an extralegal security organ, the "610 Office," on June 10, 1999. The organization overrides police forces and the judicial system in carrying out Jiang's directive regarding Falun Gong: to ruin their reputations, cut off their financial resources, and destroy them physically.
Chinese law allows for citizens to be plaintiffs in criminal cases, and many practitioners are now exercising that right to file criminal complaints against the former dictator.